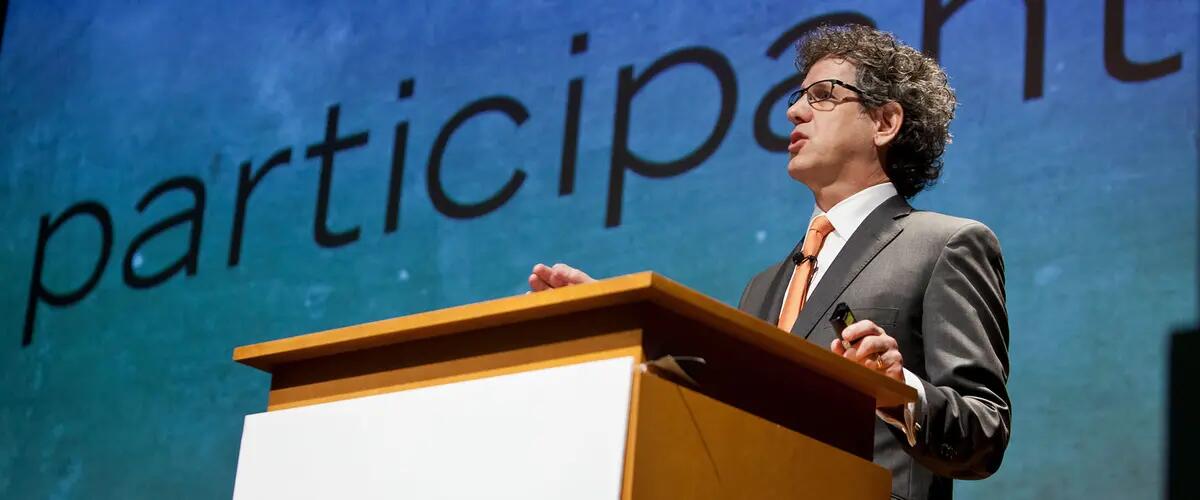 Ethical Leadership Conferences
Since its inception, the Institute for Ethical Leadership has hosted single- to multi-day conferences where business ethics professionals, the academic community, nonprofit and corporate leaders, come together to explore critical topics in ethics.
Whether it's discussing ethics and compliance, or ethics as it relates to healthcare, sustainability, corporate social responsibility or creating an ethical culture, you'll have the opportunity to hear from industry experts and practitioners in this space and discuss how these issues impact you and your work.
The Tenth TransAtlantic Business Ethics Conference (TABEC)
Ethical Business Leadership in Troubling Times
Hosted by the Institute for Ethical Leadership, Rutgers Business School Newark, New Jersey - November 1- 3, 2018
TABEC is a small invitation-only conference that brings together a selection of the finest business ethics scholars from North American and Europe to share their ideas on some of the most pressing issues in business ethics of our times.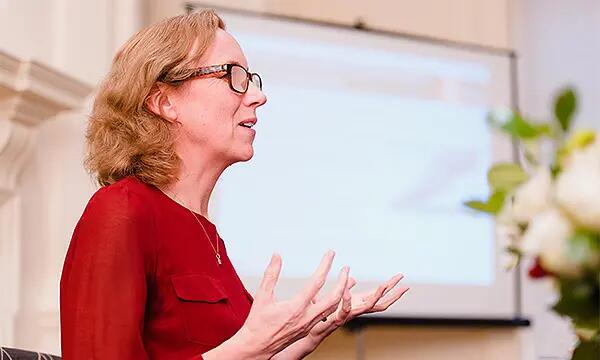 News Story
In troubling times, taking a look at ethical business leadership
Inside a stately 15 Washington Street building conference room, some of the most distinguished business ethic scholars spent the day gathered in a horseshoe-shaped arrangement exchanging ideas on such topics as the political role of corporations, the dynamics of corporate social responsibility, the ethics of digitalization and earth leadership.

Stay Informed
Join our mailing list and stay in the loop with the latest happenings and upcoming events at the Institute for Ethical Leadership
Overview of Past Conferences
2016: How to Build an Ethical Culture: Leadership's Role
Rutgers University's Office of Ethics & Compliance joined the Rutgers Institute for Ethical Leadership in hosting this conference in July 2016. The conference brought together "Big 10" university risk managers and compliance officers, experts and consultants in business ethics, and a US Attorney, among other prominent speakers. Leaders from multiple industries explored ethical leadership through a broader lens, examining the values, skills, and institutional mechanisms that work in tandem to build and sustain an ethical culture in business, academic, nonprofit and government arenas. Topics included how Big 10 ethics and compliance officers are protecting organizations, as well as how ethical behavior drives good business.
2015: Ethics in Healthcare
This event addressed how, as a community of providers, educators, suppliers and patients can maintain the highest ethical standards within a rapidly changing environment. Topics included the cost of fraud, economics & consequences, and big data. Speakers included the former commissioner of NJ Human Services & current senior vice president, strategy & planning, at Barnabas Health; the president and CEO of Hackensack University Health Network and the general counsel for Johnson & Johnson.
2014: The Ethical Environment of Business Sustainability
This event's discussions focused on ethical, environmental, and social objectives built into a business' core in order to achieve sustainability. The conference looked at examples of how companies are advancing three core pillars of sustainability, what should be done, and why. Speakers included the chairman, CEO and president of a global real estate franchising company; the regional Northern New Jersey president of Wells Fargo Bank, among others.
2013: Ethics in Action: A Conference on Corporate Social Responsibility
What can the entertainment company behind "Lincoln" teach corporate social responsibility practitioners? How do you launch and sustain a successful CSR program on a limited budget? What can the past teach us about the future of CSR? In April 2013, nearly 200 participants joined industry leaders from companies such as American Express, Participant Media, Campbell Soup and Hess and gained valuable insight into innovative CSR strategies at "Ethics in Action: A Conference on Corporate Social Responsibility." Speakers included Jim Berk, CEO of Participant Media; Archie Carroll, Terry College of Business; Timothy McClimon, VP, CSR, at American Express and president of the American Express Foundation.
2012: Higher Education Governance and Executive Leadership
Senior leadership from colleges and universities around the country came together to discuss what it takes to build an organizational culture imbued in ethics and how leaders from across sectors can learn from each other to enhance and renew organizations that benefit civil society. Speakers included Dr. Anthony W. Marx, president and CEO of New York Public Library and former president of Amherst College; Michelle Y. Lee, executive VP and Northeast region president, Well Fargo Bank; and Ralph Izzo, Ph.D., chairman of the board, president and CEO of PSEG, and chairman of the Rutgers University Board of Governors.
2011: Authentic Leadership in the Age of Social Media
Sponsored by Merck, participants heard from Kenneth C. Frazier, CEO and president of Merck; Dr. Richard S. Bowles, executive VP and chief compliance officer, Merck; Frank Clyburn, senior VP, global pharmaceutical franchises and market access, Merck; Bill George, former chairman and CEO of Medtronic, Harvard Business School professor, and author of four best-selling books (7 Lessons for Leading in Crisis, True North, Finding Your True North, and Authentic Leadership); and social media expert Larry Weintraub, CEO and co-founder of Fanscape, a social media marketing agency.
2010: Strengthening Public Trust Through Every Generation
The first annual conference was held March 24, 2010. John R. Strangfeld, chairman of the board and chief executive officer, Prudential, delivered the opening address to an audience of 130 business managers and leaders. Keith Darcy, executive director, Ethics & Compliance Officer Association, spoke about how ethical behaviors create ethical cultures. Cam Marston, president and founder, Generational Insight, presented his research on four generations in the workforce.