(POSTPONED) Fifth PRME Northeast Conference
Unfortunately, due to the circumstances surrounding COVID-19, we are cancelling the live conference at Rutgers Business School scheduled for March 26 and 27. However, we are committed to rescheduling this important conference to a date in fall 2020. We will be communicating details for the postponed conference as soon as possible, and look forward to seeing you then.
View Program Event Registration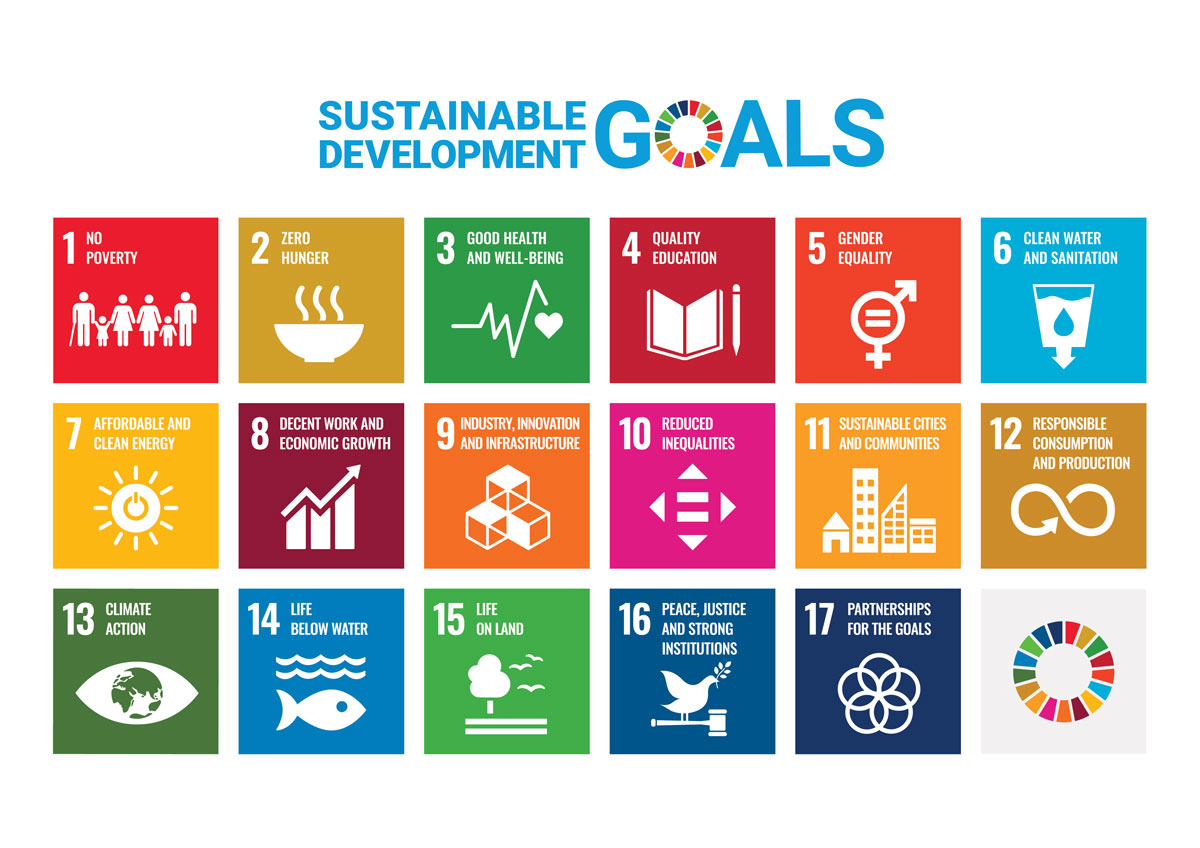 The Fifth UN PRME* Northeast Conference will be held on March 26-27, 2020 at Rutgers Business School in Newark, NJ, and hosted jointly by Rutgers Business School along with its Rutgers Institute for Corporate Social Innovation; NJ Higher Education Partnership for Sustainability (NJHEPS); Silberman College of Business, Fairleigh Dickinson University; the Anisfield School of Business, Ramapo College; and William G. Rohrer College of Business, Rowan University.
This year's theme is Sustainable Development Goals: Transforming Business Education and Practice. Academic, student, corporate, and NGO participants are invited to discuss issues and challenges pertaining to responsible management education as it relates broadly to all aspects of sustainability -- Economic, Environmental, Social and Cultural.
Welcome Gathering, Opening Conference Program, and Reception:
Thursday, March 26, 2020 | 12 noon p.m. - 8 p.m.
12 noon p.m. - 1 p.m. - Buffet Lunch and Networking
1 p.m. - Welcome by Dean Lei Lei, Rutgers Business School-Newark and New Brunswick
1 p.m. – 2:00 p.m. - Keynote Speaker, Stuart Hart, Grossman School of Business, University of Vermont
2:15 p.m. – 5:45 p.m. - Concurrent Sessions
6 p.m. – 7 p.m. – Student Panel
Kathleen Parrish, Rutgers Honors College Graduate & Chancellor's Award recipient, 2018 & 2019
Jamila Ritter, Honoree, Collective Impact for the Global Goals RBS Competition
Annaliese Dyer, Fairleigh Dickinson University
7 p.m. - 8 p.m. - Welcome gathering and reception
---
Conference Program:
Friday, March 27, 2020 | 9 a.m. - 4 p.m.
8 a.m. – Registration and Continental breakfast
9 a.m. – 10 a.m. - Activist Keynote Speaker, Daniel Dart, Founder & CEO of DEC Projects
10 a.m. – 11:30 a.m. – Dialogue sessions facilitated by Michael Pirson, Professor, Fordham University & Co-Founder, International Humanistic Management Association
11:30 a.m. – 12:30 p.m. - Executive Panel: Ken Gustavsen, Chief Strategy Officer, Social Impact Investing, Merck; Terence Blackwell, CEO, Chimes International, and others
12:30 p.m. – 1:00 p.m. - Buffet Lunch
1:15 p.m. – 4:10 p.m. - Concurrent sessions & Closing
4:15 p.m. – 4:45 p.m. - Closing Remarks, Nikolay Ivanov, Manager, UN Principles for Responsible Management Education (PRME), Acknowledgments, Refreshments, and Raffle
---
Conference Fee: $75 early bird rate by February 29, 2020 ($95 afterward) includes all food & beverage – waived for all students.
The deadline for short proposal abstracts was January 19, 2020. Proposals are no longer being accepted.
Principles for Responsible Management Education (PRME) at Rutgers Business School
In November 2017, RBS signed onto the Principles for Responsible Management Education (PRME), a UN Global Compact initiative pursuant to an "RU Sustainable" Rutgers University-wide event held on October 11, 2017, and attended by more than 200 students, faculty, and staff members. The keynote speaker at that event was Jonas Haertle, then Head of PRME. His remarks and the entire event focused on the 17 UN Sustainable Development Goals (SDGs), and how Rutgers could contribute to making them a reality in four key areas called CORE: Curriculum, Operations, Research, and Engagement.
About PRME
The Principles for Responsible Management Education (PRME) is a United Nations-supported initiative founded in 2007 as a platform to raise the profile of sustainability in schools around the world, and to equip today's business students with the understanding and ability to deliver change tomorrow. As a voluntary initiative with over 650 signatories worldwide, PRME has become the largest organized relationship between the United Nations and management-related higher education institutions.
Working through Six Principles listed below, PRME engages business and management schools to ensure they provide future leaders with the skills needed to balance economic and sustainability goals, while drawing attention to the Sustainable Development Goals (SDGs) and aligning academic institutions with the work of the UN Global Compact.
PRME's vision: Realizing the Sustainable Development Goals through responsible management education. PRME is the largest global movement transforming business and management education.
"The PRME initiative was launched to nurture responsible leaders of the future. Never has this task been more important. Bold leadership and innovative thinking are needed to achieve the Sustainable Development Goals."
-AntónioGuterres, Secretary General of the United Nations, 2017
For more information see https://www.unprme.org
Benefits of PRME for Advanced Signatories
Providing access to, and cultivating relationships with, the UN Global Compact companies for job placement, internships, and mentoring.
Enhancing Student Experience by integrating UNGC signatories into the classroom for guest speakers, executive case studies, and cultivating corporate relations.
Research – gaining access to UNGC signatories for purposes of collaborating with corporations for research data.
Outreach – Utilizing PRME membership as a means to work with UNGC companies to do service projects in local communities.
Six PRME Principles
Principle 1. Purpose
We will develop capabilities of students to be future generators of sustainable value for business and society at large and to work for an inclusive and sustainable global economy.
Principle 2. Values
We will incorporate into our academic activities and curricula the values of global social responsibility as portrayed in international initiatives such as the United Nations Global Compact.
Principle 3. Method
We will create educational frameworks, materials, processes and environments that enable effective learning experiences for responsible leadership.
Principle 4. Research
We will engage in conceptual and empirical research that advances our understanding about the role, dynamics, and impact of corporations in the creation of sustainable social, environmental and economic value.
Principle 5. Partnership
We will interact with managers of business corporations to extend our knowledge of their challenges in meeting social and environmental responsibilities and to explore jointly effective approaches to meeting these challenges.
Principle 6. Dialogue
We will facilitate and support dialog and debate among educators, students, business, government, consumers, media, civil society organizations and other interested groups and stakeholders on critical issues related to global social responsibility and sustainability.
RBS Approach
The RBS approach is to catalyze and organize the PRME initiative as a large scale, systemic change process that requires planning and execution from the top-down and bottom-up, and across all disciplines and functions. The intention is to pilot and then provide replicable processes and measurement tools that can be adapted and used by other universities around the world.
To build awareness, understanding, and momentum of the 17 UN SDGs among faculty, staff, and students, the project began by enrolling 35 volunteer representatives from every RBS functional department, staff from the Careers Department who could help gain access to the 17 active undergraduate RBS clubs, and leaders of the Net Impact MBA chapter. Faculty from the School of Environmental and Biological Sciences (SEBS) who are members of the Rutgers Sustainability Committee and who have technical expertise in the science behind the SDGs were also included. These committees have been actively working to implement PRME at Rutgers ever since.
The project built momentum by assembling the PRME Team and establishing five interdisciplinary, multi-level teams described below. The charter team first developed the Operating Principles, which describe our approach as "inclusive, collaborative, appreciative, multidisciplinary, synergistic, and self-organizing." These were subsequently vetted and approved by the full PRME team and shared with the faculty and staff at large. The focus is on building upon what RBS is already doing and going where the greatest energy leads. Early on, the Committee decided to leverage the RBS mission statement, which already includes most of the principles set forth by PRME
At the first PRME meeting attended by all volunteers, five working groups were established, each of which continued to meet separately over the following two years, and created these deliverables:
Charter Team developed the Vision, Mission, and Operating Principles. Approved by the full PRME Working Group.
Research Team developed and implemented a baseline Qualtrics survey for faculty and staff.
Curriculum Team conducted benchmarking, helped to create a new MBA course and concentration, and integrated AIM2Flourish (SDGs) into a required Undergraduate Management Skills course.
Student Engagement/Corporate Social Responsibility Team organized and ran a series of large scale Open Space events focused on the SDGs and related "shovel ready" projects.
Jobs/Internships/Mentoring Team developed and disseminated an inventory of programs, internships, and mentors.
For detailed information on each of these initiatives see the Sharing Information on Progress Report on this link: http://bit.ly/prmesip2019
RBS PRME Plans Moving Forward – Goals and Looking Ahead
PRME Faculty/Staff Survey Follow-up: The PRME team will work to implement the recommendations from the 2018 faculty/staff survey over the next two years:

Expand the opportunity to participate in PRME teams to more faculty and staff
Develop and share course materials related to the SDGs for use and infusion into current classes and departments, including leveraging the recent membership of RBS in the Sustainable Development Solutions Network (SDSN)
Identify guest speakers/experts on SDGs topics for professors to invite to their classes, and for staff to meet at informational seminars. RICSI is initiating a new Speakers Series starting with Mark Kramer on November 4, 2019, and plans to feature Jeffrey Sachs, Director of the Sustainable Development Solutions Network (SDSN), in 2020.
Develop and implement informational resources, seminars, training materials, and a calendar of events related to the SDGs.
Open collaboration opportunities for faculty and staff to work together on the SDGs.

5th Annual PRME NE Conference: In March 2020, Rutgers Business School (a signatory to the Principles for Responsible Management Education) along with its Rutgers Institute for Corporate Social Innovation (RICSI), and the New Jersey Higher Education Partnership for Sustainability (NJHEPS), Fairleigh Dickinson University, Ramapo College, and Rowan University will hold the 5th PRME NE Regional/local conference at RBS-Newark. This year's theme is "Sustainable Development Goals: Transforming Business Education and Practice." Academic, student, corporate, and nonprofit participants are invited to discuss economic, environmental, social, and cultural sustainability issues. The program is designed to facilitate an exchange of ideas, share best practices, and create collaborations. It includes an opening keynote address by Stuart Hart, a student panel, an Executive Panel, and an Activist speaker. In addition, the conference will feature a facilitated Dialogue Session where we will approach some of the most challenging issues of our time with a "beginner's mind," exploring our mutual concerns, cares, and aspirations about the future and potential actions for meaningful transformation. The announcement and call for proposals can be found here: _____
Rutgers Institute for Corporate Social Innovation (RICSI): RICSI will invite leaders from the private, public, and nonprofit sectors to collaborate with top scholars on advancing corporate social innovation. RICSI will highlight the experiences of organizations that effectively apply social innovation to company strategy and incorporate these methods into research and coursework. Its goal is to ensure that corporations engage in ways that benefit society and support their bottom line for near and long-term success.
More information can be found in the full Sharing Information on Progress (SIP) Report, November 2019 and can be found on this link on the UN's PRME website: http://bit.ly/prmesip2019
PRME is also featured on the Rutgers Sustainability Committee on this link: https://sustainability.rutgers.edu/academics-research/principles-for-responsible-management-education/
Members of the PRME Committee include:
Michael Barnett

Carmen Bonilla

Magda Comeau

Wanda Cruz-Mendez

Yla Eason

Wayne Eastman

Victoria Fernandez

Deborah Flamengo

Lucille Foster

Feng Gao

Noa Gafni

Eugene Gentile

Lucas Greeley

Kemal Gursoy

Sharon Hellman

Parul Jain

Lisa Kaplowitz

Kevin Kolben

Sarah Kosakowski

Jill Lipoti (formerly with SEBS)

Kevin Lyons

Ann Medinets

Arturo Osorio-Fernandez

Sangeeta Rao

D. Lyneir Richardson

Dalia Risheg

Jenny Roberts

Joan Slepian

Dan Van Abs (SEBS)

Can Uslay

Danielle Warren

Jeana Wirtenberg (PRME Committee Leader)
Price
This event is $75.00 - $95.00