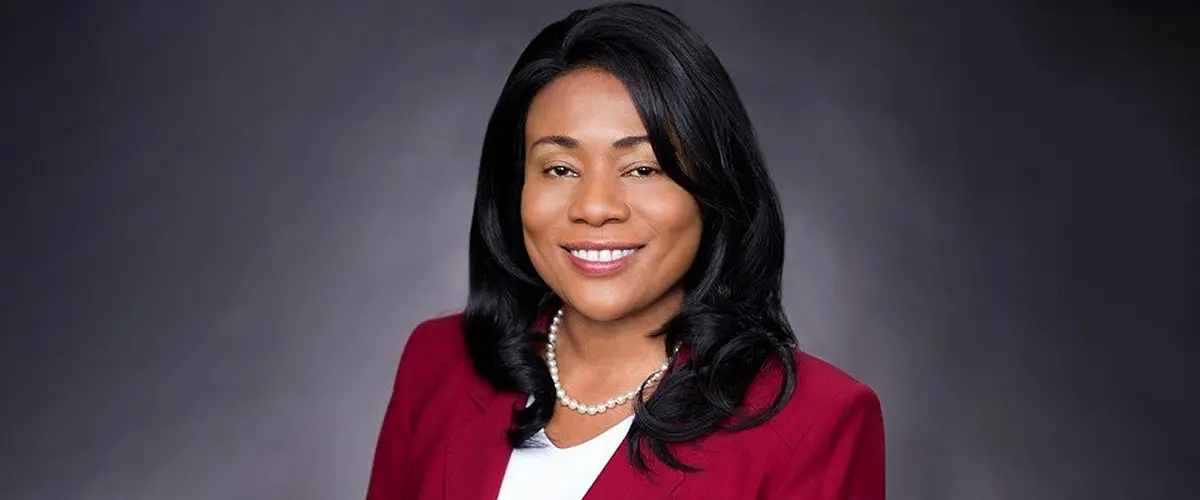 Joyce Joseph
Assistant Professor of Professional Practice
Joyce Joseph is an assistant professor of professional practice and director of the RBS Road to CPA-Newark program. Joyce was managing director at S&P Global Ratings where she led their global accounting and corporate governance group performing credit analysis on rated companies and informing institutional investors about the analytical impact of accounting and financial reporting matters. Joyce co-authored papers on analytically-relevant matters published in Standard & Poor's Credit Week. Joyce was vice president at J.P. Morgan Chase where she led the initial firm-wide compliance with Sarbanes-Oxley Section 404 and managed the Securities and Exchange Commission Reporting Group. She also audited large complex financial services institutions when she began her career at KPMG.
Joyce was an advisor on the Financial Accounting Standards Board's Investor Advisory Committee and the Public Company Accounting Oversight Board's Standing Advisory Group. She currently sits on the American Institute of Certified Public Accountants' Board of Examiners. As an expert panelist, Joyce notably spoke at the New York Stock Exchange's annual Board of Directors Summit addressing financial reporting and auditing matters critical to the current environment pertaining to SEC, PCAOB, and FASB regulations and standards. Joyce was keynote speaker at the PCAOB's annual national staff conference addressing "The Investor and the Relevance of the Audit". Globally, Joyce presented at the International Auditor Regulatory Institute conference addressing investor expectations of audit regulators. Joyce had the privilege of providing financial reporting views to former Federal Reserve Chairman Ben Bernanke and U.S. congressmen.
Joyce is a Certified Public Accountant, Standard & Poor's Certified Credit Ratings Analyst, Chartered Global Management Accountant, and Certified Six Sigma Black Belt.
Academic degrees
Joyce holds an M.B.A. in Finance from The Wharton School, University of Pennsylvania and a B.B.A. in Public Accounting from Pace University.
Publications
"What the New Revenue Accounting Standards Mean For Investors" (with Mark Solak and Shripad Joshi) Standard Poor's Rating Services Credit Week (September 17, 2014)
"Could Ballooning Loss Reserves From New Accounting Rules Deflate Bank Capital Ratios?" (with Jonathan Nus and Osman Sattar) Standard Poor's Rating Services Credit Week (September 17, 2014)
"Why Activism's Impact Can Be Positive, Negative, or Neutral" (with Laurence Hazell) Standard Poor's Rating Services Credit Week (September 17, 2014)
"EMEA Corporates Remove $14 Billion of Debt Because of New IFRS Joint Venture Accounting" Standard Poor's Rating Services Credit Week (with Imre Guba and Sam Holland) (September 17, 2014)
"U.S. Statutory Principles: A Common Set of Principles with an Uncommon Set of Practices" (with David Chan, Michael Gross, and Jonathan Nus) Standard Poor's Rating Services Credit Week (September 17, 2014)
"With IASB and FASB Lease Accounting Likely to Diverge, Disclosures Will Be Critical" Standard Poor's Rating Services Credit Week (with Sam Holland and Jonathan Nus) (September 17, 2014)
"Taming Ambiguity: Regulators Take the Initiative to Clarify Alternative Performance Measures" (with Sam Holland) Standard Poor's Rating Services Credit Week (September 17, 2014)
"IFRS Accounting Choices: An Impediment to Financial Statement Comparability" (with Sam Holland) Standard Poor's Rating Services Credit Week (September 17, 2014)
"Back to the Drawing Board on FASB's Accounting For Insurance Contracts: An Opportunity Lost is an Opportunity Gained" (with David Chan, Jonathan Nus, and Rodney Clark) Standard Poor's Rating Services Credit Week (September 17, 2014)
"Pursuit Of Comparability: Disclosure Rules Make U.S. And European Banks Less Like Apples And Oranges" (with Shripad Joshi, Jonathan Nus, Osman Sattar, Mathew Albrecht, and Richard Barnes) Standard Poor's Global Credit Portal, RatingsDirect (July 8, 2014)
"Farewell, Discontinued Operations: U.S. Financial Statement Analysis Just Got Harder" (with Mark Solak and Naveen Sarma) Standard Poor's Global Credit Portal, RatingsDirect (May 28, 2014)
"Lack of Consistency, Comparability, and Transparency in Financial Reporting Can Distort Analysis" (with Sam Holland, Shripad Joshi, Sherman Myers, and Mark Solak) Standard Poor's Rating Services Credit Week (February 26, 2014)
"The Statement of Cash Flows: Comparing the Incomparable" (with Mark Solak and Scott Sprinzen) Standard Poor's Rating Services Credit Week (February 26, 2014)
"Non-GAAP Measures are Useful But Could Benefit From Standard Definitions and Independent Assurances" (with Shripad Joshi and Vivek Velandy) Standard Poor's Rating Services Credit Week (February 26, 2014)
"Credit FAQ: Why U.S. Investors Are Concerned Proposed Accounting Rules Will Impede Decision Making" (with Jonathan Nus, David Chan, Ron Joas, and Mathew Albrecht) Standard Poor's Rating Services Credit Week (February 26, 2014)
"EBITDA: It's All In The Definition" (with Mark Solak, Sherman Myers, Jean Stout, and Peter Kernan) Standard Poor's Global Credit Portal, RatingsDirect (February 18, 2014)
"Analytical Dilemmas When Using Non-GAAP Measures In The U.S. Insurance Sector" (with David Chan and Carmi Margalit) Standard Poor's Global Credit Portal, RatingsDirect (February 18, 2014)
"Why Inconsistent Reporting Of Exceptional Items Can Cloud Underlying Profitability At Nonfinancial FTSE 100 Companies" (with Sam Holland and Peter Kernan)" Standard Poor's Global Credit Portal, RatingsDirect (February 18, 2014)
"U.S. Banks' Disclosures Have Grown, But Many Financial Risks Remain Opaque" (with Jonathan Nus and Stuart Plesser) Standard Poor's Global Credit Portal, RatingsDirect (February 18, 2014)
"Proposed Changes To The Auditor's Report May Affect Analysis" (with Sherman Myers) Standard Poor's Global Credit Portal, RatingsDirect (December 9, 2013)
"Assessing Management And Governance Quality In U.S. Corporates When Activist Investors Engage" (with Laurence Hazell) Standard Poor's Global Credit Portal, RatingsDirect (July 2, 2013)
"Credit FAQ: Why Activism's Impact On Credit Quality Can Be Positive, Negative, Or Neutral" (with Laurence Hazell) Standard Poor's Global Credit Portal, RatingsDirect (July 2, 2013)
"Credit FAQ: Analytical Implications Of The Revised IFRS Pension Accounting Standard On Companies In Canada And Latin America" (with Shripad Joshi, Ron Carbone, and Patricia Calvo) Standard Poor's Global Credit Portal, RatingsDirect (May 28, 2013)
"The FASB Proposal's Emphasis On How Companies Manage Financial Instruments Could Improve Financial Reporting" (with Osman Sattar and Jonathan Nus) Standard Poor's Global Credit Portal, RatingsDirect (May 17th, 2013)
"Proposed Changes To Financial Instruments Accounting In IFRS Could Aid Analysis" (with Osman Sattar and Jonathan Nus) Standard Poor's Global Credit Portal, RatingsDirect (April 12, 2013)
"Korea's IFRS Conversion Shrinks Financial Statements" (with JunHong Park, Sangyun Han, Jiwoo Choi, and Ashutosh Sharma), Standard Poor's Global Credit Portal, RatingsDirect (December 13, 2012)
"The FASB's Disclosure Framework Potentially Will Change The Financial Reporting Landscape" (with Osman Sattar and Mark Solak) Standard Poor's Global Credit Portal, RatingsDirect (December 7, 2012)
"Nonperformance Risk Continues To Muddy The Waters For U.S. Life Insurers' Earnings" (with Mark Trench, Ferris Jonas, and Matthew Carroll) Standard Poor's Global Credit Portal, RatingsDirect (September 12, 2012)
"Accounting Adjustments Helped Some Large U.S. Banks Record Large Third-Quarter Gains" (with Jonathan Nus, Rodrigo Quintanilla, John Bartko, Stuart Plesser, Carmen Moynihan, Kenneth Frey, and Kevin Cole) Standard Poor's Rating Services Global Credit Portal RatingsDirect (November 4, 2011)
"Credit FAQ: Korea Joins The IFRS Parade" (with JunHong Park, Sangyun Han, and Ashutosh Sharma) Standard Poor's Global Credit Portal, RatingsDirect (October 7, 2011)
"Accounting Proposal Struggles To Create Global Convergence In Balance Sheet Offsetting" (with Shripad Joshi, Richard Barnes, John Bartko, Stuart Plesser, and John Nus) Standard Poor's Global Credit Portal, RatingsDirect (September 21, 2011)
"Credit FAQ: IFRS Voyage Begins As Canada Embarks On Accounting Transition" (with Shripad Joshi, Mark Mettrick, and Lidia Parfenuik), Standard Poor's Global Credit Portal, RatingsDirect (March 31, 2011)
"What Are The Credit Implications Of The Recently Proposed Global Accounting Standard For Insurance Contracts?" (with Mark Trench, Neri Bukspan, and Rob Jones) Standard Poor's Global Credit Portal, RatingsDirect (January 24, 2011) 
"FAQ: How The Recently Enacted Tax Relief Law Will Affect Corporate Entities" (with Jonathan Nus, Leonard Grimando, Sherman Myers) Standard Poor's Global Credit Portal, RatingsDirect (January 7, 2011)
"What Characterizes Effective Regulation? Understanding, Manageability, And Consistency" (with David Wyss, Jean-Michael Six, Tanya Azarchs, and Takahira Ogawa) Standard Poor's Rating Services Global Credit Portal RatingsDirect (May 5, 2010)
"New Accounting Rules Will Alter The Financial Statements Of Certain U.S. Asset Managers" (with Tanya Azarchs, Charles Rauch, and Diane Hinton) Standard Poor's Global Credit Portal, RatingsDirect (December 2, 2009)
"How Worrisome Are Looming Changes In Sale And Securitization Accounting For U.S. Financial Institutions?" (with Tanya Azarchs, Neri Bukspan, and Sabine Zerarka) Standard Poor's Global Credit Portal, RatingsDirect (September 8, 2009)
"International Financial Reporting Standards And U.S. GAAP—The State Of Affairs" (with Jonathan Nus, Sherman Myers, and Leonard Grimando, Ron Joas), Standard Poor's Global Credit Portal, RatingsDirect (May 8, 2009)
"Increased Fair Value Measurement Flexibility And Transparency In Certain Credit Losses Are Evident In U.S. Accounting Rule Changes" (with Tanya Azarchs and Neri Bukspan), Standard Poor's Global Credit Portal, RatingsDirect (April 2009)
"Financial Institutions Continue To Rally Against Fair Value Accounting" (with Ron Joas and Neri Bukspan), Standard Poor's Global Credit Portal, RatingsDirect (October 14, 2008)
"New Section 404 Guidance Will Increase Efficiencies And Cost-Effectiveness" (with Ron Joas and Leonard Grimando) Standard Poor's Global Credit Portal, RatingsDirect (June 25, 2007)
"Risk-Based Approach, Increased Judgment Are Drivers For Proposed Internal Control Standards" (with Neri Bukspan and Ron Joas) Standard Poor's Global Credit Portal, RatingsDirect (December 29, 2006)
"Financial Institutions Pension And Other Postretirement Benefits Criteria Update" (with Neri Bukspan, Eddie Khamoo, Arnaud De Toytot, Sue Harding, Tanya Azarchs, and Ryan Tsang) Standard Poor's Rating Services Global Credit Portal RatingsDirect (December 19, 2006)
"What Potential Analytical Hurdles Come From Fair Value Option Accounting For U.S. Financial Institutions?" (with Neri Bukspan) Standard Poor's Global Credit Portal, RatingsDirect (October 27, 2006)
"Rating Actions On Companies With Section 404 Deficiencies Primarily Are Driven By Other Credit-Risk Factors" (with Neri Bukspan and Tanya Azarchs) Standard Poor's Global Credit Portal, RatingsDirect (August 11, 2005)
"Financial Institutions Report Few Material Weaknesses Under Sarbanes-Oxley Section 404; No Expected Ratings Implications" (with Neri Bukspan, Jayan Dhru, and Michael DeStefano) Standard Poor's Global Credit Portal, RatingsDirect (March 15, 2005)