Rutgers EMBA Superstar Doctors
Doctors boost careers with a Rutgers Executive MBA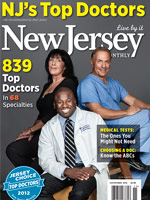 Rutgers EMBA Stories: Welcome to the Powerhouse
New Jersey Monthly Magazine recently published its annual list of "Top Doctors in New Jersey" and three Rutgers EMBA Doctors were on this list: Dr. Clifford Sales, who specializes in Vascular Surgery at Overlook Medical Center; Dr. Eric Seaman, who specializes in Male Infertility at the Urology Group of New Jersey; and Dr. Jacqueline Williams-Phillips who is the Medical Director of the Pediatric Intensive Care Unit at Bristol-Myers Squibb Children's Hospital at Robert Wood Johnson University Hospital in New Brunswick and is also an Associate Professor of Pediatrics at UMDNJ-Robert Wood Johnson Medical School.
Please read more about how three of New Jersey's top doctors bolstered their careers with Rutgers Executive MBAs.
Rutgers EMBA typically boasts 1-5 doctors per class. The medical profession is undergoing significant changes, as doctors now have to oversee all aspects of their own private practices. This includes managing marketing, HR, waiting time, profitability, compliance, and analyzing financial statements. Many doctors are in fact making a huge transition from medical practice to running hospitals, managing hospital finances, heading-up HMOs, working for pharmaceutical companies and becoming Chief Medical Officers.
With its highly nimble and constantly adapting curriculum and the unrelenting emphasis on the "real-world" applicability of all the course material, Rutgers EMBA is the logical platform to allow doctors to adapt and to thrive in their rapidly changing world.
Rutgers EMBA Doctor, Marc Klapholz (left), sets the trend.
EMBA Alumni Doctors
Life-changing story due to Dr. Dolly Abraham
By Prashant Patel, REMBA 2016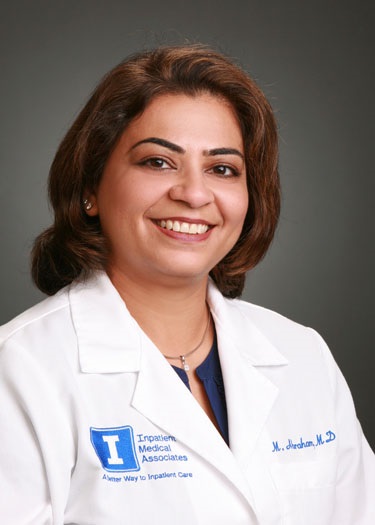 Maninder (Dolly) Abraham, M.D, SFHM - REMBA 2016. Chief of Hospital Medicine for the entire RWJBH health care system, overseeing all hospital medicine programs
I still remember the words of Prof. Lewis Kerman: "Be kind to each other, be supportive and exhibit the class camaraderie." I want to share with you a life changing story for me and my family and exemplary selfless act of one of my classmate, Dr. Dolly Abraham, REMBA 2016.
In June 2015, we learned that the cause of my perfectly healthy and non-smoker father's sustained cough was highly possible lung cancer. My father's PCP advised us to find a thoracic surgeon to perform biopsy to conclusively identify the type and stage of cancer. I struggled to find a surgeon that had any immediate availability.  As you can imagine, my family and I were in the state of shock, disbelief and quite frankly confused about what was going to happen to my father. I called Dr Dolly Abraham for guidance on what to do. Her support, patience, willingness to help and availability to talk to her at any hour of the day gave me an instant confidence that my father will receive the best care in the world and he will be OK. Without hesitation, Dolly went to work and coordinated appointments with top doctors in the area.
It has been 7 months since the diagnosis and treatment of my father with chemo. My father has attained near complete response to the chemo and has continued with his maintenance chemo. Even to this date, Dolly takes personal interest to ensure my father has the world class care so that his continues to enjoy his quality of life with us. I must say I am very fortunate to have a classmate and a friend like Dolly who has helped me personally and professionally through the darkest time of my life last semester. She is a prime example of Lewis' mentioned class camaraderie.
The Patel family will never forget Dr. Dolly Abraham and the fact that I met her through Rutgers EMBA program. To put it in EMBA lingo, ROI for REMBA has already been achieved for us.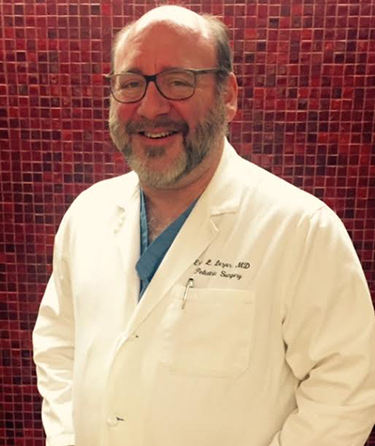 Ethical behavior is not an afterthought
By Dr. Eric Lazar, REMBA 2016
Dr. Eric Lazar REMBA Class of 2016. Program Director and Attending Pediatric Surgeon at Atlantic Health System/Morristown Medical Center
Rutgers has a great business school based on a lot of data and metrics but I think if we ranked ethical business schools we would be number one on every list. Each professor emphasizes ethical behavior not as an afterthought or with a wink but imbedded in the teaching. Prof. Mark Castelino shared his objections to commodity Exchange Traded Funds (ETFs). What a stunning revelation about the man. I bet no one at the other big EMBA programs in the Tristate area has his fiber.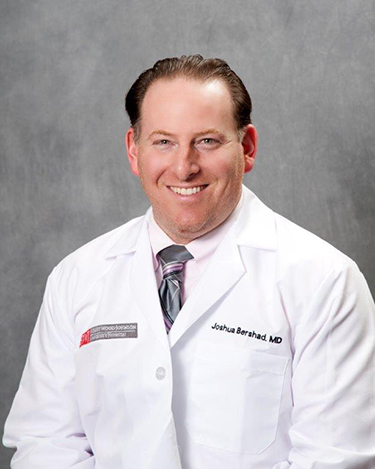 Recent promotion
With the merger of RWJ and Barnabas health systems, Dr. Joshua Bershad, REMBA 2007 was recently promoted to Executive VP and Chief Medical Officer.
Joshua Bershad, MD, MBA. Executive Vice President & Chief Medical Officer RWJ Barnabas Health. Clinical Assistant Professor of Medicine Rutgers Robert Wood Johnson Medical School
EMBA alumni are among healthcare workers battling Covid-19
Dr Andrew Evans, EMBA '22 named Associate Vice Chancellor for Clinical Innovation and Data Analytics
"It would not have happened without EMBA"
Executive MBA student will lead innovation and data analytics initiative to improve patient care
Press: For all media inquiries see our Media Kit
Sign up for more Insights & News