Speaker Bios
Center for Women in Business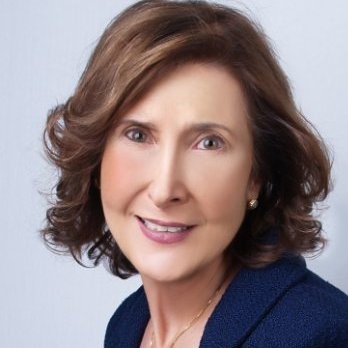 Frieda T. Aboyoun
Position: Founder & President
Company: Clarewood Consulting, LLC
Session: Resilience, Stress, and Career- Balance
Bio: Frieda Aboyoun is the founder and president of Clarewood Consulting, LLC, an innovative business advisory firm known for integrity and fast-track delivery of strategic, practical solutions.
Drawing on her experience as an accomplished leader and consultant, Frieda specializes in helping global and domestic companies achieve their strategic and operational goals. Recognized as a highly effective, hands-on leader, she aligns strategic initiatives with business goals and drives solutions through to completion, producing outcomes that improve clients' performance and reduce costs. She works collaboratively with senior management and their teams to deliver practical and sustainable results. Industry experience spans pharmaceuticals, financial services, and healthcare. 
In senior-level roles at PricewaterhouseCoopers and Deloitte, she was cited for many successful programs she led, most notably in leadership development, competencies for new business strategies, and for PricewaterhouseCoopers business ethics training program - which won the American Business Ethics Award. Frieda was an integral part of the firm's strategic shift to "go-to-market" by industry, thus enhancing client relationship management. She initiated Deloitte's first nomination for Training Magazine's Top 100 Award, placing the firm in the top ten, which enhanced its reputation as "Employer of Choice."
Frieda is currently a Founding Board Member of Rutgers Business School Center for Women in Business. As a member of several professional and volunteer organizations, she has served in various leadership roles including RBS Alumni Association, as President. In 2017, Frieda was honored to be a Keynote Speaker at the RBS MBA in Professional Accounting Commencement Ceremony. She is a licensed CPA in NY and NJ, holds a designation as a Chartered Global Management Accountant, earned a BS degree from Western Michigan University, and an MBA in Professional Accounting from Rutgers University. Frieda resides in Hastings-on-Hudson, NY. She enjoys traveling, spending time with her 5 grandchildren, family, and friends and is passionate about mentoring RBS students.
---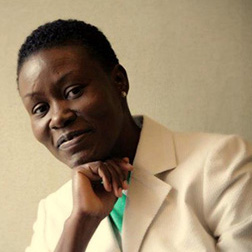 Jacqueline Allen
Position: Senior Manager, Operational Risk
Session: Business Finance - Owning That P&L
Bio: Jacqueline Allen is a senior-level financial services manager with expertise in risk and controls, financial planning and analysis, broker-dealer trading floor management, and accounting. She comprehensively applies the expertise from her years at Citi and leverages this knowledge into a leadership role. 
With more than 18 years at Citi, Jacqueline held pivotal roles in Internal Audit, where she was responsible for the timely delivery of complex high quality, value-added assurance and audit reports; various finance groups (Financial Planning and Analysis, GAAP Accounting, and Business Unit Reporting) where she was responsible for the integrity of the group's financial information, including budgeting; and in the Equities division, where she provided critical oversight in the reporting and accounting of revenue and balance sheet inventory, continuity of business resource allocation, in addition to preparing the quarterly Town Hall presentation.
Jacqueline received an MBA at Babson College F.W. Olin Graduate School of Business and a B.S. in Accounting from Rutgers University, Newark. 
Jacqueline is a Founding Board Member of the Rutgers Business School Center for Women in Business and was a Founding Board Member of the Rutgers Road to Wall Street Advisory Board.  She has extensive experience in corporate diversity inclusiveness initiatives, having been the former Co-Chair of Citi's Americas Equities Division Diversity Committee and Co-Chair of Citi's North American Markets Corporate Citizenship and Diversity LGBT Committee.
---

Cathy Andruzzi
Position: Leadership and Performance Coach
Company: Cathy Andruzzi LLC
Session: Identifying your Vision, Values, and Purpose
Bio: Cathy Andruzzi cultivates high-performance teams through self-discovery, awareness, and choice. Cathy is an International Coach Federation (ICF) Associate Certified Coach. As a Leadership and Performance Coach, she provides individual, executive and team leadership coaching to senior leaders, coaches, and their organizations and teams. She empowers leaders and those they lead to find answers, coaching them through challenges and inspiring them to be confident, accountable and courageous! She has a Master's Degree in Sports Leadership and is certified in administering behavioral, motivational and emotional intelligence assessments.
Cathy has a wealth of experience in collegiate athletics and in business. She has been a collegiate athlete, coach, recruiter, entrepreneur, broadcaster and public speaker. Cathy played basketball at Queens College and was head women's basketball coach at Wagner College, Fordham University and East Carolina University. She was an assistant coach at Rutgers University and Seton Hall University, the General Manager of the Philadelphia Rage, and the Executive Director of the 2000 NCAA Women's Final Four. She was also the fourth ever female Domino's Pizza owner-operator where she built six successful Domino's Pizza franchises in New Jersey.
Cathy helped launch the Rutgers Global Sports Business masters program and was Associate Director of the program where she taught Sports Leadership & Ethics. Cathy has developed customized Leadership and Performance Programs for Rutgers Athletics, Sky Blue FC of the National Women's Soccer League, and Players Development Academy - the largest youth soccer program in New Jersey. Cathy is an avid practitioner of ashtanga yoga and is a certified vinyasa yoga teacher.
---

Shifra Ansonoff
Position: Global Head of Service Operations
Company: Qontigo
Session: Business Finance - Owning That P&L
Bio: Shifra Ansonoff leads the content and technical operations teams that support Qontigo's analytics business. She joined Qontigo's predecessor company Axioma in 2016 to build out the client services team within the Risk Solutions division. After witnessing multiple financial crises during her early professional career, including the dot-com bubble and the fall of LTCM, Shifra felt inspired to become a resource who could assist clients in navigating such events. Over the years, Shifra has advised risk and portfolio managers of the largest asset management firms—through the subprime and Lehman downfalls as well as by shepherding products through the ever-changing regulatory environment.
A 20-year veteran in fintech, Shifra has acquired expertise in risk management, product and relationship management, and data governance. In 2018, she was shortlisted by Waters Technology's Women in Technology and Data Awards for a Risk Professional of the Year award. Now as the head of the global team providing mission-critical operations management for Qontigo's analytics solutions, Shifra is poised to tackle yet another professional challenge to support the high-growth vision of the newly created company combining the risk analytics of Axioma with the world-leading index business of STOXX and DAX.
Based on her early interest in capital markets, Shifra pursued academic degrees in economics and finance, graduating from Sarah Lawrence College with a concentration in Economics. Simultaneous with the pursuit of her career, she earned an MBA in Finance at Rutgers University, where she was inducted into the exclusive business honor society, Beta Gamma Sigma.
Since 2015, Shifra has served as a mentor to undergraduate and graduate students at Rutgers Business School through the school's TeamUP program, which presented her with a Mentorship Excellence Award in 2018.
---

Wanda Cruz-Mendez
Position: Assistant Dean and Director of the Office of Career Management Undergraduate Program – Newark; Part-Time Lecturer
Company: Rutgers Business School
Session: Diversity, Inclusion, and Intersectionality
Bio: Wanda Cruz-Mendez has over 25 years in Career Services. She worked for 16 years at NYU/Stern School of Business where she created programs and worked closely with companies helping them recruit for talent. In 2004, Wanda accepted an Assistant Dean opportunity with the MBA Office of Career Management at Rutgers Business School. She spent 4 years working with the RBS MBA program. In 2008, she accepted an opportunity at Prudential as the Director of Campus Recruiting and then moved to J.P. Morgan Chase as a Vice President of Finance Programs where she recruited for both the MBA Programs and undergraduate Financial Leadership Program.
In 2012, Wanda returned to RBS to work with the Undergraduate Program – Newark where she is now the Assistant Dean of Career Management. Wanda has an undergraduate degree in Social Work from the University of Puerto Rico, Rio Piedras and a Masters of Arts from Rutgers University. She is married and has two sons, Jules and Nyles. She lives in Kearny, NJ.
---

Patricia David
Position: Former Senior Diversity Advisor
Company: JPMorgan Chase
Session: Effective Authentic Leadership: Matching Your Stories to the Audience
Bio: Dr. Patricia David is the former Senior Diversity Advisor for JPMorgan Chase. During her tenure, she provided strategic advice to the firm on a wide range of diversity topics impacting the work environment.
She led targeted initiatives key to drive firmwide strategies. Pat was a member of the JPMorgan Chase Diversity Council, and in collaboration with key business leaders, helped communicate diversity and inclusion efforts within the organization through various means.
Joining the firm in 2010, Pat served as head of Diversity for seven years, leading diversity and inclusion efforts across four global regions. With responsibility for developing and implementing strategies aligned to the firm's business strategy, she also tracked and reported on the ROI of initiatives and had oversight with the Human Resource community to implement Affirmative Action plans for regulatory compliance.
In both roles, she was an instrumental leader across diversity and talent management efforts, Diversity Councils, Business Resource Groups, Management Training and was a driving force to launch the Advancing Black Leaders diversity strategy and office of Disability Inclusion. Pat brought a passion and personal touch to her work that colleagues at all levels across the firm truly valued.
Pat, a strategic thought leader on behalf of several diversity organizations, was also a member of the firmwide Black Executive Forum and the esteemed Executive Leadership Council. She has also been featured in various publications and received numerous awards. Follow her podcast on The H'er'story of Davidisms at anchor.fm/patricia-david or search Spotify, Apple Podcast or Google Play.
Pat received her Honorary Doctorate in Humane Letters from the Fordham Gabelli School of Business. In honor of her academic and professional accomplishments, starting in 2015 the Fordham University Gabelli School of Business annually recognizes a female graduating senior for dedication to inclusiveness in the business world with the 'Patricia David Trailblazer Award.'
---

Nancy DiTomaso
Position: Distinguished Professor - Management and Global Business
Company: Rutgers Business School
Session: Effective Authentic Leadership: Matching Your Stories to the Audience
Bio: Dr. Nancy DiTomaso is a Distinguished Professor of Management and Global Business at Rutgers Business School—Newark and New Brunswick.  Her research addresses issues of diversity, culture, and inequality, as well as the management of knowledge-based organizations, and the management of scientists and engineers. Her Ph.D. is from the University of Wisconsin--Madison.
Her 2013 book, The American Non-dilemma: Racial Inequality without Racism (NY: Russell Sage) won the C. Wright Mills Award from the Society for the Study of Social Problems and the Inequality, Poverty, and Mobility Section Distinguished Book Award from the American Sociological Association. The book also received Honorable Mention for the Max Weber Award for Best Book given by the Organizations, Occupations, and Work Section of the ASA and was Runner Up for the George R. Terry Award given by the Academy of Management for the Best Book in Management over a two-year period.
Professor DiTomaso won the 2016 Sage Award for Scholarly Achievement in Gender and Diversity given by the Academy of Management Division on Gender and Diversity. She is author or co-author of several other books and many articles in major research journals. Her work has also received extensive media attention.
She served as chair of the Department of Management and Global Business for twelve years, as Doctoral Director for the Ph.D. in Management Program for two years, and as Vice Dean of Faculty and Research for two and a half years.
---

Robin Doyle
Position: Managing Director - Office of Regulatory Affairs
Company: JP Morgan Chase
Session: Persuasion and Influence: Getting People to Want to Work with You
Bio: Robin Doyle has worked at J.P Morgan Chase for 27 years and is currently a Managing Director, Office of Regulatory Affairs, where she is responsible for developing strategic responses to a broad array of regulatory initiatives, analyzing the impact of regulatory proposals, developing the firm's positions and preparing for the implementation of final rules, specializing in data standards, reporting, anti-laundering and payments systems topics. She is an industry leader in global efforts to standardize reference data. Robin spent over seven years as the Chief Financial Officer for Corporate Risk, worked in JPMC's Chase Home Finance business unit and managed the Firm's Accounting Policies Group. Prior to joining J.P. Morgan Chase, Robin worked for Midlantic National Bank, KPMG Peat Marwick, and Prudential Insurance Company.
Robin is on the Board of Directors of the Global Legal Entity Identifier Foundation, Advisory Committees for the Data Coalition, Financial Information Management Association, and the North American Financial Information Summit. She is a member of the International Standards Organization, Securities Industry and Financial Markets Association, International Swap Dealers Association and Bank Policy Committee of the New York Clearing House.
Robin is on the Board and Treasurer of her apartment cooperative in Manhattan. She is actively involved with Rutgers University and is a Board Member of the Rutgers Business School Advisory Board, a Founding Board Member of the Rutgers Business School Center for Women in Business and a Rutgers Women BUILD Program mentor.
Ms. Doyle has a B.S. in Accounting and an MBA in Finance from Rutgers Business School and is certified as a CPA in the State of NJ.
---

Kristina Durante
Position: Associate Professor - Marketing
Company: Rutgers Business School
Session: Gender Diversity Increases the Bottom Line
Bio: Dr. Kristina Durante is an Associate Professor of Marketing and the Ph.D. Program Coordinator at Rutgers Business School. She received her Ph.D. in social psychology from the University of Texas, Austin. Kristina's research is interdisciplinary, combining theory from social psychology, evolutionary biology, and neuroscience to examine the behavior of women and families. Kristina's research program focuses on how women's evolved biology (ancestral ecology and internal physiological systems) and our modern social environment interact to influence behavior. Her research aims to provide insight into the underlying fundamental motives behind decision-making, attitudes, and behavior in order to inform the creation of successful workarounds for some of society's most pressing problems.
Her research appears in the leading academic journals in marketing, psychology, and biology. She routinely speaks on her research on women across the globe, including a recent TEDx talk. Her studies are regularly featured in USA Today, The Wall Street Journal, The New York Times, and The Chicago Tribune, as well as hundreds of other media outlets worldwide. Prior to becoming a professor, Kristina spent nearly a decade in industry as an entertainment marketing executive in NYC and Los Angeles.
---

Yla Eason
Position: Assistant Professor of Professional Practice
Company: Rutgers Business School
Session: Career Pivots – Why? Why Not? Lessons Learned
Bio: Yla Eason approaches education and business with equal ease and success.  As an educator, Yla helps undergraduate and graduate students develop relevant marketing communications and digital strategies with a focus on contributing to the growth of the Newark community.
Currently she is an Assistant Professor of Professional Practice of Marketing at Rutgers Business School where she teaches business communications, advertising, search engine marketing, and marketing strategy.
In addition, she is an award-winning marketing professional, internationally credited as pioneering the market niche of multicultural toys. In 1985, she started and grew Olmec Toys to a $5 million dollar business with distribution worldwide in major retailers. Her Sun-Man action figure was the first Black superhero toy created to promote positive self-images for her son and other children.
She was the former Director of Learning and Development for R/GA, a digital advertising agency and for the Center for Excellence in Advertising at Howard University. She previously was a Lecturer at the Business School at Medgar Evers College, City University of New York (CUNY). She also taught e-Commerce for CUNY's School of Professional Studies, where she developed online curriculum.
She received an MBA from Harvard Business School and a BA from Fitchburg State University. She has earned numerous awards and honors for founding Olmec Toys, a multicultural toy company, including an honorary Ph.D. from Bloomfield College and The Business Enterprise Trust Award from President Bill Clinton in 1996. 
---

Jamie Easton
Position: Founder & CEO
Company: The Uptick
Session: Career Pivots – Why? Why Not? Lessons Learned
Bio: Jamie Easton is the Founder and CEO of The Uptick, a social media and newsletter business aimed at empowering women with accessible knowledge to start forming real interest in business and markets.  Jamie has nearly 20 years of professional experience in the financial services industry.  Most recently, she was a Managing Director at Evercore, a premier, independent, global investment banking advisory firm.  At Evercore, she ran Investor Relations and was recognized by Institutional Investor Magazine as the top ranked IR professional in her peer group.  She also was a founding partner in Evercore's Equities business. Jamie began her career at Goldman Sachs in Investment Research.  
Jamie is a graduate of the University of Pennsylvania (C'00), where she is very active with the University and is a founding member of the Professional Women's Alliance.  Jamie resides in Manhattan and is an avid lover of fitness and all things CNBC.
---
Natalia Espejo
Position: Global Vertical Marketing Lead - North America
Company: Snap Inc
Session: Gender Diversity Increases the Bottom Line
---

Adam Feigenbaum
Position: Chief Customer Officer
Company: iCIMS
Session: Engaging Male and Female Allies
Bio: Adam Feigenbaum is the Chief Customer Officer for iCIMS, the senior executive ultimately responsible for the experience of iCIMS' customers and the impact that their partnership with iCIMS has on their business. Feigenbaum joined iCIMS shortly after it was founded and helped build the company into the world's leading best-in-class talent acquisition software provider with approximately 4,000 clients, $200 million in 2017 annual recurring revenue, and generating double-digit growth each of the past five years.
In this role, Feigenbaum is the executive sponsor for iCIMS' Voice of Customer program, ensuring that iCIMS' global sales and customer service delivery strategies are integrated and optimized to create an unparalleled customer experience. Previously, he served as iCIMS' Director of Sales from 2003-2009. Additionally, Feigenbaum's tenure and experience in helping senior Human Resources and Talent Acquisition executives manage the critical intersection of technology and Talent Acquisition has earned him numerous national speaking credits that include the SHRM Annual Conference, and the Human Resource Executive HR Technology Conference, along with many regional engagements around the country. A lifelong New Jersey native, Feigenbaum also proudly holds a BS in Business Management from Rutgers Business School. Adam is a Founding Board Member of the Rutgers Business School Center for Women in Business.
---

Glenda Gracia-Rive

ra
Position: Director of Professional Development and Training - Center for Women and Work
Company: Rutgers University
Session: Persuasion and Influence: How to Get People to Want to Work With You 
Bio: Glenda Gracia-Rivera is the Director of Professional Development and Training at the Center for Women & Work, Rutgers University. She is a skilled instructor with 25 years of experience in designing and delivering programs to learners of all ages. Glenda's work focuses on expanding leadership opportunities for all, and elevating equity-minded policies and practices in today's classrooms and workplaces. She accomplishes this by developing/implementing programs directed at bringing about institutional change in various arenas including academic, nonprofit, and corporate institutions. In addition to equity and diversity, she also has an extensive background in leadership development and strategic planning processes.
Glenda holds a Bachelor of Arts in sociology, and a Master of Public Administration in non-profit management, both from Seton Hall University. Outside of her responsibilities at Rutgers, she also serves on various committees and boards in her community that focus on empowering women/girls, and addressing educational disparities for traditionally underserved populations.
---

Willie S. Grant
Position: Vice President, Human Resources
Company: Bristol-Myers Squibb
Session: Engaging Male and Female Allies
Bio: Willie S. Grant has 25+ years of global Human Resources experience across multiple industries and cultures. He has a proven track record in HR strategy development, driving organizational performance and building and leading globally diverse teams.
Mr. Grant is Vice President, Human Resources, Enabling Functions for Bristol-Myers Squibb.  He leads strategic Human Resources efforts across eight global functions reporting to the Chief Human Resources Officer and is a member of the Global Human Resources Leadership Team.
Prior to joining Bristol-Myers Squibb, Mr. Grant spent 12 years at Mead Johnson Nutrition, a $4 billion-dollar leader in infant nutrition, in roles of increasing responsibility working both domestically and internationally.
Before joining Mead Johnson, Mr. Grant worked in regional and global HR leadership roles for multinational companies including General Electric, PepsiCo and Pfizer.
He obtained his Master's degree in Industrial Labor Relations and Human Resources from Rutgers University in New Jersey. He holds a Bachelor's degree in Business with a concentration in Human Resources from the University of Buffalo in New York.
In addition to his professional work experience, Mr. Grant served on the Conference Executive Board Asia Leadership Council; the Board of Directors for the National Association of African American Human Resources Professionals (NAAAHR) Atlanta Chapter; and the Board of Directors for the Joshua Academy Charter School in Evansville, Indiana. Mr. Grant has also served as an Adjunct Professor at University of Evansville in Evansville, IN.
---

Richard Greene
Position: Partner
Company: Heidrick & Struggles
Session: Engaging Male and Female Allies
Bio: Richard Greene is a Partner in the New York office of Heidrick & Struggles and a member of the Financial Services team.  His expertise is CEO succession planning. In addition to Heidrick & Struggles, Richard has held executive roles with Bunge, the KIPP Foundation, Deloitte and Accenture.
Richard's commitment to diversity and inclusion has been a key theme throughout his career.  As Heidrick's Chief Human Resources Officer, he initiated and led the firm's Accelerating Women's Excellence (AWE) program, which has resulted in a significant increase in the number of female Partners in global, regional and office leadership roles.  He was also the executive sponsor for Heidrick's Professionals of Color and Pride initiatives.  Earlier in his career, Richard served as Chief Operating Officer of the KIPP Foundation, a nationwide network of open-enrollment college preparatory schools in low-income communities. Richard's insights into diversity and inclusion have been enhanced by the global reach of his client assignments, which have involved assessing and providing feedback to executives from more than 30 countries. 
Richard, his wife Kate, and son Clark live in Manhattan.  Richard is originally from Central New Jersey and grew up rooting for the Scarlet Knights. He is a Founding Board Member of the Rutgers Business School Center for Women in Business.
---

Diana Haussling
Position: Director, Shopper Marketing and Ecommerce Strategy
Company: Campbell's Soup
Session: Resilience, Stress and Career-Life Balance
Bio: Diana Haussling is a passionate, solution-driven leader in the consumer packaged goods industry with over 16 years of experience in sales, retail, shopper marketing, shopper insights, and category management. She is a highly skilled individual with a strong track record of leading teams, building robust strategic plans, collaborating cross-functionally, and driving results. 
Most recently, Diana has served as Director, Shopper Marketing & Ecommerce Strategy for the Campbell Soup Company. In this role, Diana provides strategic leadership and operational framework for shopper marketing, consumer promotions, and e-commerce functions across the Meals & Beverages portfolio which includes brands like Campbell's, Swanson, Prego, and Pace.  Diana originally joined Campbell in 2012 as Senior Shopper Marketing Manager, responsible for providing strategic promotion planning support for Walmart Inc. including the development of digital, Hispanic and custom platform activations. She also led strategic development and execution of national consumer promotion plans for premium soup and innovation. Diana then served as the Director, Category Strategy and Retailer Insights, shaping the category management and channel strategies for the grocery and growth channel retailers across Campbell's US Retail portfolio before becoming Director, Shopper Engagement and Activation, where she led shopper marketing, shopper insights, and retail activation.
Prior to Campbell, Diana worked at General Mills for over two years as an Integrated Marketing Manager. In this role, she provided strategic promotion planning support for accounts in both central and eastern regions representing over $300M in revenue. Diana collaborated with customers, agencies, and third-party vendors to develop innovative promotions including direct to card coupons, loyalty card programs, digital platforms, and social media executions. Diana began her career with The Hershey Company in various sales positions spanning over 6 years. As a top performer, she was promoted four times while growing sales, over-delivering plan, developing training programs and managing teams. 
Diana is an active participant in various affinity networks at Campbell, including the Network of Executive Women and leading Campbell's Black Resource Group.  She is a recipient of Campbell's US Retail Merit Award, eight Greatness Awards, and three Extraordinary Performance Awards. 
Diana received her B.S. in Marketing from Rutgers Business School in 2004.  In her free time, Diana enjoys spending time with her husband Luke, her son Luca, and nieces Olivia and Ava.
---

Jan Helgeson
Position: Managing Director- Global Employer Services 
Company: Deloitte
Session: What's Next for Employee/ Business Resource Groups
Bio: Jan Helgeson is a Managing Director in Global Employer services and has over 20 years of experience in the global human resource field. Jan currently leads Deloitte's Mobility Compensation Services on the East coast and leads Inclusion for her service area. She has broad experience working with multinational clients to transform and support their global mobility programs. She works with clients and teams to define and implement effective strategy, structure, policies and processes while linking to HR and Talent initiatives.
Prior to joining Deloitte in 2004, Jan had varied global HR experiences in industry and consulting organizations. She trained executives, families and groups on effective cross-cultural communication and managed the international assignment program and administration for a global Fortune 100 company. She recently returned to the US following a four-year international assignment in Belgium and has completed assignments in France and Japan.
Jan presents on global human resource and mobility topics at various industry conferences and seminars and instructs at national Deloitte trainings. Jan holds an international MBA and is a certified Global Professional in Human Resources (GPHR).
---

Maricella Herrera
Position: VP Operations and Strategy
Company: Ellevate Network
Session:
Bio: Maricella Herrera is the VP of Operations and Strategy at Ellevate Network, where she leads the company's direct-to-consumer business. She is responsible for regional chapter operations and expansion, marketing strategy, and development of streamlined and efficient operations for the company. Maricella is the co-host of the Ellevate Podcast, and the project lead for the Mobilize Women Summit.
Maricella joined the former 85 Broads team in 2012 and has seen the company go through an acquisition, a re-brand and a changing competitive landscape. Prior to Ellevate, Maricella held several positions in real estate banking at Banamex, Citi's Mexican subsidiary.
Maricella received a BA in Financial Management from ITESM in Mexico and an MBA from Columbia Business School.
---

Florianna Heun
Position: Finance Manager
Company: Sony Music Entertainment
Session: Business Finance - Owning That P&L
Bio: Florianna Heun graduated from Rutgers Business School in 2013 with Bachelors degrees in Finance and Political Science. She immediately began working for international consulting firm, Accenture, as a Client Financial Management Analyst on a major Financial Services client account.  In this role she influenced deal shaping, finance and operations management, and reporting for a portfolio of contracts in the technology and commercial business spaces.
She is currently a Finance Manager at Sony Music in the Commercial Music Group, serving the Legacy label and catalog music division, and is the dedicated Finance & Operations resource for the Creative Services team.  Her responsibilities are primarily focused on overhead management, strategic operational process enhancements, and financial reporting. Florianna is a proud RU alumna and remains involved on campus as a member of the Rutgers Newark Chorus Alumni Organization executive board
---

Seema R. Hingorani
Position: Founder and Chair
Company: Girls Who Invest, Inc.
Session: Diversity in the Workplace – Having More Women in Decision-Making Roles is Good for Business
Bio: Seema R. Hingorani is the Founder and Chair of Girls Who Invest, a nonprofit organization dedicated to increasing the number of women in portfolio management and leadership in the asset management industry. She is also a Managing Director at Morgan Stanley Investment Management focused on talent development, client relationships, and diversity initiatives. She joined Morgan Stanley in 2019 and has 28 years of investment experience.
Previously, Seema was the Founder and Chief Investment Officer of SevenStep Capital, an opportunistic investment platform focused on seeding women portfolio managers. She was also a Senior Advisor at Crestview Partners and an Advisory Group member at Walter Scott & Partners Limited. Seema served until June 30, 2014, as Chief Investment Officer for the New York City Retirement Systems which had assets of $160 billion. Previous to this appointment, Seema was Interim Chief Investment Officer and before that Head of Public Equities & Hedge Funds for the pension funds. Under her leadership, the pension fund was named Hedge Fund Manager of the Year -Large Public Pension Plans by Institutional Investor.
Prior to Seema's four years of public sector experience, she served as Global Director of Fundamental Research at Pyramis Global Advisors; a Partner, Portfolio Manager, and Senior Equity Analyst with hedge fund Andor Capital Management; a Partner and Senior Equity Analyst at hedge fund Pequot Capital Management; Co-founder of hedge fund Mirador Capital Management; and an Equity Analyst with T. Rowe Price. Seema has worked with several organizations focused on issues concerning women and girls and is a prolific speaker on the topic of a more robust inclusion of women in the corporate sector. She was honored as the 2019 Bloomberg 50 "Ones To Watch", the 2016 Woman with Impact by the Connecticut Women's Business Development Council, and Wall Street Women Entrepreneur of the Year in 2015 by Traders Magazine.
Seema served as a member of the National Finance Committee of Secretary Clinton's 2016 Presidential Campaign. She is an active member of The Economic Club of New York and 100 Women in Finance. Seema earned a B.A. in psychology/philosophy from Yale College and an M.B.A. in finance from The Wharton School at the University of Pennsylvania.
---

Carolynn Johnson
Position: CEO
Company: DiversityInc
Session: Diversity, Inclusion & Intersectionality
Bio: Carolynn Johnson was promoted to Chief Executive Officer of DiversityInc Media LLC in May 2019. She previously served as the company's COO and Chief Revenue Officer for the past 16 years during which she was responsible for operations, all major corporate partnerships, web properties, and events. She was also responsible for sales management, information technology, circulation, business development and the development and execution of the annual DiversityInc Top 50 competition.
Prior to joining DiversityInc in 2003, Carolynn was the marketing coordinator, pharmaceutical and science groups, for Advanstar Communications. Prior to Advanstar, she was an account manager at Correct Communications, a full-service marketing, and communications agency. Carolynn completed an executive management program at the Tuck Business School at Dartmouth College and earned an MBA from Rutgers Business School. 
She has been director of the DiversityInc Foundation for the past 10 years and is on the Board of Trustees at Bennett College for Women in Greensboro, NC. She is also on the National Board of Directors at INROADS and Chairwoman of the Development Committee. Additionally, Carolynn is a Founding Board Member of the Rutgers Business School Center for Women in Business. While completing her MBA she was an elected class officer and was a recipient of the Ted Marousas Award for Expanding the footprint of the Rutgers EMBA. 
She lives in New Jersey with her husband and two children.
---

Diane Johnson
Position: Senior Director, Consolidation & Analysis
Company: S&P Global
Session: Business Finance - Owning That P&L
Bio: Diane E. Johnson joined S&P Global in August 2004 as an assistant manager of Financial Reporting. She has since held various positions in the Global Controller's organization and is currently a Senior Director of Consolidation & Analysis. In this role, Diane is responsible for the global monthly financial close process, including oversight of the overall consolidation of the general ledger activities, chart of accounts, reporting, and analysis for the corporation.
Prior to joining S&P Global, Diane was a Senior Associate with PricewaterhouseCoopers, LLP, where she planned and executed annual audits and quarterly reviews of financial statements for public and private clients. Diane holds a B.S. in Accounting from Rutgers Business School, and is a Certified Public Accountant (CPA), and Chartered Global Management Accountant (CGMA).
---

Lisa Kaplowitz
Position: Assistant Professor of Professional Practice - Finance; Founding Director - Center for Women in Business
Company: Rutgers Business School
Session: Business Finance - Owning That P&L; What's Next- Key Takeaways and Action Items
Bio: Lisa Kaplowitz is an Assistant Professor of Professional Practice at Rutgers Business School and earned the Dean's Meritorious Teaching Award in 2018. She teaches corporate finance, focusing on applying the concepts to decisions typically encountered in corporations and investment banking.  Lisa also provides career coaching and serves as faculty advisor for Women in Business and the Finance Alumni Network. In 2020, Lisa Co-founded and now serves as Director of the Rutgers Business School Center for Women in Business (CWIB). CWIB works to create a thought leadership loop between industry and academia, with the mission of removing barriers and empowering women with confidence and expertise to enter and succeed in a continuously evolving workforce.
Lisa began her career as an investment banker and later transitioned to the company side, where she served as the Treasurer of Bed Bath & Beyond, and subsequently, as CFO of various private equity-backed start-ups.  Lisa later created Kaplowitz Advisory Group, LLC to help companies use finance to guide corporate strategy and decision making.
Lisa also serves on the Board of PowerPlay NYC, a non-profit that uses sports to advance the lives of underserved girls, helping them grow emotionally, socially and academically stronger. Lisa earned a B.A. in Economics and International Relations from Brown University and an MBA from Northwestern's Kellogg School of Management. While at Brown, she was captain of the Women's Gymnastics team, and was inducted in the Brown Athletics Hall of Fame in 2018. 
Lisa resides in New Jersey with her husband and 2 sons and enjoys traveling, skiing and anything active.
---

Desiree' Kinney
Position: Private Client Investment Associate, Wealth Management  
Company: JPMorgan Chase
Session: Identifying your Vision, Values, and Purpose
Bio: Desiree' Kinney has 10 years of experience in business and financial services specializing in marketing, business development, and operations. She serves on the board of the National Association of Professional Women and supports Women in Insurance and Financial Services. Desiree' is a Private Client Investment Associate with JP Morgan Chase where she diligently services clients with their wealth management and portfolio needs. She has previously served as a Private Client Officer, Relationship Officer, and Small Business Specialist.
Desiree' also manages a marketing consulting start-up serving small business owners. As part of her efforts to give back, Desiree' is a Special Committee Member of Savvy Ladies and a Career Panelist for Rutgers. Desiree' has a passion for giving back to the community, serving the board of one of the largest Business Resource Groups at JP Morgan Chase in addition to actively being a part of their Culture Council. Desiree's media features include SEI Investments "Why Your Firm Needs a Full-Time Marketing Professional", "From Rutgers to Wall Street" on NJ Money Help and a feature on Investment News. Desiree' is also a regular co-host on Brooklyn Savvy TV and Princeton TV.
Desiree' earned a B.S. in marketing from Rutgers Business School.
Desiree' enjoys cooking and baking for her family, loves nothing better than singing and songwriting on weekends, and never misses a new dance routine at her local cultural center. She has a passion for making people smile and discovering the best version of themselves.
---

Madison Kraus
Position: Principal, Artificial Intelligence, Data & Analytics Practice
Company: Heidrick & Struggles
Session: Women in the Continuously Evolving Workplace
Bio: Madison Kraus is a principal in Heidrick & Struggles' New York office. She co-leads the firm's Artificial Intelligence, Data & Analytics Practice.
Madison focuses on leadership work in analytics, data science, artificial intelligence, and machine learning across industries as well as quantitative roles within financial services. Her broader portfolio of search work includes leadership roles in investments, financial technology, and capital markets.
Before joining Heidrick & Struggles, Madison was with a boutique search firm serving asset managers, hedge funds, private equity firms, and investment banks.
Education: Madison earned her bachelor's degree in psychology and crime & justice with the highest honors from the University of Michigan.
---

Terri Kurtzberg
Position: Associate Professor- Management and Global Business
Company: Rutgers Business School
Session: Persuasion and Influence: Getting People to Want to Work with You
Bio: Terri R. Kurtzberg is an Associate Professor of Management and Global Business at Rutgers Business School. Her areas of expertise include negotiation strategies and tactics, electronic communication and distraction, virtual teams, and organizational creativity.
Dr. Kurtzberg's research has been quoted in numerous media outlets such as The New York Times, Fortune Magazine, CNN.com and on the BBC World Service and CBS Radio. She is the recipient of multiple teaching and research awards, including Rutgers University's most prestigious teaching honor, the Warren I. Susman Award for Excellence in Teaching.
She is the author of Virtual Teams: Mastering Communication and Collaboration in the Digital Age and is the co-author of each The Essentials of Job Negotiations: Proven Strategies for Getting What You Want (with Charles Naquin), Distracted: Staying Connected without Losing Focus (with Jennifer Gibbs), and Negotiating at Home: Essential Steps for Reaching Agreement with Your Kids (with Mary Kern). Other published work appears in journals such as Organizational Behavior and Human Decision Processes, Journal of Applied Psychology, Group Dynamics, and Social Justice Research.
Terri earned a B.A. in Psychology and an M.A. in Education from the University of Chicago and a Ph.D. from Northwestern's Kellogg School of Management.
---

Spring Lacy
Position: VP, Learning and Assessment, Future of Work
Company: Prudential Financial
Session: Women in the Continuously Evolving Workplace
Bio: Spring Lacy is VP, Learning & Assessment and Lead for the Prudential Skills @ccelerator. As a part of the Future of Work Capabilities team, she is responsible for leading a culture of continuous learning and development to prepare employees for the changing demands of the business.  Prior to this role Spring was VP, Learning & Development for Prudential's Global Finance Community where she oversaw learning, early talent development and engagement efforts. Spring joined Prudential in 2013 as VP, Corporate & Community Engagement. In this role, she led team responsible for identifying opportunities and driving programs and projects that address critical social needs while meeting business objectives. Spring provided leadership for signature company programs including The Spirit of Community and Prudential CARES.
Prior to her arrival at Prudential, Spring served as the Vice President of Employee Engagement & Volunteerism for JPMorgan Chase. In that role, she developed employee engagement opportunities in local markets around the world, provided consultancy to over 70 volunteer leadership groups and trained over 1,000 global coordinators. Her accomplishments include developing and launching a successful coaching and mentoring program for volunteer leaders to help develop their leadership and professional skills, and designing and implementing new technology responsible for the disbursement of over 5,000 grants totaling over $3.5 million dollars annually. She also managed the firm's employee giving campaign and the volunteer grant and matching gift programs.
Spring has experience in the government and nonprofit sectors having served as a Special Assistant at the Election Assistance Commission in Washington, DC and as the Director of Strategic Community Initiatives for Central Jersey Community Development Corporation. She also has a wealth of experience in human resources having served in various roles at NBC, Anderson Consulting and Merrill Lynch.
Spring earned a Bachelor of Arts degree from Spelman College and a Master of Public Administration degree from New York University's Wagner Graduate School of Public Administration. She serves the community as Vice Chair of Lead NJ and as a member of the board of the Taproot Foundation.
---

Karen Lemon
Position: Vice President and General Manager 
Company: AT&T
Session: What's Next for Employee/ Business Resource Groups
Bio: Throughout her career Karen Lemon has held leadership positions in customer service, operations, and sales. She is currently a leader in AT&T's System Integrator organization. In this position she owns the sales, technical leadership, and service for large multinational accounts. She owns P&L responsibility for and leads an organization which enables digital transformation.
At AT&T, Karen has been instrumental in transforming the business and has worked on M&A, business transformation, and challenging how AT&T provides service to its clients. In her current position, she leverages that experience to deliver innovative technologies to improve business performance and user experience while lowering customer's total cost of ownership.
Diversity and Inclusion is one of Karen's passions. She serves on the Board for the Tri-State Diversity Council and Junior Achievement of NJ, as well as being a member of Catalyst's Board of Advisors. Karen works to promote diversity and inclusion in the workplace and community; developing leaders who are educated in and aware of all aspects of diversity and inclusion; and supporting the development of leaders from diverse communities.
Karen holds a Bachelor of Arts degree in Mathematics Education from the University of Cincinnati and a Master of Business Administration from Indiana Wesleyan University. Originally from Cincinnati, Ohio, she currently resides with her family in Princeton, New Jersey.
---

Sandra Lewis
Position: CEO & Personal Energy Strategist
Company: The Living Source
Session: Resilience, Stress and Career-Life Balance
Bio: Dr. Sandra Y. Lewis, author of Life in 4-Part Harmony ~ Get Everything in Your Life to Work with Everything Else in Your Life is a Personal Energy StrategistTM for professional women facing challenges to their well-being and effectiveness. She works with women to transform fatigue, anxiety, and/or overwhelm into energy to protect themselves from burnout, make a purpose-driven impact in their career, and fuel their hearts with joy and passion for their lives. As a clinical psychologist, psychology professor, yoga teacher, and Qigong practitioner with years of clinical experience, she has a unique ability to blend evidence-based strategies and ancient wisdom into a practical formula for sustainable success and fulfillment.
---

Luciana Mascarenhas 
Position: Associate Director, Business and Relationship Management 
Company: Fitch Ratings 
Session: Engaging Male and Female Allies 
Bio: Luciana Mascarenhas is an Associate Director within the business and relationship management team of Fitch Ratings. Luciana is responsible for the Development Banks and Sovereign Issuer outreach, as well as Banker coverage.          
Originally from Brazil, Luciana was transferred to the US five years ago, where she had previously worked with Fitch Ratings covering Fund & Asset Managers and Non-Financial Companies. She comes from previous experience at Deutsche Bank and Citibank.
Ms. Mascarenhas holds a bachelor's degree in Economics from Mackenzie University, in Sao Paulo, Brazil and is soon to graduate the Executive MBA program from Rutgers University. She is fluent in Portuguese and Spanish, aside from English.
---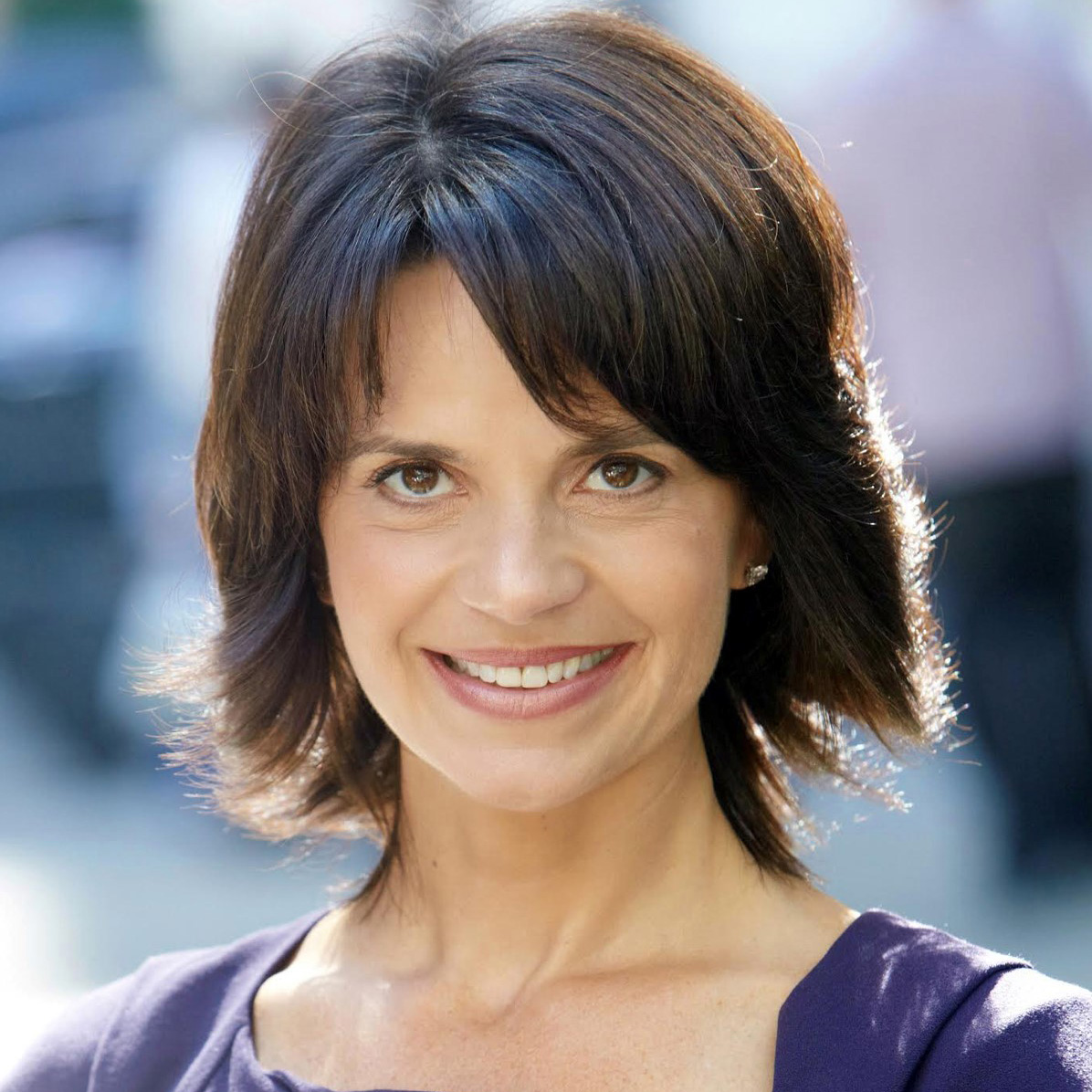 Lisa McCarthy
Position: CEO & Founder
Company: Fast Forward Group
Session: VIP Lunch, New Story Workshop
Bio: Lisa McCarthy spent 25 years at prominent media companies Univision, Viacom, and CBS leading sales organizations responsible for billions in revenue. Recognized as a people-first leader and change agent with significant commercial impact, Lisa was named a "Woman to Watch" by Advertising Age and Crain's New York "Business 40 Under 40." As a senior executive and mother of three, Lisa experienced first hand the onslaught of today's workplace: aggressive targets, back-to-back meetings, frequent travel, non-stop emails. The result? Short term thinking, being reactive and playing it safe. Feeling like a passenger instead of a driver. De-prioritizing personal commitments, thinking "this is what it takes to be successful".
Lisa knew it could be different. In 2010, she started designing workshops for her team to thrive professionally and personally amidst the demands of the modern workplace. The feedback across the business was so positive that in 2012 she took an exciting and uncomfortable leap. She partnered with her childhood best friend, Wendy Leshgold - an executive coach and former advertising executive - to launch a business focused on creating a new kind of workplace: one where professional and personal success go hand in hand. The program they developed gets people to challenge limiting beliefs, think big and be intentional in their work and life. Today, The Fast Forward Group partners with innovative companies of all sizes to provide training and coaching that drives growth and engagement. Clients include Facebook, Google, JP Morgan Chase, NBCU, Disney, Visa, Nike, Aon and YPO. 
Lisa is an in-demand public speaker. Audiences say her Declare a Bold Vision and Choose a New Story sessions are provocative, life-changing experiences. Known for her relatability, authenticity, and candor - clients count on her to leave people inspired and in action.
Lisa received her BA from Georgetown University. She lives an "overly fulfilled" life in Port Washington, NY with her husband and three children.
---

Liz McCormick
Position: Reporter, Fixed Income and Foreign Exchange
Company: Bloomberg
Session: Gender Diversity Increases the Bottom Line
Bio: Liz Capo McCormick is a Senior Reporter at Bloomberg News, where she has covered debt and currency markets for over a decade. Her expertise is mostly keenly centered on the structural dynamics and pricing of the U.S. Treasury market and how the Federal Reserve's monetary policy affects government debt yields. Her work delves frequently into esoteric topics, from derivatives to the shadow banking sector, and unpacks them in a way that all readers can understand. Her stories have been featured on Bloomberg's terminal and website as well as in Businessweek and Bloomberg Markets Magazine.
Before moving over to media, Liz spent the first part of her career working on Wall Street as a strategist. That tenure began with work on the futures and options trading desk of a large brokerage firm. She later spent years at a boutique fixed-income research group advising clients on rates, options, currencies, and economic trends. Liz has taught finance courses at the college level as well as mathematics to high school students. She holds a B.A. in Physics from Rutgers University and an MBA from Rutgers Business School.
---

Sheila McGrath
Position: Senior Managing Director
Company: Evercore Partners
Session: Career Pivots –  Why? Why Not? Lessons Learned
Bio: Sheila McGrath is a Senior Managing Director at Evercore ISI covering equity REITs and real estate operating companies. Prior to joining Evercore, Ms. McGrath was Sector Head for REIT research at Keefe, Bruyette & Woods where she was a member of the Research Review Committee and the Leadership Committee for the firm. Ms. McGrath has covered the REITs for over 20 years, at various additional firms including Smith Barney, UBS, and Dresdner Kleinwort. In addition to covering US REITs at Evercore, Sheila McGrath covers the Mexican FIBRAs– publicly traded property companies similar to REITs that are based in Mexico.
Sheila is currently an active member of NAREIT with roles on the Real Estate Investment Advisory Council (REIAC) and the Steering Committee for The Dividends Through Diversity Initiative. Sheila is also a Founding Board Member of the Rutgers Business School Center for Women in Business. In addition, Sheila is an associate member of a  variety of industry organizations including the International Council of Shopping  Centers (ICSC) and the Urban  Land  Institute(ULI).
Prior to equity research, Sheila was  Assistant Vice President in the real estate advisory and valuation group at CB Commercial–valuing various commercial real estate properties across most property sectors. Sheila obtained the MAI Designation (Member of Appraisal Institute) while at CB Commercial. Sheila received her B.A. in Economics from Lafayette College and her M.B.A. in Finance from Rutgers Business School.
---

Michele Meyer-Shipp
Position: Principal; Chief Diversity & Inclusion Officer
Company: KPMG
Session: The State of the State - Women in Leadership
Bio: Michele C. Meyer-Shipp joined KPMG LLP as Principal and Chief Diversity & Inclusion Officer in  August 2018. In this role, she leads the National Inclusion and Diversity (I&D) team and oversees its strategy and objectives, including supporting the recruitment, retention, and development of a  diverse workforce; inspiring broad perspectives and innovative client solutions; and fostering an inclusive and accessible culture. Michele works closely with KPMG's leadership teams to advance its inclusive and diverse culture, which has earned the firm recognition as a top workplace by FORTUNE magazine, DiversityInc, Working Mother, and The Human Rights Campaign.
Michele most recently served as Chief Diversity and Inclusion Officer at the law firm of Akin Gump Strauss Hauer & Feld LLP.  In this role, she was responsible for developing and promoting all diversity management practices across the firm, Prior to that, Michele was employed by Prudential Financial Inc., where she served as Employment Counsel from 2010 to 2012, and then as Vice President and Chief Diversity Officer from 2012 through 2017. In the latter role, Michele was responsible for leading and supporting all diversity and inclusion efforts for the company, and for ensuring ongoing compliance with equal employment opportunity laws. During her tenure, the organization was consistently recognized by DiversityInc as among the "Top 50 Companies for Diversity," including multiple appearances in the top 10.
Prior to her employment at Prudential, Michele worked in the public sector as General Counsel of the Waterfront Commission of New York Harbor, and as Director of the New Jersey Division of Equal Employment Opportunity and Affirmative Action. Michele also worked at Merrill Lynch as Employment Counsel and then as Northeast Regional Diversity Lead in the global wealth management business. She started her career in private practice as an employment litigator after serving as a law clerk for the New Jersey Supreme Court.
Some of Michele's board leadership and external engagement include but are not limited to the Multicultural Women's Advisory Board, Working Mother Media; the Advisory Board of the National Organization on Disability; and the Student Affairs Executive Advisory Council of Rutgers University-New Brunswick. Michele has also been recognized by Black Enterprise as a "Top Executive in Corporate Diversity" for four consecutive years as well as being named among the "Diverse Attorneys of the Year" by New Jersey Law Journal, among many other recognitions and accomplishments.
Michele earned a B.S. in Criminal Justice from Rutgers University and a J.D. from Seton Hall University School of Law.
---

TJ Niranjan
Position: Chief Operating Officer
Company: Evercore - Restructuring Group 
Session: Career Pivots – Why? Why Not? Lessons Learned
Bio: TJ is currently the Chief Operating Officer of Evercore's Restructuring group, helping to run a team of 45+ individuals across the U.S. She directly oversees recruiting, training and professional development. TJ also oversees group operations employing business strategies and new technologies to achieve employee productivity and process improvements specific to restructuring and bankruptcy. Involved with business development, TJ creates and maintains networking opportunities among law firms, hedge funds and consulting firms to help drive new business.
Prior to her move into Restructuring, TJ joined Evercore's Capital Markets group in July 2011, and was instrumental in the group's formation and growth having joined as the third member of the team. Focused on executing both public and private capital raise transactions on behalf of corporate clients and sponsors across all sectors, she spends a majority of her time working with real estate, industrial, media and consumer companies. TJ led Evercore's Corporate Share Repurchase and At-The-Market (ATM) platforms working closely with management teams on capital planning and allocation.
Prior to Evercore, TJ worked in Equity Capital Markets at Bank of America Merrill Lynch focused on equity origination and execution for technology, media and specialty finance companies. Prior to Bank of America Merrill Lynch, TJ worked in Bank of America's equity research group, focusing on the specialty retail sector. 
TJ has a B.S. in Finance from Fordham University. TJ currently lives in Oceanside, Long Island with her husband and two kids, spending her spare time baking and reading.
---

Elvia Novak
Position: Managing Director
Company: Deloitte and Touche LLC
Session: Women in the Continuously Evolving Workplace
Bio: Elvia is a Managing Director in Deloitte Risk and Financial Advisory and has over twenty-five years of experience with twenty-two years focused on ERP and internal controls for implementations, audits, and assessments in the Life & Health Sciences, Manufacturing, and Consumer products industries. In addition, Elvia's industry experience includes the areas of procurement, planning, manufacturing, and supply chain management. Elvia is fluent in Spanish.
Elvia earned a B.A. and an MBA from the University of Connecticut.
---

YoungMi Park
Position: Adjunct Professor
Company: Rutgers University
Session: Identifying your Vision, Values, and Purpose
Bio: Born overseas and raised in the US, YoungMi Park has a strategic marketing and management career that spans three continents, North America, Europe, and Asia, and diverse industries, including consumer businesses, education, government, advertising, media, and technology.
YoungMi's background in marketing and general management includes leadership positions with companies such as American Express, where she helped develop and market new credit products; Burger King, where she helped clean up and restore growth in Asia, most notably Korea and Taiwan; and Levi Strauss, where she turned around an overseas business unit and introduced new business practices that helped strengthen the organization and revive the brand in local markets. She was recognized by the government of Korea and received four industry honors for her achievements in business and marketing.
In education, her primary focus has been on education reform, innovation, and supplementary education.  She has served as Chief Marketing and Enrollment Officer at Nations Academy and SVP of Strategy at Global Partnership Schools, two global education reform startups; VP of International Planning and Strategy at Sesame Workshop, the creators of Sesame Street; and founding Board Member of Inwood Academy for Leadership, an award-winning charter school in Manhattan.  She has also worked on consulting and special projects for schools, government agencies, start-ups, and Buddhist leaders seeking to transform the educational landscape.
Currently, YoungMi is collaborating with startups and colleagues on special projects related to mindset, learning, leadership, and the future of work. She also speaks on these topics and teaches classes in leadership, management, and communications at Rutgers Business School and Columbia University. Additionally, she serves on the Board of the American Marketing Association New York and the Advisory Board of CrowdSmart.io.
YoungMi earned a B.A. in English from Cornell University and an MBA from Northwestern's Kellogg School of Management.
---

Sharon Patterson
Position: SOX Compliance Manager
Company: B&G Foods
Session: Persuasion and Influence: How to Get People to Want to Work With You
Bio: Sharon Patterson is a SOX Compliance Manager at B&G Foods, Inc., a publicly-traded food manufacturing company with more than 50 well-known brands sold throughout the US and Canada. Sharon has over fifteen years of experience in audits of financial statements and internal controls over financial reporting, with responsibility for accurate and complete compliance reporting to the SEC. As a subject matter expert, Sharon's background has led her to work for several high-profile companies and industries throughout her career, including Time Inc., Verizon, and PwC.
She received her Bachelor of Science in Accountancy from Rutgers University. As an undergraduate student, Sharon was involved with the National Association of Black Accountants (NABA) and one of the original organizers of the annual "Etiquette Dinner" on the Rutgers-Newark campus. Sharon currently resides in West Orange, NJ with her husband and two children.
---

Sangeeta Rao
Position: Assistant Dean- Student Development
Company: Rutgers Business School
Session: What's Next for Employee/ Business Resource Groups?
Bio: Dr. Sangeeta Rao is Assistant Dean for Mentoring Programs at Rutgers Business School and Co-Founder of the Rutgers Business School Center for Women in Business.  In her current role, Sangeeta has expanded the Women BUILD (Business Undergraduates in Leadership Development) program and introduced new programs, including Helpful-Executives-in-Reach (HEIR) and the Team UP Undergraduate and MBA mentoring programs. These programs pair hundreds of students each year with working professionals in mentoring relationships.
Sangeeta has aided several institutions in designing and developing new mentoring programs, including as far as in Hanoi, Vietnam, where she helped launch a mentoring program for women Public Service officials as part of a United Nations Development Program initiative. She has taught at Pace University and UMass, Amherst, and led student engagement programs at Pace University and Mount Holyoke College. She earned a Ph.D. in Communication Studies from the University of Massachusetts, Amherst. In her spare time, she mentors refugees being resettled in the United States through the International Rescue Committee (IRC).
---

Elena Richards
Position: Minority Initiatives and Talent Management Leader, Office of Diversity
Company: PWC
Session: Diversity, Inclusion & Intersectionality
Bio: Elena Richards is the U.S. Minority Initiatives and Talent Management Leader for the Office of Diversity at PricewaterhouseCoopers LLP. A thought leader on diversity and inclusion (D&I) strategies, she is responsible for the firm's multicultural initiatives designed to retain, develop and advance diverse professionals. Elena is also responsible for PwC's Diamond program, a coaching and advocacy program for high-potential minority senior managers and directors.
Since joining PwC, Elena has served in a variety of Human Capital roles and spearheaded the firm's signature Vanguard program, a year-long leadership development program for the firm's Black/African American new hires. She is currently responsible for leading the Firm's efforts around unconscious bias education and worked with Mahzarin Banaji from Harvard University to launch the Outsmarting Human Minds project. The hope of this project is that by knowing the science, we can take steps to recognize and even conquer our blindspots and ultimately improve the decisions we make in life and at work.
Prior to joining the firm, Elena worked for Inroads, where she led Talent Acquisition for their Northern New Jersey affiliate. She was responsible for placing talented minority interns in organizations like PwC and converting them to full-time hires.
Externally, Elena is a member of the Society of Human Resource Management (SHRM) and NAAHR (National Association of African Americans in Human Resources). She also sits on Working Mother Media's Advisory Board for Multicultural Women, which focuses on deepening the conversation around race and gender in the workplace. Most recently, Elena was appointed to the American Institute of Certified Public Accountants' (AICPA) National Commission on Diversity and Inclusion.
Elena earned a B.S. in Criminal Justice from SUNY Albany.
---

Pooja Songar
Position: Business Development Strategy and M&A Leader
Company: Hewlett Packard Enterprise
Session: Engaging Male and Female Allies
Bio: Pooja is a Strategy and M&A leader for Hewlett Packard Enterprise, a global edge-to-cloud Platform-as-a-Service company that helps organizations accelerate outcomes by unlocking value from all of their data, everywhere.
Pooja brings over 14 years of experience in Corporate Strategy and Management Consulting across B2B/B2C technology (hardware, software, and services) and retail (e-commerce) industries. In her current role, she develops strategic plans, implements, and executes sustainable comparative advantage strategies that maximize the top/bottom-line growth. She has executed over $1.5B of M&A transactions and protecting $8.7M install base business across 29 global customers during M&A integration (within 90 days post-merger).
With both start-up and global enterprise experience, she brings a unique blend of an entrepreneurial mindset and corporate experience with a deep passion for technology, business, and people. She is a firm believer and practitioner of the 'great leaders don't do it alone.' She takes pride in being a change agent and leader, and brings a depth and breadth of experience in leading and inspiring large matrix, high-performance cross-functional, and multicultural teams in a virtual and global setting
Pooja earned a B.E. in Computer Science from RGPV India, an MS in Knowledge Management from Kent State University, Ohio, and is currently pursuing an MBA in Finance from Rutgers Business School.
---

Phyllis Tsai
Position: Finance Operations Specialist
Company: BCG Securities
Session: Diversity, Inclusion, and Intersectionality
Bio: Phyllis Tsai has over 25 years of experience in finance and accounting. Before joining BCG Securities as a Financial Operations Specialist in August 2019, she spent 14 years at WithumSmith+Brown, moving up the ranks and experiencing roles within public accounting from staff-level to upper management. She is a double Rutgers Business School alumnae having completed her undergraduate degree in Accounting in 1994 and returning to Rutgers to complete her MBA degree with a concentration in Finance and Supply Chain Management in 2003.
Her experience within public accounting and the private sector, as well as within varying roles in each, allows her to provide a unique perspective for the diversity and inclusion efforts she experienced as an Asian female professional working for large corporations. In her spare time, Phyllis sits on the board for and contributes to non-for-profit organizations, having been the treasurer of the board for Chesterfield Public Education Fund for 3 years and the chairperson of the Supervisor Committee for FC Federal Credit Union for 5 years. She is currently the Treasurer of the Board for Trenton Music Maker.
---

Candice Tse
Position: Managing Director
Company: Goldman Sachs
Session: Empower the Female Investor
Bio: Candice is the US head of Market Strategy within the Strategic Advisory Solutions team in Goldman Sachs Asset Management (GSAM). She focuses on global capital market research, macroeconomic strategy and client engagement. In addition, Candice developed GSAM's EMPOWER the Investor framework, which guides female, millennial and LGBT investors toward greater financial success. Candice serves as co-head of the Asian Professionals Network within the Consumer and Investment Management Division.
Previously, she held positions in GSAM Fundamental Equity Product Management, Institutional Sales, and Portfolio Administration. Candice joined Goldman Sachs as an analyst in 1998 and was named managing director in 2019.
Candice is a Founding Board Member of the Rutgers Business School's Center for Women in Business and is an associate board member for Junior Achievement of New York. In 2019, she was named Junior Achievement's Renaissance Woman of the Year.
Candice earned a BS in Marketing, magna cum laude, from Rutgers University and an MBA in Finance and Management from Columbia Business School.
---

Veronica Velazquez
Position: Global Inclusion & Diversity Lead
Company: Expedia Group
Session: Gender Diversity Increase the Bottom Line
Veronica Velazquez articulates her purpose as, "Empowering the voices of those on the sideline to come together on the field as one team." This comes to life in both her professional and personal worlds, whether it is through her work in the inclusion & diversity space, volunteering in underserved communities, or playing on the basketball court.
Before joining the Expedia Group Diversity & Inclusion team, Veronica spent the last 5 years of her career at Unilever, rotating through different Sales and Marketing roles before becoming the Diversity & Inclusion Lead and pushing the team to attain global recognition. Her background in marketing, including a B.S. in Marketing from Rutgers Business School, combined with her family's Hispanic ancestry and growing up around diverse communities has motivated her to pursue inclusion in the corporate world.
Veronica joined Expedia Group in 2019 as the Global Inclusion Lead with a heightened focus on external audiences and brand. Her team's purpose is to bring the world within reach, reflecting the diverse backgrounds of our employees, travel partners, consumers/travelers, and communities. Her line of work involves empowering partners to have a larger business impact through building more inclusive workplaces and products, developing diverse talent, driving external benchmarking and best practice sharing of our inclusion efforts, and leading Inclusion communications and education across and outside of Expedia Group. 
Veronica lives in Jersey City and works in Manhattan. Outside of work, she mentors Rutgers undergrad students, enjoys spending her time volunteering with children, travels with her boyfriend, and loves dance cardio.
---

Barbara Weber
Position: Principal
Company: Petasus LLC
Session: Career Pivots – Why? Why Not? Lessons Learned
Bio: Barbara E. Weber is the principal of Petasus, an organization development firm supporting consumer goods, pharmaceutical, and financial services corporations. She formed Petasus after completing roles as VP and global account manager for boutique consulting firms, as well as leadership in major financial services organizations. Barbara's clients have included women in CEO, Chief Digital Privacy Officer, EVP HR, SVP M&A, and Global General Counsel roles as well as those preparing for senior executive positions. Her engagements entail travel within the US, Europe, the UAE and South Africa.
Barbara is both a Certified Process Master and Certified Master Coach and has completed Presence-Based Coaching, Polarity Management, Immunity to-Change facilitation, Experiential Neuroplasticity, and other development curricula. Barbara also established, directed, and subsequently sold a private medical practice that was known for providing outstanding customer service from inquiry through completed treatment and billing cycles. She has served on the advisory board for a direct sales organization and the board of directors of a non-profit organization that established and maintains two schools for impoverished girls in Nepal.
She graduated with the second class of women admitted to Rutgers College and completed her MBA at the Rutgers Graduate School of Management (now Rutgers Business School).
---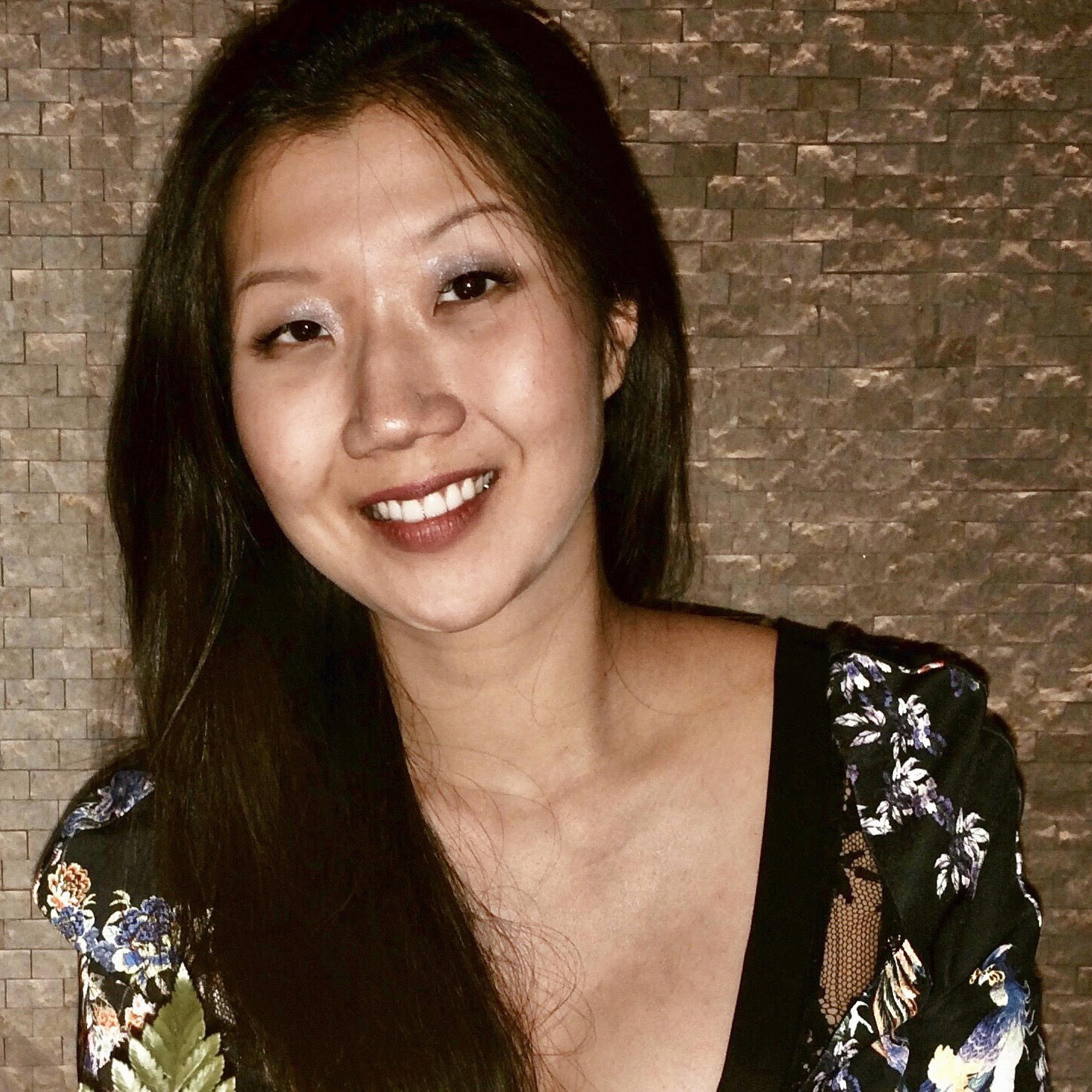 Soobin Yoo
Position: Director of Marketing
Company: Christofferson, Robb & Co. Bond Opportunity Trading Fund
Session: Resilience, Stress and Career-Life Balance
Bio: Soobin Yoo is the Director of Marketing for CRC Bond Opportunity Trading Fund. Before joining Christofferson, Robb & Co (CRC) in 2018, Soobin was head of marketing at Hinoki Capital Management (2015-2018), a U.S. long/short equity fund, and Sierra Global Management (2004-2015), a European long/short equity fund.
Soobin graduated from Rutgers Business School in New Brunswick with Honors, earning her B.S. in Finance (2004). She also held principal cellist positions in various orchestras, winning competitions where she had the opportunity to perform at Carnegie Hall. Soobin is the founder of AAAIP (Asian Association of Alternative Investment Professionals) and actively involved with 100 Women in Finance (100WF) as a committee member for their EastCoast FundWomen Conference.
---

Minué

Yoshida
Position: President
Company: Yoshida Consulting
Session: Gender Diversity Increases the Bottom Line
Bio: Born and raised in Mexico City to a Mexican mother and Japanese father. Fluent in English, Spanish and Portuguese, and some French and Japanese. She holds degrees in Business Education Pedagogy, and Mastery in Leadership Competencies. Additionally, she earned several certifications ranging from Training and Public Speaking to Financial and Leadership Skills from The American College.
Has over 27 years of experience in training, sales, marketing, and communications. Has worked with Fortune 100 companies in United States, Mexico, Brazil, Argentina and Puerto Rico growing their profitability, increasing their social impact and enchanting their customers, through Leadership Programs, Talent Development, Multicultural and Multi-generational Inclusion Workshops.
Minué has been a featured speaker on the Media, several online and Conferences across the Nation, LATINATalks and international magazines. She has been active in supporting Latino Advancement, Asian Network, Black and LGTB groups as well as Women's Empowerment projects, Cultural Initiatives, and Non-Profit organizations.
She has launched diverse Leadership Programs for many Employee Resource Groups at renowned corporations' Diversity and Inclusion Departments, prestigious Universities in the USA and Mexico, and participated as Speaker for Today's Inspired Latina book launch in Paris and Amsterdam.
She is currently running a program called "The Confident Public Speaker" in New York and New Jersey. And will soon make her dreams come true by creating "The Confident Speaker Academy", including how to leverage technology and increase the efficiency of the current multi-generational workforce. Through her coaching and consulting services she helps individuals and groups be more productive, creative, proud and very brave.