Rutgers Institute for Corporate Social Innovation
Through its research, teaching, and outreach activities, the Rutgers Institute for Corporate Social Innovation (RICSI) enables current and future business leaders to integrate corporations' full range of assets and capabilities within innovative business models to achieve positive societal impact while advancing the success and sustainability of the corporations.
Business and business education have key roles to play in building a healthier and more sustainable society. Corporations hold vast resources and wield great influence. If those who lead these powerful organizations possess the knowledge and drive to do so, corporations can use their strengths to develop and implement innovative methods that improve workplaces, communities, and society at large. There is a critical need for more corporations to understand their key role within a healthy and sustainable society, and for more business leaders with the experiences, perspectives, and skills to enable more corporations to fulfill this role. RICSI aims to fill this gap.
Founder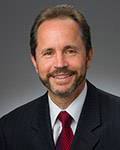 RICSI founder and RBS alumnus Gary M. Cohen has extensive experience working across the private, public, and nonprofit sectors to achieve positive business and societal impact. Mr. Cohen is the Executive Vice President, Global Health, for Becton Dickinson, one of the world's largest medical technology companies. He also serves as President and Board Director of the BD Foundation, Board Director of the Perrigo Company, CDC Foundation and UNICEF USA, Board Co-Chair of GBCHealth, and Board Chair and Founder of Together for Girls. Mr. Cohen previously served on the UN Commission on Life Saving Commodities for Women and Children and is a member of the UN Secretary General's Network of Engaged Men Leaders. Mr. Cohen has served on the Rutgers University Board of Trustees and on the Board of Advisors for Rutgers Business School, and was named a distinguished alumnus by the Rutgers Graduate School of Management in 2005, as well as a Rutgers 250 Fellow in 2017.
Leadership
Executive Director
Michael L. Barnett serves as Interim Executive Director.
Associate Director for Research & Teaching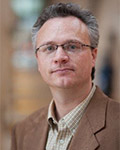 Michael L. Barnett, Professor of Management & Global Business at RBS, serves as RICSI's Associate Director for Research & Teaching. In this role, Prof. Barnett will develop a portfolio of courses related to corporate social innovation for students across RBS's undergraduate and graduate degree programs, and seek to infuse corporate social innovation throughout the curriculum. In addition, Prof. Barnett will organize academic conferences and develop scholarly networks that advance research on corporate social innovation.
Prof. Barnett is an expert on the business case for corporate social responsibility. He has won numerous awards for both his scholarship and teaching. He is Incoming Editor-in-Chief of the scholarly journal, Business & Society. He currently serves as Distinguished Visiting Professor in the Social Innovations Group at EGADE Business School at Technologico de Monterrey (Mexico), International Research Fellow of the Oxford University Centre for Corporate Reputation, Fellow of the Institute for Ethical Leadership at RBS, and Fellow of the Rutgers Leadership Academy. He has previously served as Fellow of the American Council on Education, Chair of the Social Issues in Management Division of the Academy of Management, Vice Dean for Academic Programs at RBS, Academic Area Head at Said Business School at Oxford, Research Director of the Oxford University Centre for Corporate Reputation, and Research Fellow of the Patel Center for Global Solutions at the University of South Florida.
Associate Director for Executive Education & Outreach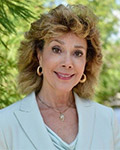 Jeana Wirtenberg, Associate Professor of Professional Practice in the Department of Management & Global Business at RBS, serves as RICSI's Associate Director for Executive Education & Outreach.  In this role, Prof. Wirtenberg will connect the Institute to executive and external audiences by operating RICSI's executive education offerings, certificate programs, and workshop and events.
Prof. Wirtenberg is a former human resources director at AT&T and PSEG, and an expert on transformational culture change who has been active in leading Rutgers' overall sustainability efforts. She co-founded and ran external services and programs for the Institute for Sustainable Enterprise at Fairleigh Dickinson University and leads RBS's initiative to implement the Principles for Responsible Management Education of the UN Global Compact. Prof. Wirtenberg recently published the book, The Sustainable Enterprise Fieldbook: Building New Bridges.