The Challenges We Face
Society faces many serious challenges that threaten our health, mental and financial well-being, and even survival as a species. We need to act. What role can business play in strengthening and sustaining society? The fates of business and society are closely intertwined. Corporate success has sometimes come at the expense of society, but this interdependence has also been positive, leading to great advances in society alongside great advances in commerce. It is indeed possible for corporations to benefit themselves by benefiting society. In order for business to achieve more positive social impact, and to put both business and society on a sustainable footing, company leaders must develop the mindset and tools that enable their organizations to implement innovative business models that create value for their companies by solving pressing social problems.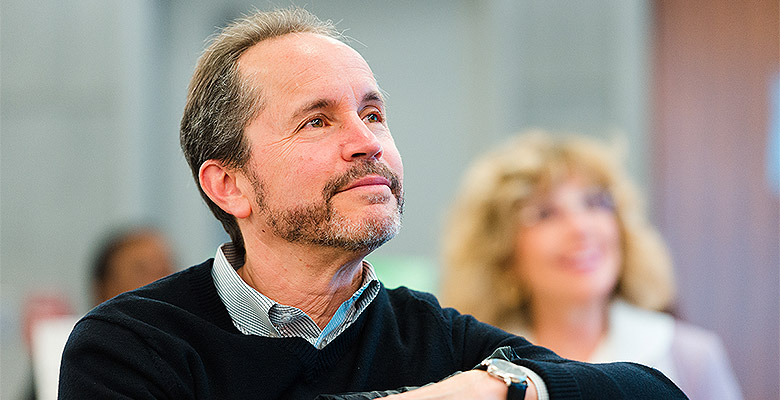 Throughout my career, I've learned that creating positive social impact is not at odds with strong business performance; rather, it is a key enabler to the long-term success and sustainability of companies.

-Gary Cohen, RICSI Founder
What is Corporate Social Innovation?
Corporate social innovation (CSI) integrates a company's full range of capabilities and assets within innovative business models to achieve positive societal impact while advancing the success and sustainability of the enterprise.
Corporations manage their social impact in many ways. Through philanthropy, corporations provide direct donations that help many causes and communities. Through advocacy, corporations have the capacity to shape public policy in ways that can strengthen society. Through corporate social responsibility programs, corporations use their many resources toward the benefit of society. Through shared value creation approaches, firms develop profitable new products and services that address unmet societal needs. CSI integrates the range of established business approaches into a coherent overall strategy designed to achieve maximum social impact through effective and sustainable business practices.
Business and business education have key roles to play in building a stronger, healthier, and more sustainable society. Corporations hold vast resources and wield great influence. If those who lead these powerful organizations possess the knowledge and drive to do so, companies can use their strengths to develop and implement innovative methods that improve workplaces, communities, and society at large, while strengthening the performance of their enterprises. There is a critical need for more corporations to understand how their success can be enhanced through innovative practices that create a stronger, healthier, and more sustainable society, and for more business leaders with the experience, perspective, and skills to lead and act on this knowledge.
The Rutgers Institute for Corporate Social Innovation (RICSI) aims to fill this gap by educating current and new generations of business leaders to integrate social innovation into their business strategies. We are developing leading-edge business school curriculum on social innovation and sustainability and leveraging our multi-disciplinary strengths to link with other schools across Rutgers and beyond. We serve as a center of excellence for research and engagement across academia and industry, both regionally and internationally.
Learn more about RBS initiatives related to the 17 Sustainable Development Goals [PDF]
Attention MBA Students
Enroll Now in Special Topic Fall 2021 Course
Introduction to Corporate Social Innovation
This course provides a foundation to begin to prepare the next generation of business leaders to integrate social innovation, sustainability, and shared value creation into the core of their operations, culture, and intrapreneurial ventures.
QUASI Seminar Series
The Rutgers Institute for Corporate Social Innovation is proud to host the Questions & Unanswers About Social Innovation (QUASI) Seminar Series. Framed as debates, QUASI seminars are designed to help scholars develop richer and more refined research questions about social innovation.
The Rutgers Institute for Corporate Social Innovation (RICSI) is proud to host the Questions & Unanswers About Social Innovation (QUASI) Seminar Series
Past Events
Community Impact
Learn more about the events and case competitions held by the Rutgers Institute for Corporate Social Innovation that focus on community engagement and sustainability to inspire a collective impact.
An Unprecedented Opportunity for Corporate Social Innovation: The Future of Work and COVID-19
Upskill your knowledge
The Rutgers Stackable Business Innovation Program (rSBI) program provides stackable graduate-level classes of your choosing to gain relevant business knowledge and skills.
Corporate Social Innovation Courses
Build on your knowledge and earn a certificate by stacking courses together, becoming a subject matter expert (SME) for your company
Who We Are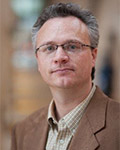 Michael L. Barnett, Professor of Management & Global Business at Rutgers Business School, is RICSI's Academic Director.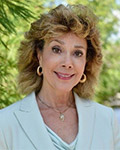 Jeana Wirtenberg, Associate Professor of Professional Practice at Rutgers Business School, is RICSI's Associate Director for Corporate Social Innovation Education.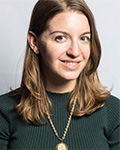 Noa Gafni, Executive Director of the Rutgers Institute for Corporation Social Innovation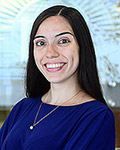 Deborah Flamengo, Administrative Assistant for the Rutgers Institute for Corporate Social Innovation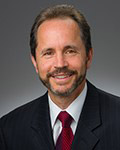 Gary Cohen, Executive Vice President, Global Health, and President of the BD Foundation (Becton, Dickinson and Co.), is RICSI's Founder and a distinguished alumnus of Rutgers Business School.
In the News
Newswise
Sustainability: The Journal of Record
Market Watch
NJBIZ
New Jersey Business
ROI-New Jersey
Find-MBA.com
Newsletters
To learn more about the institute, please view our newsletters.