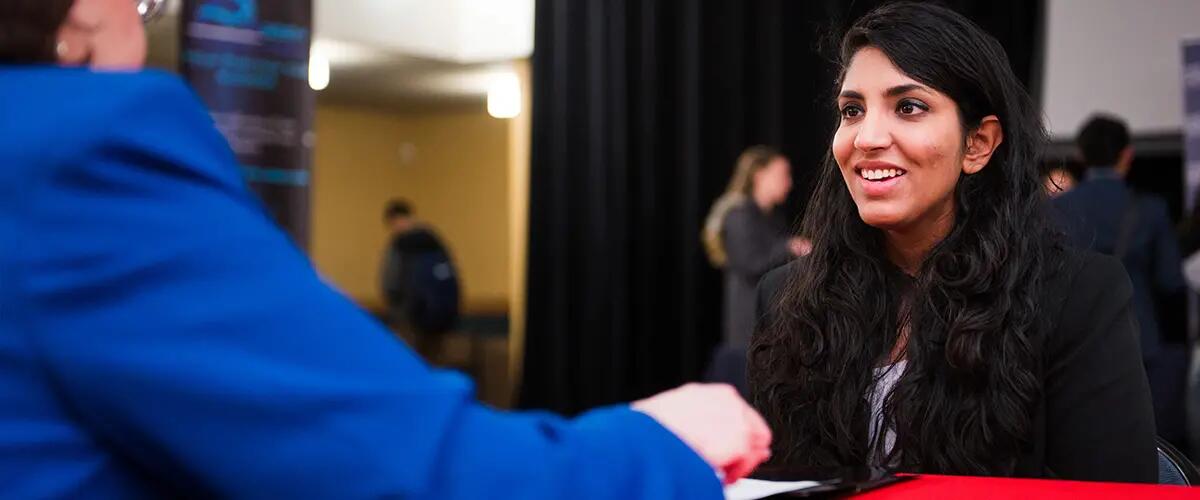 About Rutgers Business School
Revolutionizing curricula, research, teaching and the student experience
VISION: To be a leading global public business school recognized for academic excellence, intellectual innovation, inspirational leadership, and embodying the intrinsic value of diversity, equity, and inclusion.
MISSION: By embracing the diversity of people, minds, and ideas, we create positive change in the world through
Scholarly work that addresses emerging business challenges;
Innovative curricula and pedagogy that prepare future leaders; and
Social impact that makes our local and global communities a better place for all.

Revolutionizing Business Education
Rutgers Business School connects two extraordinary universities—Rutgers University–Newark and Rutgers University–New Brunswick—with mutually reinforcing strategic priorities.
At Rutgers University–Newark, we are leaders in business education keenly attuned to America's and the world's metropolitan future, including vibrant specialized graduate programs that impel growth and create social impact by our strong public, private, and community partnerships.
At Rutgers University–New Brunswick, we play a key role in the big picture of the Rutgers system to prepare New Jersey's talent and to attract future business leaders from emerging markets to our elite AAU campus.
Together, we are the anchor business school of New Jersey and a force to be reckoned with in the national and global arenas.
With a world-class faculty, highly ranked academic programs, strong industry connections, motivated students and a powerful alumni network, Rutgers Business School is revolutionizing business education.
Learn more about how Rutgers Business School is revolutionizing our curriculum, research, teaching and student services through the latest Rutgers Business School Impact Report.
Our Achievements
In the business world, numbers always tell a story. When it comes to business education, it's no different. Our rankings demonstrate our commitment to academic excellence and to our students' success before and after graduation.