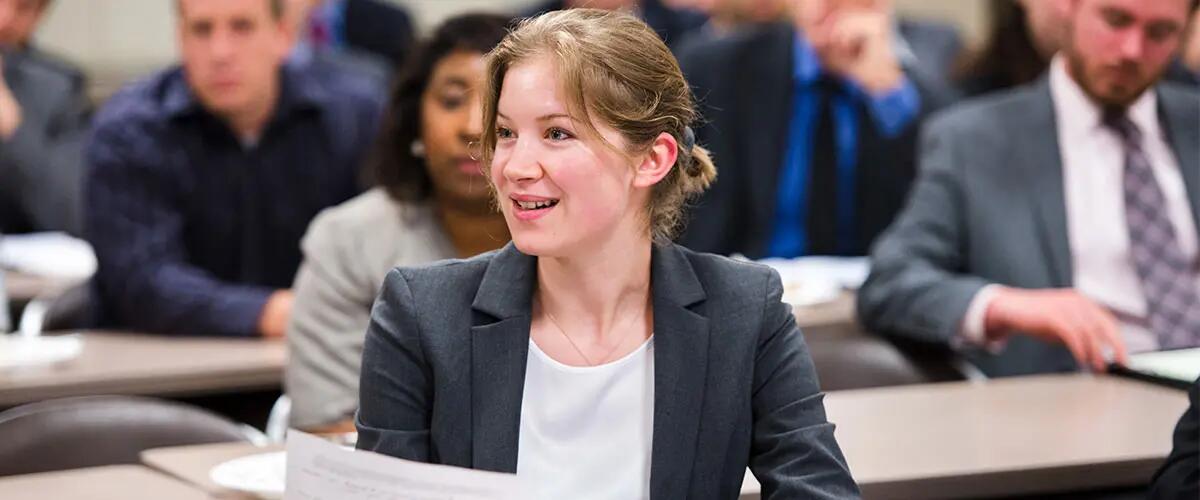 Master of Financial Analysis
A year-long master's toward a CFA
If becoming a Chartered Financial Analyst is one of your career goals, the Master of Financial Analysis program will help you get there.
As a partner school of the CFA Institute, our program objective is to prepare you to successfully take and pass all levels of the Chartered Financial Analyst (CFA) exam. Whether pursuing full-time or part-time study, our courses ensure you are learning the necessary materials to take the exam and begin an exciting career in finance.
Program Highlights
MFinA is a STEM program allowing students up to 36 months of Optional Practical Training
You can complete the program in as little as one year as a full-time student or 20 months part time
Full-time and part-time course of study
CFA exam preparation
Career management and services
Intensive Business English course for international students and non-native English speakers
Our Location
Founded in 1766, Rutgers is the 8th oldest University in the United States and one of nine Colonial Colleges that includes Harvard, Yale, Princeton, and Columbia. When you come to Rutgers, you will benefit from this tradition of academic excellence as well as enjoying our historic campus only 25 miles (41 kilometers) from New York City.
The Rutgers MFinA full-time program is taught at Rutgers Business School's building on the Livingston campus, one of five campuses that make up Rutgers University-New Brunswick, a secure, suburban campus in rural New Jersey. Students interested in the part-time program have the option of taking courses on the Livingston campus, on the Newark campus and any satellite campus locations.
Request Information
Sign up to our mailing list to receive information about the program.

Special Preparation for International Students
CFA exams are given only in English, the worldwide language of business. MFinA is designed to not only prepare students academically, but also to provide a way for students to improve their English proficiency. We do this by requiring some accepted students to take a Summer Intensive Business English (SIBE) program. Following completion of SIBE students should have a broader understanding of the English language making it more likely to perform better in finance classes as well as on the CFA exams.
Instructors from the Chartered Financial Analyst Society of New York (CFASNY) will teach a four day intensive CFA review session at our campus in late May (between spring finals and the early June CFA Level 1 exam). CFASNY is the largest and one of the oldest member societies of the CFA Institute. All instructors are CFA charter holders with years of experience preparing students to take the CFA exams.
Interested in Applying?
Learn more about tuition & fees, application deadlines, graduate admissions events and how to apply to the program by visiting the Admissions page.
Learn More
View this presentation to hear from program director Dan Weaver himself and learn more about the program and details on how it prepares you for the CFA exam.
Student & Alumni Voices
One of the most valuable things to which I was exposed was creating a financial model. I learned about different valuation methods from my courses, but being able to apply them in a real-world setting was a tremendous learning experience.
I came to the U.S. for my master's degree directly after college in China. This program provided me many opportunities to learn skills before entering the real world of my professional career.
Since graduating with my degree, I was quickly promoted to a project manager position within my current company. I am confident that this progression would not have been possible if not for the MFinA program.
Hear directly from alumni of the program about their experiences with the program and the opportunities encountered in their pursuit of a career in the finance industry.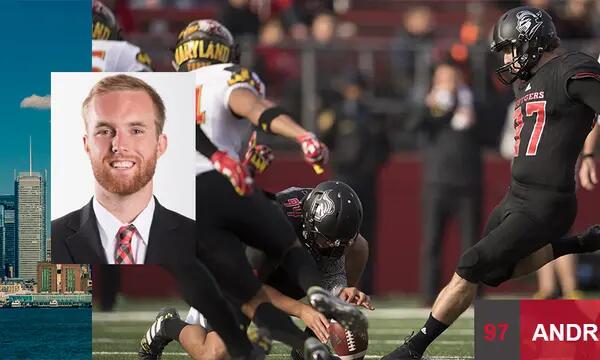 School News
"I've always wanted to work in Manhattan and be out on the east coast." Andrew Harte
Recent employers of our graduates
Explore More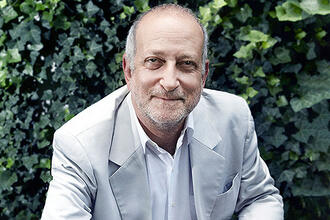 School News
Fri, September 29, 2023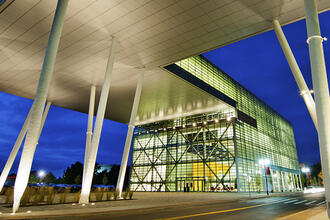 School News
Mon, September 25, 2023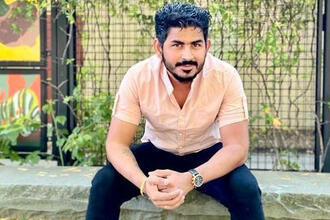 School News
Tue, April 19, 2022