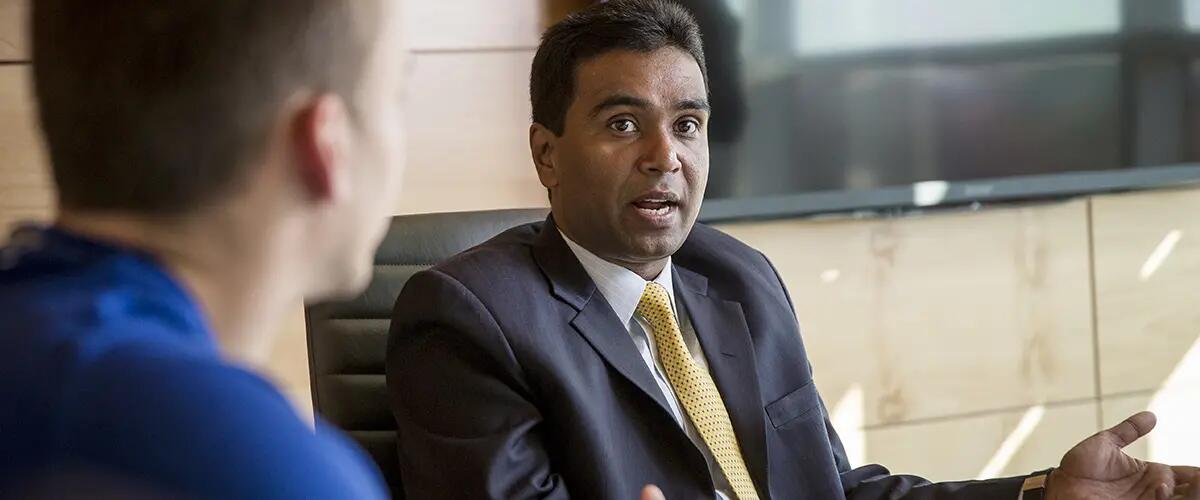 Management & Global Business
The Department of Management & Global Business (MGB) is devoted to improving the leadership and management skills of people and the strategies and management of organizations through teaching and research. The MGB curriculum includes an expansive portfolio of courses in leadership, management, business strategy, international business, business ethics, entrepreneurship, and technology management that prepare future leaders for careers in a wide range of industries and functional areas.
The MGB department faculty is renowned for its world-class research. Interactions with the business community allow the MGB faculty to develop new research ideas, to test the applicability of its research findings to real-world situations, and to acquire data to test theories. The department houses several research and outreach centers which offer unique opportunities for the department to integrate research and service to the business community.
Management & Global Business department faculty members hold prestigious editorial positions. John Cantwell is the Editor-in-Chief of the Journal of International Business Studies. Ted Baker is Associate Editor for the Strategic Entrepreneurship Journal and Field Editor for the Journal of Business Venturing.
Faculty members are thought leaders in the areas of cross-cultural management, managing diversity, technology management and innovation, entrepreneurship, mergers and acquisitions, strategic alliances, multinational management, corporate social responsibility and ethics.
View Management & Global Business Faculty
View Management & Global Business Part Time Lecturers