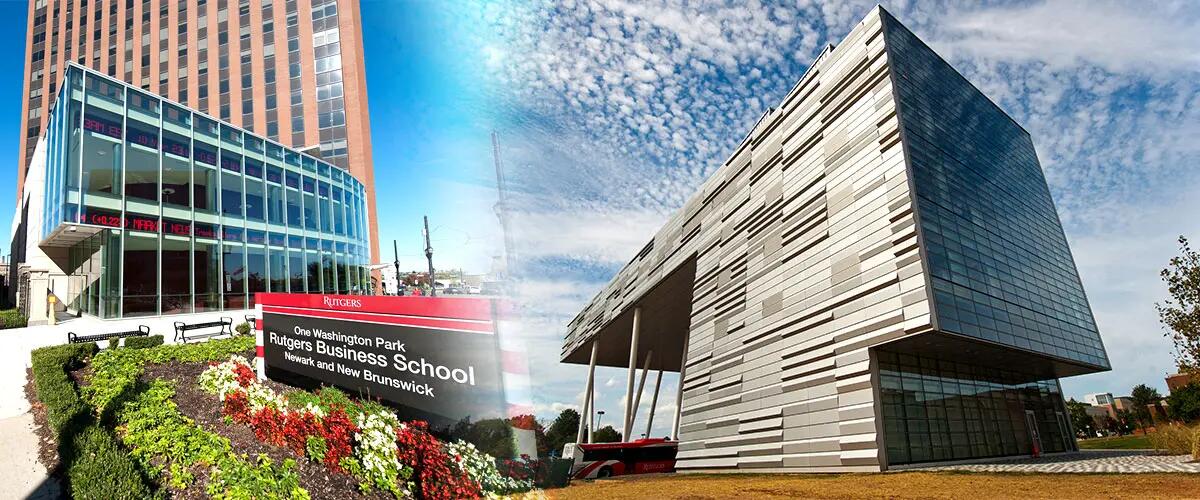 Visit Rutgers Business School
Want to see where business leaders are made?
Come visit our towering state-of-the art building at the center of business and education in Downtown Newark or our contemporary new building on the Livingston Campus, near the Rutgers Athletic Center (RAC) and a short walk to the Livingston Student Center. With both urban and traditional campuses, you are sure to find the perfect place to spend your time while expanding your business education. Click to learn more about the advantages of studying and living in New Jersey.
Directions
Newark Campus
1 Washington Park
Newark, NJ 07102
---
Livingston Campus
100 Rockafeller Road
Piscataway, NJ 08854
---
Jersey City
York Street Project (2nd Floor)
89 York Street
Jersey City, NJ 07302
---
Mercer
Mercer County Library
2751 Brunswick Pike
Lawrence Township, NJ 08648
Coming from the Midwest, one of the main advantages of Rutgers is our proximity to the business centers of NYC, Philadelphia, and Boston. This means that we are surrounded by industry and have many of the nation's leading companies in our back yard.
— Domingo Pacheco, MBA Class of 2011, Springfield Missouri