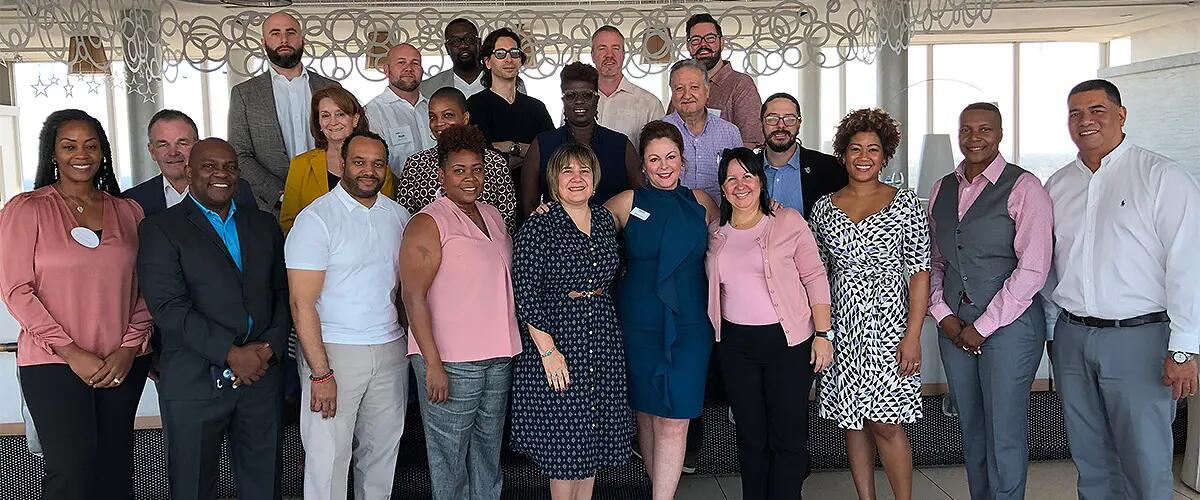 The Center for Urban Entrepreneurship & Economic Development
Support Us
Consider supporting CUEED initiatives by sending a donation today
The Center for Urban Entrepreneurship & Economic Development (CUEED) is the first center of its kind in the nation to integrate scholarly works with private capital, government, and non-profit sectors to develop citywide resources and bring renewed economic growth and vitality through urban entrepreneurship. We promote and foster a new generation of urban entrepreneurs who actively seek socially conscious urban renaissance.
Our mission is to build a world-class research-driven, teaching and practitioner-oriented urban entrepreneurship and economic development program that will transform the economy of the City of Newark, New Jersey, and other urban centers; create wealth in urban communities; and be a model for all urban universities.
Our vision is to be the world's leading Center for innovative thinking and research on entrepreneurial activity in urban environments. As such, we work across constituencies to create new knowledge and tools that build thriving urban communities.
CUEED provides various types of assistance to entrepreneurs in different industries. You may use this directory to search for service providers/products. (Please note that CUEED is not responsible for the services and/or products that are offered by the businesses or for the content of their website. If there is any inappropriate content please notify us.)
CUEED Initiatives
Resources and Opportunities for Entrepreneurs
CUEED's economic development initiatives focus on assisting entrepreneurs to sustain and grow their businesses and thus create wealth within their communities.