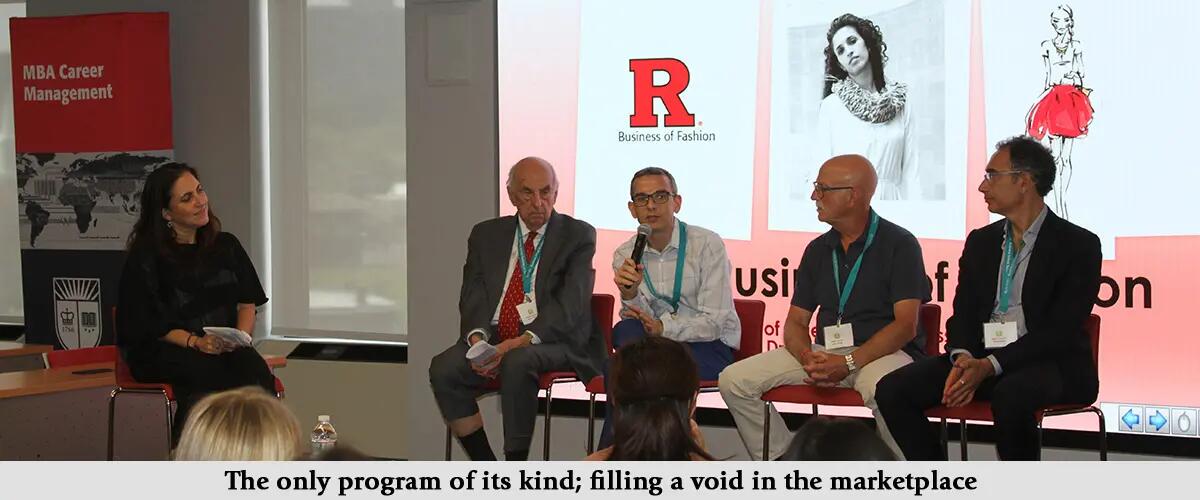 Master of Science in Business of Fashion (MSBF)
The Future of Fashion: Training Chief Fashion Officers™
Connecting creativity and business
The Rutgers Business School Master of Science in Business of Fashion (MSBF) is a cutting-edge program that will prepare you for a thrilling business career in the fashion industry.
MSBF is a niche program that fills a void in the luxury and fashion industries. It provides a rigorous academic business school degree across all disciplines in business (accounting, finance, supply chain, management, and marketing) but it is only 30 credits and can be finished in as little as one year. Our unique program provides a strong business background to creatives and designers while providing industry-relevant information to those who already have business degrees or are working in the field.
Our program is flexible and perfect for working professionals or full-time students.  Courses are on weekends and evenings and can be completed in as little as two semesters or as long as 4.5 years.
This degree is the perfect investment in your future career in fashion. Students learn essential functions of business such as marketing, finance, supply chain, and management. This means that the skills you learn are not only applicable to fashion and beauty but also transferable across different industries and professions. The curriculum is advanced, rigorous, and relevant, which means that you stay competitive and on top of current trends.
MSBF Program Highlights
30 credit program (10 courses)

Pursue full-time or part-time study

Finish in as little as two semesters, or up to four and a half years

Selection of evening and weekend courses

Program courses taught in Jersey City & Newark; a few train stops from Manhattan
Request Information
Sign up to our mailing list to receive information about the program.
Graduates have been hired by:
DKNY

Tarte Cosmetics

Fashion Mingle

Gucci

Adidas

And more!
Some representative alumni job titles:
Chief Business Development Officer

President & CEO

Director of Retail Operations

Director of Logistics

Director of Design

Corporate Financial Analyst

And more!
Hear from current students how the MSBF program has impacted their lives and careers.
A Fashion-Forward Business Curriculum
Rutgers Business School is committed to education in the business of fashion. That is why the core components of our curriculum focus on more than just classroom learning. Locations in Jersey City and Newark provide easy access to one of the fashion capitals of the 21st century, New York City. Students are taught by renowned, world-class faculty and industry professionals.
Students experience networking opportunities with leaders in fashion and on-site trips. Also, classes are taught on nights and weekends to accommodate the working professional, and up to 40% of your classes can be completed online.
Admissions
Learn more about the admissions criteria for the Master of Science in Business of Fashion program. Please contact us at fashion@business.rutgers.edu with any questions.
The Fashion Institute of Technology and Rutgers Business School
Rutgers Business School Masters of Science in Business of Fashion has partnered with the Fashion Institute of Technology (FIT) to offer special advantages for FIT students and faculty with a fast-track admissions process. FIT faculty can earn a master's degree for professional development while maintaining their position at FIT.
Learn more:

Student Testimonials and News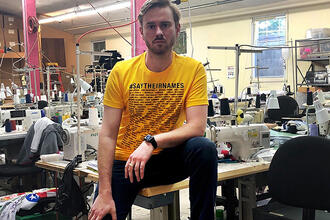 School News
Tue, June 23, 2020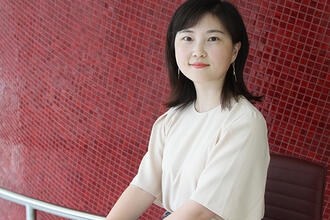 School News
Mon, July 08, 2019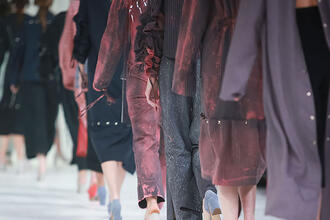 School News
Mon, December 10, 2018