Congratulations Class of 2023!
Welcome Recent Graduates to the RBS Alumni Family!
Congratulations on achieving such a significant milestone in your academic career! Rutgers Business School is pleased to welcome you into our global alumni community. With over 50,000 alumni, the strength of your network is significant and opportunities are endless. We invite you to celebrate your accomplishments with friends and family and learn more about the RBS alumni experience.
Meet the Office of Alumni and Corporate Engagement
The Alumni and Corporate Engagement Office (ACE) at Rutgers Business School leverages the power of our 50,000+ RBS alumni. Through continuous external outreach and communications, ACE provides our alumni with a strong network, lifelong learning, and career resources.  In turn, our loyal alumni return to recruit, mentor, volunteer, and teach our students and support our Business School as a whole.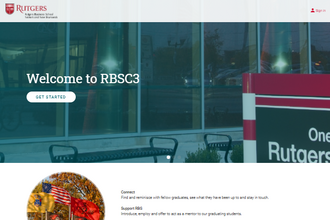 RBSC3
Stay engaged with your alma mater with the Rutgers Business School Career and Community Connect (RBSC3)! Build the strength of your RBS network on one platform that connects you to alumni, faculty, and staff, exclusively for Rutgers Business School affiliates. Learn about upcoming events, programs, and opportunities available to support you beyond graduation.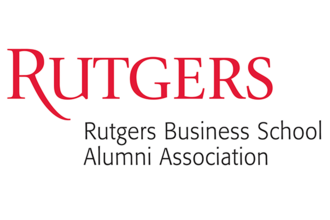 RBS Alumni Association
Welcoming all graduates of the undergraduate and graduate programs of RBS, the Rutgers Business School Alumni Association (RBSAA) is dedicated to extending the value of your RBS education. With a distinguished history dating back to 1947, the RBSAA offers a blend of social and professional programs designed to educate, entertain and connect alumni. Through our scholarships, we also provided financial support to RBS students and we continually pursue opportunities to assist the school administration and faculty.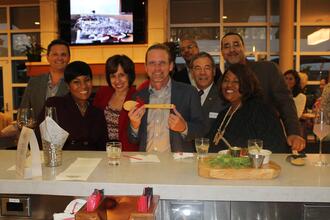 Rutgers Club
The Rutgers Club is located on the second floor of Livingston Dining Commons in Piscataway. Founded in 1957, the original location on College Avenue was one of New Brunswick's historic houses built in 1915.  It was originally owned by Ernest Webb until 1956.  At that time, the University purchased the house and the Rutgers Club moved in. Members enjoy special culinary delights and programming in a unique collegiate and charming atmosphere. The Rutgers Club has reciprocity with over 100 university clubs throughout the world. All graduates will be eligible to receive special membership for $17.66 annually for 3 years.