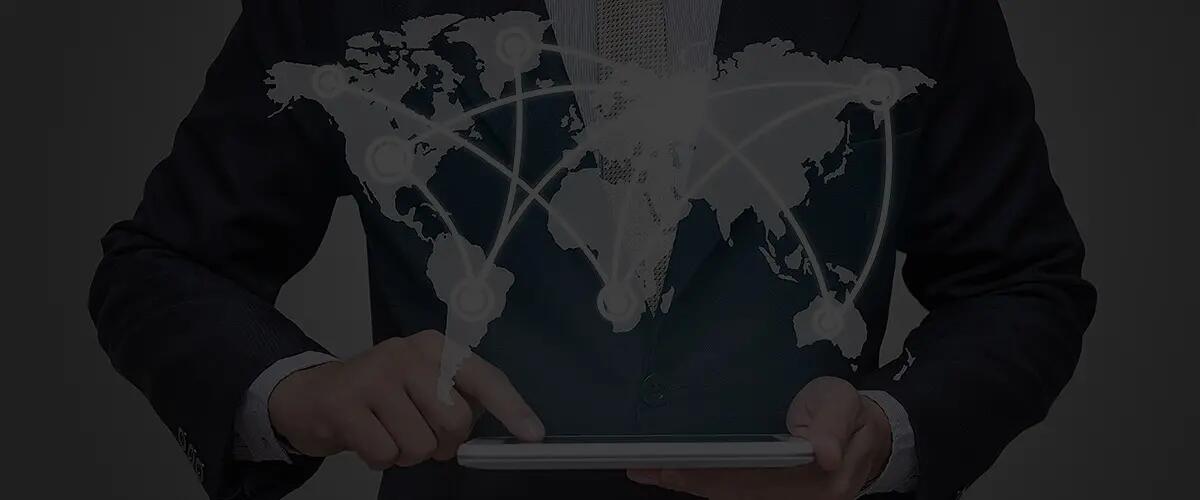 Project Management Professional (PMP) Certification
Rutgers Business School (RBS), Center for Supply Chain Management (CSCM) is excited to embark on a prodigious journey with experts qualified to equip students to successfully pass the PMI®, PMP® certification exams while adding tremendous value to their professional and personal career.
About the Course
Today, organizations and people are centered around a portfolio of projects to deliver outcomes. At Project Management Institute (PMI) calls this new way of working "The Project Economy" – in which people have the skills and capabilities they need to turn ideas into reality.
For individuals, this means having the right skills and mindset to move seamlessly from project to project to help their organizations deliver strategic outcomes.
For organizations, this means delivering value to stakeholders through successful completion of projects, delivery of products, and alignment to value streams. These initiatives deliver financial and societal value.
The content of this class is fully aligned with PMI®'s revised 2021 exam format and covers essential topics in preparation for the Project Management Professional (PMP) ® or the Certified Professional in Project Management (CAPM) ® exams. Upon completing this program Rutgers Center for Supply Chain Management is authorized to issue 35 PDUs, a minimum requirement to appear for the certifications. This certificate and PDUs can be used as required hours of project management.
Training Delivery
The course duration will be comprised of 35 hours of instructional delivery, presented in 10 sessions online. Each session duration is limited to 3.5 hours every Saturday between 9.00 am to 12.30 pm
Eligibility Criteria
The Project Management Institute Inc. has set forth the following minimum requirements to be eligible to appear for the PMP® or the CAPM® Certifications:
PROJECT MGMT PROFESSIONAL (PMP)®

35 hours of project management education/training or CAPM® Certification
This Project Management online course fulfills the above educational prerequisite
A four-year degree

OR

A high school diploma or an associate degree (or global equivalent)
60 months of leading projects
35 hours of project management education/training or CAPM® Certification
CERTIFIED ASSOCIATE IN PROJECT MGMT (CAPM)®
Secondary degree (high school diploma, associate degree, or the global equivalent)
23 hours of project management education completed at the time of the exam. This online course fulfills this educational prerequisite
Hardware and software requirements and support:
Canvas Learning Management System (LMS) and Canvas integrated Zoom will be used for this course.
Students must download the Chrome Browser for better performance and compatibility of these tools.
FYI ! below are the minimum hardware recommended by the Rutgers Office of Technology & Instructional Service OTIS. Students should download the most needed software from RU software portal: https://it.rutgers.edu/software-portal/
I5 Processor; Windows 10 Professional
8 gb of RAM;  256gb hard drive
720p webcam
Internal mic
A webcam and proctoring software (Respondus Monitor) will be used for the exams. If you have problems downloading, installing, or taking a test with Respondus Lockdown Browser, you may email the Canvas Help Desk  ( help@canvas.rutgers.edu ) or call 877-361-1134. Our amazing support team is available 24/7.
Technical Problems: In the online environment, there is always a possibility of technical issues (e.g., lost connection, hardware, or software failure). Many of these can be resolved relatively quickly, but if you wait to the last minute before due dates, the chances of these glitches affecting your success are greatly increased. Please plan appropriately.
If a problem occurs, it is essential you take immediate action to resolve the problem. For tech help with Canvas, please visit https://it.rutgers.edu/help-support
Benefits included in the Fee
35 hours of PMP® Certified Instructor-led classes online
Recording of the class sessions valid for 90 days
Access to Exam Prep Instructor Notes
Support to complete the PMI® Application
Access to Registration to take the PMP exams and help with the Application
Course materials (PMI ATP Student's bundle Exam Simulation Software Access ($120 Value)
Also included upon completion of the class:
Certificate of Completion with 35 PDUs authenticating formal project management education
Help with Completing the PMI ® Exam Application
Exam Prep Support from the Instructor for 90 days from the time of course completion
Terms and Conditions
The full fee is nonrefundable up to 3 weeks before the commencement of the class. After the first day of class, the fee is nonrefundable under any circumstance. However, you can have a course credit up to one year after.
The CSCM provides electronic materials for the course. Note: This class is designed for student participation. Students should notify the professor of known absences.
For more questions, visit the Center for Supply Chain Management. If you have additional questions, please send an email to: cscm@business.rutgers.edu
*PMBOK, PMP, CAPM and the PMI Logo is a registered trademark of the Project Management Institute, Inc.
Price
This event is $2200.00.
Additional dates
This event also takes place on:
Apr 20th at 9:00am
Jul 13th at 9:00am
Sep 28th at 9:00am