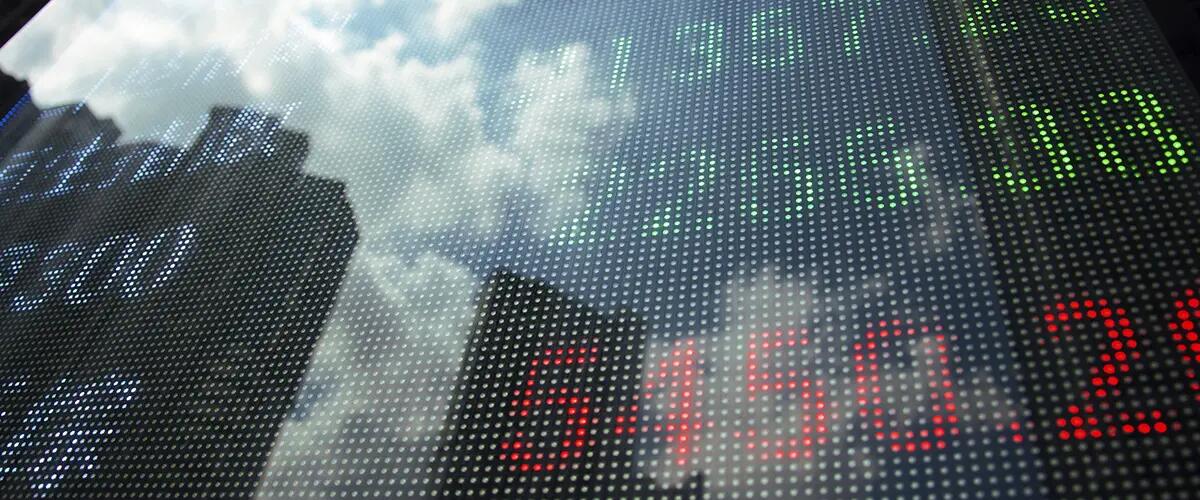 Virtual Conference on Behavioral Finance: Insights for Institutional and Individual Investors
Learn how behavioral finance impacts investors and financial practitioners in supporting one's financial goals and objectives.
Program Schedule
12:00 - 12:30 pm

Topic: The Power of Visual Learning and Finance

Tina Hay Founder and CEO, Napkin Finance

12:30 - 1:00 pm

Practitioner Panel 1: How do behavioral biases impact a clients' financial planning process?

Panelists:

John Buscek, CFP - CEO, MassMutual Tri-State

Kate Healy, NextGen Advocate

Steve Giacona, Managing Partner, Round Table Services

Moderator:

Ronald Richter, Assistant Professor of Professional Practice, Rutgers Business School

1:00 - 1:30 pm

Topic: Pandemics, Vaccines, and Corporate Earnings

Harrison Hong, John R. Eckel, Jr. Professor of Financial Economics, Columbia University,

1:30 - 2:00 pm

Primary Keynote Q&A on Behavioral Finance

Richard Thaler, Nobel Laureate, Charles R. Walgreen Distinguished Service Professor of Behavioral Science and Economics, University of Chicago Booth School of Business, Founder and Principal at Fuller & Thaler Asset Management, San Mateo CA

Introduction by Rutgers University President, Jonathan Holloway

Q&A moderated by Taimur Hyat, Chief Operating Officer, PGIM

2:00 - 2:15 pm
15-minute break
2:15 - 2:45 pm

Topic: TBA

Networking / Break out session 1

2:45 - 3:15 pm

Topic: Bubble Finance

Parul Jain, Associate Professor of Professional Practice, Rutgers Business School

3:15 - 3:45 pm

Practitioner Panel 2: How did investment strategies change (or stay the same) during the pandemic?

Panelists:

John Middleton

Marianela Collado, CFP, CPA - CEO, Tobias Financial Advisors

Lee Baker, CFP - President, Apex Financial Services

Moderator:

Ronald Richter, Assistant Professor of Professional Practice, Rutgers Business School

3:45 - 4:00 pm
15-minute break
4:00 - 4:30 pm

Keynote Lecture: Lessons on Behavioral Finance from Warren Buffett

John Longo (with Tyler Longo), Professor of Practice, Rutgers Business School

4:30 - 5:00 pm

Topic: TBA

Networking / Break out session 2
Photo credit: Jeff Hu, Getty Images
Sponsor

Speaker Bios
Richard Thaler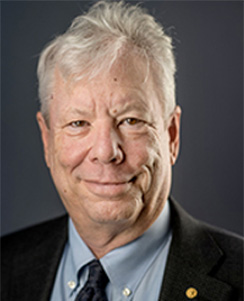 Richard H. Thaler is the 2017 recipient of the Nobel Memorial Prize in Economic Sciences for his contributions to behavioral economics. Thaler studies behavioral economics and finance as well as the psychology of decision-making which lies in the gap between economics and psychology. He investigates the implications of relaxing the standard economic assumption that everyone in the economy is rational and selfish, instead entertaining the possibility that some of the agents in the economy are sometimes human.
Thaler is the co-author (with Cass R. Sunstein) of the global best seller Nudge (2008) in which the concepts of behavioral economics are used to tackle many of society's major problems. In 2015 he published Misbehaving: The Making of Behavioral Economics. He has authored or edited four other books: Quasi-Rational Economics, The Winner's Curse: Paradoxes and Anomalies of Economic Life, and Advances in Behavioral Finance (editor) Volumes I and II. He has published numerous articles in prominent journals such as the American Economics Review, the Journal of Finance and the Journal of Political Economy.
Thaler is a member of the National Academy of Science, the American Academy of Arts and Sciences, a Fellow of the American Finance Association and the Econometrics Society, and in 2015 served as the President of the American Economic Association.
Before joining the University of Chicago faculty in 1995, Thaler taught at the University of Rochester and Cornell as well as visiting stints at The University of British Columbia, the Sloan School of Management at MIT, the Russell Sage Foundation and the Center for Advanced Study in Behavioral Sciences at Stanford.
Originally from New Jersey, Thaler attended Case Western Reserve University where he received a bachelor's degree in 1967. Soon after, he attended the University of Rochester where he received a master's degree in 1970 and a PhD in 1974. He joined the Chicago Booth faculty in 1995.
He is also Founder and Principal at Fuller & Thaler Asset Management, San Mateo CA.
Jonathan Holloway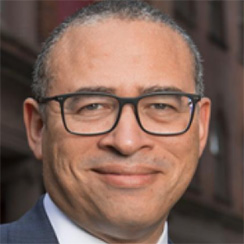 At Yale, he served as Dean of Yale College and the Edmund S. Morgan Professor of African American Studies, History, and American Studies.
As Northwestern University's chief academic officer, Dr. Holloway supervised the university's educational policies and academic priorities, oversaw preparation of the university's annual budget, acted on faculty appointments and promotions, and directed the allocation of resources and space to academic units.
President Holloway's scholarly work specializes in post-emancipation U.S. history with a focus on social and intellectual history.
He is the author of The Cause of Freedom: A Concise History of African Americans (Oxford University Press, February 2021), Confronting the Veil: Abram Harris Jr., E.Franklin Frazier, and Ralph Bunche, 1919-1941 (2002), and Jim Crow Wisdom: Memory and Identity in Black America Since 1940 (2013), both published by the University of North Carolina Press. He edited Ralph Bunche's A Brief and Tentative Analysis of Negro Leadership (New York University Press, 2005) and coedited Black Scholars on the Line: Race, Social Science, and American Thought in the Twentieth Century (Notre Dame University Press, 2007). He wrote the introduction for the 2015 edition of W.E.B.Du Bois's Souls of Black Folk (Yale University Press), and is working on a new book, A History of Absence: Race and the Making of the Modern World.
Dr. Holloway, who began his academic career at the University of California, San Diego, received a bachelor's degree with honors in American studies from Stanford University and a Ph.D. in history from Yale University.
He serves on boards of the Smithsonian's National Museum of African American History and Culture, Andrew W. Mellon Foundation, and the Academic Leadership Institute. He previously served on the Executive Committee of the Organization of American Historians and the boards of the Chicago Botanic Garden, Illinois Humanities, the National Humanities Alliance, and the Society for United States Intellectual History. In April 2020, New Jersey Governor Phil Murphy appointed him to the Governor's Restart and Recovery Commission, and in May 2020, New Jersey Assembly Speaker Craig Coughlin appointed him to his Economic Advisory Council.
Dr. Holloway is an elected member of the American Academy of Arts and Sciences and the Society of American Historians.
He is married to Aisling Colón. They have a daughter, Emerson, and son, Ellison.
Taimur Hyat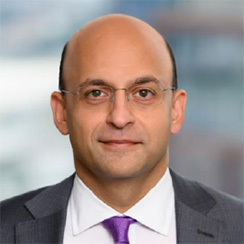 Taimur Hyat is the Chief Operating Officer of PGIM, the $1.4 trillion AUM investment management business of Prudential Financial, Inc. PGIM manages public equity, public fixed income, private fixed income, real estate and alternative strategies for abroad array of institutional and retail clients. Mr. Hyat has global oversight for Strategy, Thematic Research, Operations & Innovation, Marketing and Communications across PGIM. He also oversees the Institutional Advisory & Solutions group, which provides portfolio-level advice to institutional clients globally.
Mr. Hyat joined PGIM from Credit Suisse Asset Management, where he was global Head of Strategy & Product Development, as well as a member of the Operating Committee. Prior to Credit Suisse, he was Head of Joint Ventures and Americas Strategy for Lehman Brothers. Earlier in his career he was an associate partner at McKinsey & Company in New York.
Mr. Hyat received a Ph.D. in Economics from Oxford University, where he was also a Lecturer in Economics at St John's College.
Tina Hay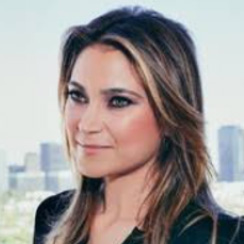 Tina Hay comes from a diverse background encompassing film, technology, and finance. She is the founder of Napkin Finance (www.napkinfinance.com), a visual guide to money. A strong believer in financial literacy, Tina created the platform for users of all ages to learn finance in a simple and engaging way. The company is committed to helping individuals make smart financial decisions at different life stages by providing unique visual learning tools and resources. Before Napkin Finance, she was cofounder of CityTripping.com and the editor of CityTripping Los Angeles: Your Guide to Restaurants, Nightlife, Shopping, Culture, Fitness and Hotels. She holds a BA from UCLA and an MBA from Harvard University.
Harrison Hong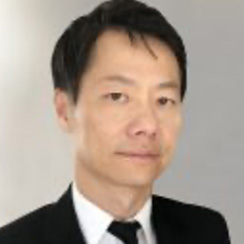 Harrison Hong is Professor of Economics at Columbia University, where he teaches courses in the undergraduate and PhD programs. He is currently the John R. Eckel Jr. Professor of Financial Economics. Before coming to Columbia in 2016, he was on the economics faculty of Princeton University, most recently as the John Scully '66 Professor of Economics and Finance. Prior to that, he was an assistant professor of finance at the Stanford Graduate School of Business from 1997-2001. He received his B.A. in economics and statistics with highest distinction from the University of California at Berkeley in 1992 and his Ph.D. in economics from M.I.T. in 1997.
He has contributed to a number of topics in financial economics, especially on behavioral finance and stock market efficiency. Topics include disagreement in asset markets, speculative bubbles and crashes, frictions and arbitrage, strategic bias among professional forecasters, scale and performance in asset management, social networks and investments, compensation and bank risk-taking, and corporate sustainability and climate change risks.
In 2009, he was awarded the Fischer Black Prize, given once every two years to the best American finance economist under the age of 40. He has received several honorary doctorates. He is a research associate at the National Bureau of Economic Research and an editor of the International Journal of Central Banking. He has been an associate editor at the Journal of Finance, Journal of Financial Intermediation and a Director of the American Finance Association.
Parul Jain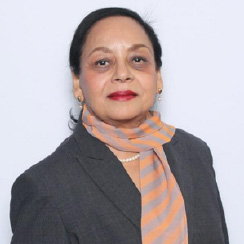 Parul Jain, PhD, teaches Economics and Finance at Rutgers Business School (after teaching for several years at Baruch's Zicklin School of Business) and is founder and Chief Investment Strategist of MacroFin Analytics. She holds a doctorate degree in Economics from Washington University in St. Louis. She obtained her MA from the Delhi School of Economics and her BA degree from Miranda House, Delhi University.
Parul's professional experience spans several years in academia and industry. She has occupied faculty positions at Rutgers University (New Brunswick, NJ), Indiana-Purdue University (Fort Wayne, IN) and Washington University (St. Louis, Mo.). She also taught at NYU's Stern School of Business and at Columbia Business School. Prior to forming MacroFin Analytics, Parul was Director of U.S. Credit Strategy at Standard & Poor's, where she developed analytics and commentary relating to several asset classes. Before joining Standard & Poor's, Parul served as Deputy Chief Economist at Nomura Securities International, Inc. in New York. For four years before this, she served as Director and TIAA Economist for TIAA-CREF's Investment Research and Portfolio Strategy Group. Also, she was Director of Economic and Investment Analysis at the Prudential Insurance Company of America (now Prudential Financial).
Parul is a panelist for the Blue Chip Economic Forecasts and Financial Forecasts, the Bloomberg Monthly Forecasts, and is a member of The Forecasters Club of New York. She was named as the 2009-2010 Forecaster of the Year by the National Association for Business Economics (NABE). She served on the NABE Board of Directors for 2008-2011 and has been serving as Associate Editor for Business Economics (NABE's journal) since 2003. Parul was the 2003-2004 President of the New York Association for Business Economics. She has also served on several Bond Market Association Advisory Committees (now SIFMA). Additionally, she served as Senior Research Fellow at the Skolkovo Institute of Emerging Market Studies, which is a think tank with offices in China, Russia and India.
John M. Longo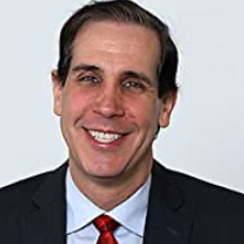 John M. Longo, PhD, CFA, is a Professor of Practice in the Finance & Economics Department at Rutgers Business School and Chief Investment Officer and Portfolio Manager for Beacon Trust. Beacon has $3.5 billion in assets under management and is a unit of Provident Financial Services (NYSE: PFS), founded in 1839. He has served as a visiting professor of finance at Global EMBA Asia – the joint international Executive MBA Program of Columbia University, London Business School and The University of Hong Kong – for more than five years.
Dr. Longo has appeared on CNBC, Bloomberg TV, Bloomberg Radio, Fox Business, wsj.com (video), BBC World, The (Ron) Insana Quotient, Great Investors.TV, and several other programs. He has been quoted in The Wall Street Journal, Barron's, The New York Times, The Los Angeles Times, Bloomberg (online), CNBC.com, Thomson Reuters, U.S. News & World Report, Dow Jones MarketWatch, The Harvard Crimson, Fox Business (online) and dozens of other periodicals.
In addition to Buffett's Tips: A Guide to Financial Literacy and Life, he has written The Art of Investing: Lessons from History's Greatest Traders and Hedge Fund Alpha: A Framework for Generating and Understanding Investment Performance. Previously, he was a vice president at Merrill Lynch & Co., Inc. and served on the Advisory Board of the Bloomberg Institute, the educational division of Bloomberg LP.
Tyler Longo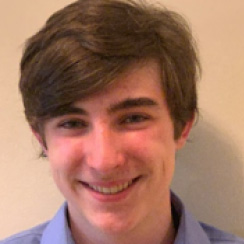 Tyler Longo, co-author of Buffett's Tips: A Guide to Financial Literacy and Life (Wiley, 2020) is a high school student in the Princeton, NJ area. He has completed coursework in Personal Finance, AP Economics, AP Statistics, and the Introduction to Business, Finance, and Economics program for high school students at Columbia University. Tyler is a candidate for a National Merit Scholarship, having scored in the 99th percentile on the PSAT as a high school junior.
Ronald Richter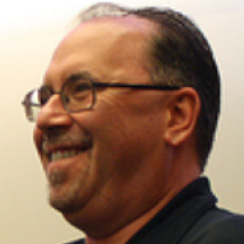 Professor Richter is Professor of Professional Practice in the Finance & Economics at Rutgers Business School, and Principal Owner of his own Personal Financial Planning Practice. He has been associated with Rutgers University for over 25 years as both a student and professor. Prior to becoming a full-time Professor, Professor Richter worked in numerous corporate finance positions, working his way up to being a Chief Financial Officer at two companies. Subsequent to his corporate finance experience, Professor Richter started his own financial planning practice assisting his clients with investment, tax retirement and estate planning.
John Buseck
John F. Bucsek is the Chief Executive Officer and Managing Partner for MassMutual Tri State (MMTS) in New Jersey. John has over 25 years of experience in financial services and has been recognized in numerous companies within the industry throughout the years. Since joining the New Jersey based firm, John has made a significant impact on the culture of his new organization.
Prior to joining MassMutual, John spent 18 years with First Investors Corporation (FIC) in different management capacities overseeing offices throughout New York, New Jersey and Pennsylvania. As a Senior Vice President, John created a powerhouse corporation. While concentrating on investment programs, his organizations experienced a double- digit growth in all areas yearly.
John spends countless hours working with the youth of his community. Most recently, John managed his town's Babe Ruth Baseball team that went to the World Series and finished second in the nation.
As a CFP® practitioner, John knows the value of quality advice in a highly regulated environment. Compliance, morale, growth and integrity have been and remain the key drivers in his organization. His success with financial firms has spanned for decades. His development of financial professionals, specialists and management is based on his broad knowledge of the industry and client needs. By developing financial teams, his organizations have the competitive edge to excel in the industry. John's knowledge of the industry is highly regarded and he has been mentioned in several media channels, including USA Today and Forbes.
In 2019 John co- wrote The Team Game book with partner Bellaria Jimenez. The one of a kind publication focuses on how to build a new teams, reach new levels, and capitalize on individuals unique abilities. They decided to share their playbook on how businesses can grow and thrive amid changing times and create a winning culture. John Bucsek is Chair of Finseca Foundation and also the Past President of the Financial Planning Association of New Jersey.
Kate Healy
Kate Healy, NextGen Advocate, focuses on advocacy for sustainability issues facing the financial planning profession. Healy is widely recognized as a leading advocate for the next generation of financial planners, for women advisors and for the financial planning profession. Wealth management.com named her to the 2018 "10 to Watch"list. In 2016, Investment Advisor magazine named Healy as one of the industry's 25 most influential people.
Healy was named to InvestmentNews' inaugural "Women to Watch" in 2015. Additionally, she was TD Ameritrade's 2014 Impact Award winner for Diversity and Inclusiveness.
Healy led TD Ameritrade Institutional's NextGen and Women's Leadership Initiatives, which supported the future of the profession through programs designed to raise visibility, provide support and resources to guide professional development of the next generation of advisors. She was Managing Director, Institutional Marketing,responsible for marketing strategy and brand growth. She was a member of the Company's Diversity & Inclusion committee. She serves as 2021-2022 Board Chair for the Foundation for Financial Planning and Clerk of the Invest in Others Charitable Foundation. Kate also is a founding member of the CFP Board's Women's Initiative (WIN) Council, the Center for Financial Planning's Advisory Council and a founding member of the Center's Diversity and Workforce Development Advisory Boards. Healy holds a Bachelor of Arts in Economics from Rutgers College.
John Middleton
John joined Brighton Financial Planning in 2008 and assumed ownership in 2010.As owner of Brighton Financial Planning, John provides financial coaching, financial planning and investment management services to approximately 100 clients in 15 states. The firm has approximately $80 million in Assets Under Management.
Prior to Brighton, John spent 7 years with the Invesco Quantitative Strategies Group as a Senior Director and Client Portfolio Manager. Within this role, John was responsible for administrative portfolio management duties, portfolio attribution and on-going client reporting. During his time with Invesco, John was a frequent speaker at conferences, including to the United States Securities and Exchange Commission.
Prior to Invesco, John was as an Officer and Senior Vice President at Mutual of America Capital Management. Prior to Mutual of America, John held several positions with Raymond James & Associates, Inc. and subsidiaries. These positions included Director of Marketing & Client Service for Awad Asset Management,Regional Vice President for Heritage Asset Management, Inc., Director of Corporate New Business Development for the Investment Banking Group and Marketing Associate with the Partnership Investment Banking Group.
John graduated from Rutgers University, where he received a B.A. in Political Science in 1988, and from the University of Tampa, where he earned an M.B.A in Finance in 1993. John possesses the Chartered Financial Analyst (CFA), a Chartered Alternative Investment Analyst (CAIA), an Accredited Investment Fiduciary (AIF®), and the CERTIFIED FINANCIAL PLANNER™ designations. He is a member of the CFA Institute, the Financial Planning Association, the New York Society of Security Analysts and the CAIA Association. Finally, he is a member of the Board of Directors.As a member he was the 2019 and 2020 Education Director and is the 2021 President of the Financial Planning Association of New Jersey.
Price
This event is free.