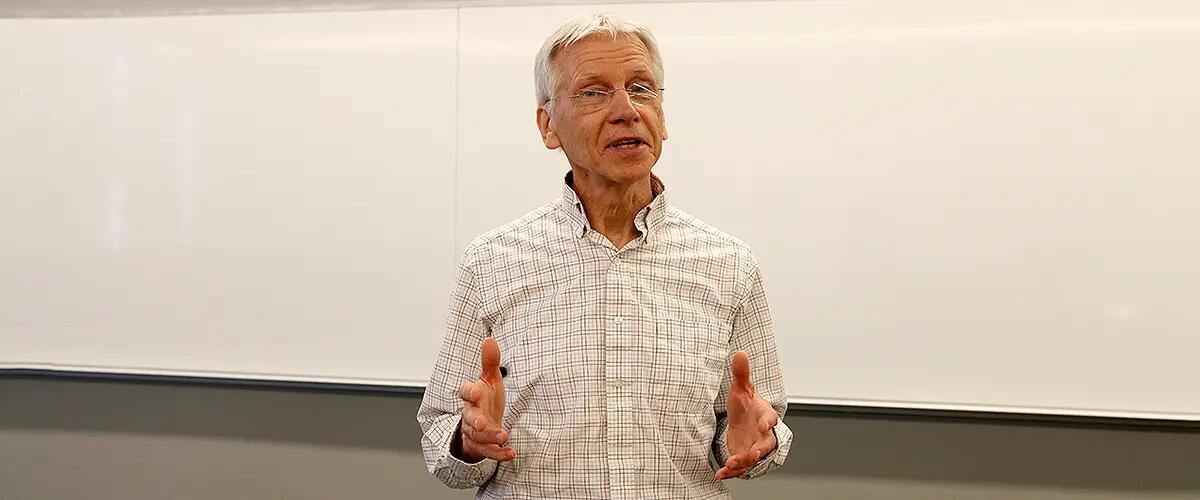 Charles Patton
Former Assistant Professor of Professional Practice
Dr. Patton earned an MBA and a Ph.D. from the Wharton School of the University of Pennsylvania. Both of his degree programs were concentrated in the field of marketing with his doctoral studies specializing in the areas of business-to-business marketing and channels of distribution. He has taught at the University of Central Florida and Columbia University.
He has published in the Journal of Consumer Research, International Journal of Research in Marketing, Journal of Business Research, Journal of Business-to-Business Marketing, and conference proceedings of the Institute for Management Science and the Association for Consumer Research. He also holds a B.S. and an M.S. in Mechanical Engineering from Rensselaer Polytechnic Institute, and earned professional engineering licenses in New Jersey and New York.
Prior to joining the Rutgers faculty, Dr. Patton has worked in senior positions at some of the world's largest marketing research firms: Ipsos, ACNielsen, and Information Resources, Inc. He has managed a wide range of domestic and international research projects for companies, such as: Siemens, Unilever, IBM, CitiCapital, Mercedes-Benz, Bank of America, M&M Mars, Office Depot, FedEx, and Lufthansa. He also possesses a decade of new product development and marketing management experience at Fortune 500 industrial and consumer products firms: IC Industries, General Foods Inc., and Corning Inc.
Academic degrees
Ph.D., Wharton School, University of Pennsylvania; Marketing
M.B.A., Wharton School, University of Pennsylvania; Marketing
M.S., Rensselaer Polytechnic Institute; Mech. Engineering
B.S., Rensselaer Polytechnic Institute; Mech. Engineering