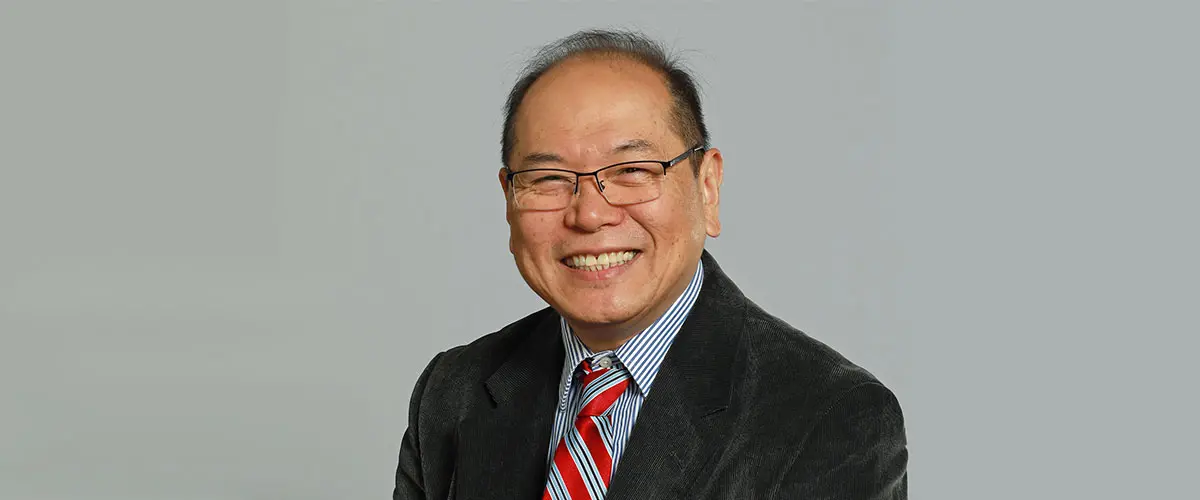 Chon Lintakoon
Assistant Professor of Professional Practice
Chon began his career in Information Technology as a senior associate programmer at IBM in 1992. His skills led him to the project manager position in fortune 50 companies including Johnson & Johnson. Chon has been with the Rutgers MSIS department since 1999 teaching subjects in Data Structures, JAVA Programming, Business Research Method, Database Management Systems, Relational Database & Web Development, Computer Networking Analysis, Computer Information Systems, Introduction to Financial Statement, and E-Commerce. He had served as a Senator representing Newark campus at-large from 2008-2010.
In 2016, he got invited to teach in the summer at the newly created Rutgers University Newark Institute at NENU (Chang Chun, China) and received very high ratings from the students' survey (totals of 164 students). From 2013 to 2016, he had created new courses for Newark and New Brunswick RBS elective classes related to "Data Mining and Data Warehousing", and "Relational Database and Web Development". 
Starting in 2016, Chon served as a Co-Director of MIS Association (MISA) advising that MIS student-run organization as their consultant in career development and technical knowledge transfers which included volunteering his time in delivery of a workshop related to Structured Query Language (SQL) in 2017 attracting standing room only undergraduate and graduate students to attend.
From 2016 to 2017, Chon was nominated twice and won the "Excellence in Business" award by Rutgers University - Newark Student Governing Association where students have nominated the professors that have affected their lives the most. Over 700 faculty were on the ballots from Newark campus, with the top 15 faculty then selected as finalists. This was a campus wide recognition.
In 2015, Chon received the "Management Information Systems Professor of the Year" Award from undergraduate business school students at Newark campus. This has made him one of few professors receiving awards from students five years in a row. In 2014, Chon received "Most Promising Professor" Award. From 2012 and 2013, Chon received 7 awards from undergraduate business school students at Newark campus including "Most Motivational", "Most Engaging", "Most Knowledgeable", "Most Entertaining" and "Most Sociable" Professor awards.
With Chon's involvement with Merger and Acquisition for small to medium companies since 2005, he had coached students in the areas of valuation process of enterprise and to equip them with the computer analytical skills they need to succeed in the Corporate and business worlds.
Other than teaching, he volunteered from 2008 to 2014 with a handful of Rutgers Newark students to build a great relationship in China's rural areas' high school students for a week-long summer camp by teaching English and cultural exchange and at the same time, promoting Rutgers Business School through interacting with school officials.
Chon is multi-lingual in Chinese Mandarin and Cantonese.