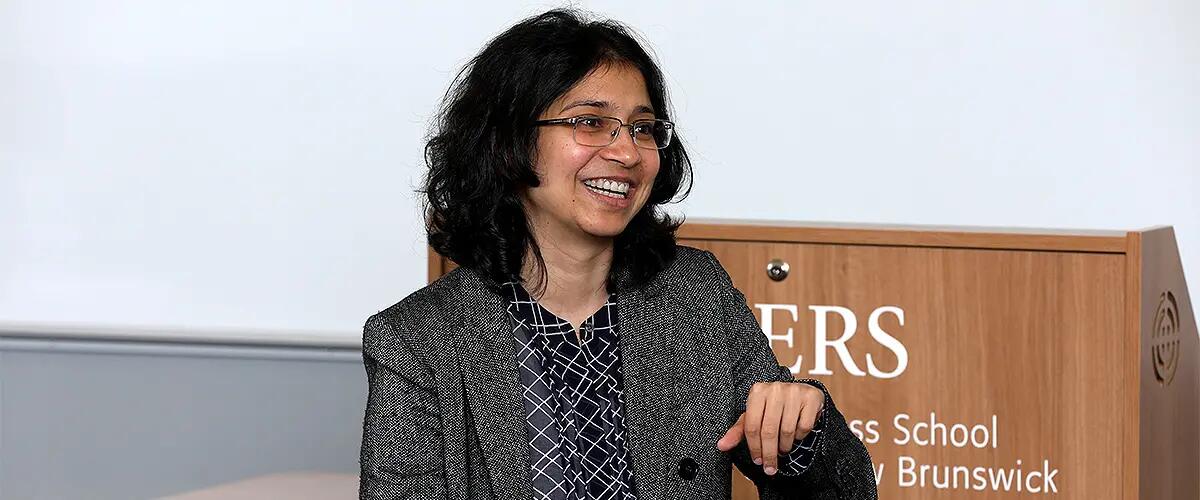 Divya Anantharaman
Professor I and Dean's Research Professor
Professor Divya Anantharaman joined Rutgers Business School in the Fall of 2009, after having received her Ph.D. in Business Administration with a concentration in Accounting from Columbia University's Graduate School of Business. She is a Dean's Research Professor.
Divya teaches Cost Accounting to undergraduate accounting majors in Newark, Managerial and Cost Accounting to students in the MBA Program in Professional Accounting, and a doctoral seminar surveying empirical research in financial accounting. Divya works primarily on pension accounting and pension finance. She also studies environmental, social, and governance (ESG) reporting and the behavior of information intermediaries in capital markets.
Prior to joining academia, Divya worked as a financial controller in India and Botswana.
Academic degrees
Ph.D., Columbia University;Business Administration
B.Sc., Oxford Brookes University; Applied Accounting
Related News
Friday, December 08, 2023
Dissertations Supervised
Name: Zhao, Keyi
Graduation Date: 2021/October
Name: Li, Shengnan
Graduation Date: 2021/October