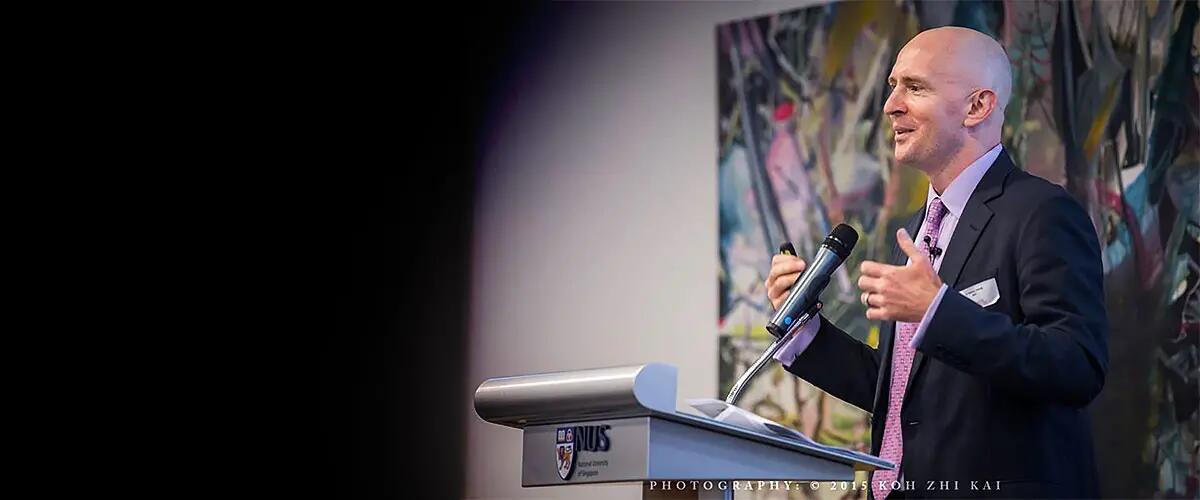 Markus Taussig
Associate Professor
Markus Taussig's research and teaching focus on international business and strategy, with a focus on emerging economies—especially those in Southeast Asia. More specifically, he studies how firm performance and behavior is influenced by weak market institutions. He also has extensive experience and expertise in the global private equity and manufacturing (especially apparel) industries and in survey design and implementation of randomized controlled trials (RCTs). He regularly works with international development organizations on evaluation of programs aiming to improve the competitiveness and fairness of business in emerging economies and is one of few business school professors invited to be affiliated with Evidence in Governance and Politics at UC Berkeley.
Dr. Taussig's most recent work examines participation by emerging economy firms in the regulatory design process and its effect on regulatory compliance and has won best paper awards from the Public and Non-Profit Division at the Academy of Management (AOM) and from the Community for Responsible Research for Business and Management. This work also received the 2020 Outreach Award from AOM's Organizations and the Natural Environment and Social Issues in Management Divisions, given for the most impactful effort to communicate the sustainability lessons from a management paper published between 2015 and 2019 to real-world audiences. Much of Dr. Taussig's work combines qualitative and quantitative research methods, with special attention in recent years to developing field-based RCTs in Vietnam, Myanmar, and Malaysia. His papers have been published in leading management and economics journals, including the American Political Science Review, the Academy of Management Journal, the Strategic Management Journal, the Journal of International Business Studies, and the Journal of Law, Economics, and Organizations. He has also engaged practitioner audiences with online articles for The Brookings Institution and VoxDev.org.
Dr. Taussig's teaching and research build on nearly two decades spent living and working in Southeast Asia—including over 11 in Vietnam through its initial transition from central planning during the 1990s and early 2000s. These years, before his career in academia, involved operational audits of reforming state-owned enterprises and in-depth surveys on leading firms in the country's nascent private sector for the World Bank, International Finance Corporation, and The Asia Foundation, among others. During this time, he also started businesses in tourism and rubber trading. He received his Doctorate of Business Administration from Harvard Business School, his Masters in International Economics from Johns Hopkins University's Paul Nitze School of Advanced International Studies, and his undergrad degree from Oberlin College.