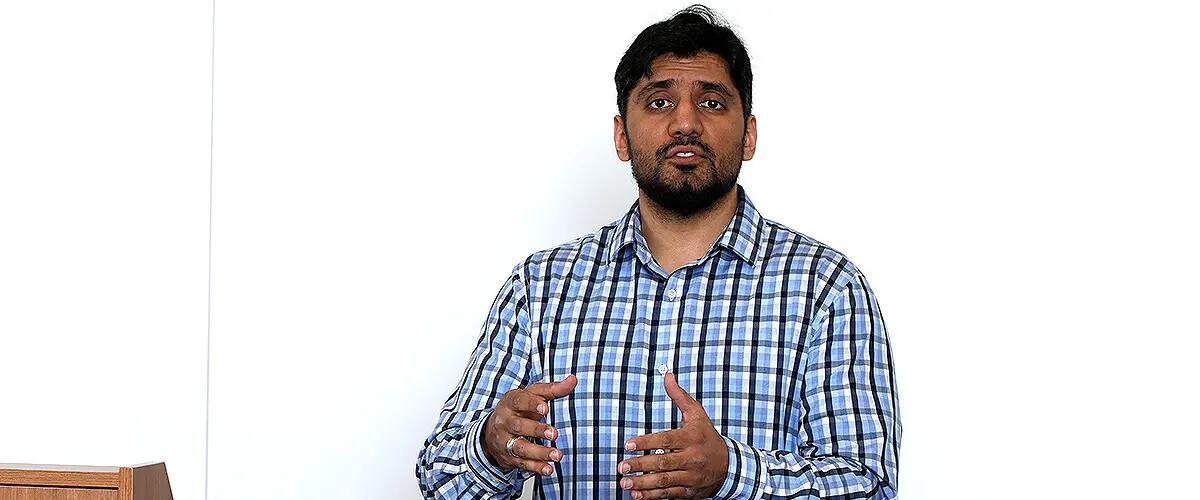 Wajahat Gilani
Associate Professor of Professional Practice
Dr. Gilani is an Associate Professor of Professional Practice in the Management Science and Information Systems Department at Rutgers University. For the BAIT (Business Analytics & IT) department, he teaches Business Research Methods, Programming Foundations (Python), MIS (SQL), and Investment Modeling (R). For the MBA program he teaches Business Analytics Programming (Python) and Analytics in Business Intelligence (R).
Dr. Gilani created the Investment Modeling class for BAIT students to get hands on experience using data and analytics for quantitative value analysis on stocks using large amounts of financial data. He also teaches an independent class called Data Analytics Labs that is a Pre-Incubator for BAIT students to use data science techniques to find customer-product fits for start-up ideas. Dr. Gilani's research area of focus is on using big data to quantify competitive advantages and on coordinating illiquid markets.
Professionally, Dr. Gilani has over a decade of experience, being involved in quantitative development/analysis on the buy-side and trading desks. He has experience building quantitative portfolios, pricing ABS/CDO securities using intex, and building out investment platforms for start-up hedge funds. He has also consulted for various hedge-funds in different capacities, from directly developing their anlaytics platforms, to managing independent developers, to training entry level programmer/analysts. His focus is on providing the analytic platform that allows hedge-fund managers and analysts to transform their investment thesis into an actively managed portfolio.
Academic degrees
Ph.D. Rutgers University (Optimal Investing in Illiquid and Incomplete Markets)
Masters in Quantitative Finance, Rutgers University
B.S. in Computer Science, Rutgers College
B.A. in Economics, Rutgers College