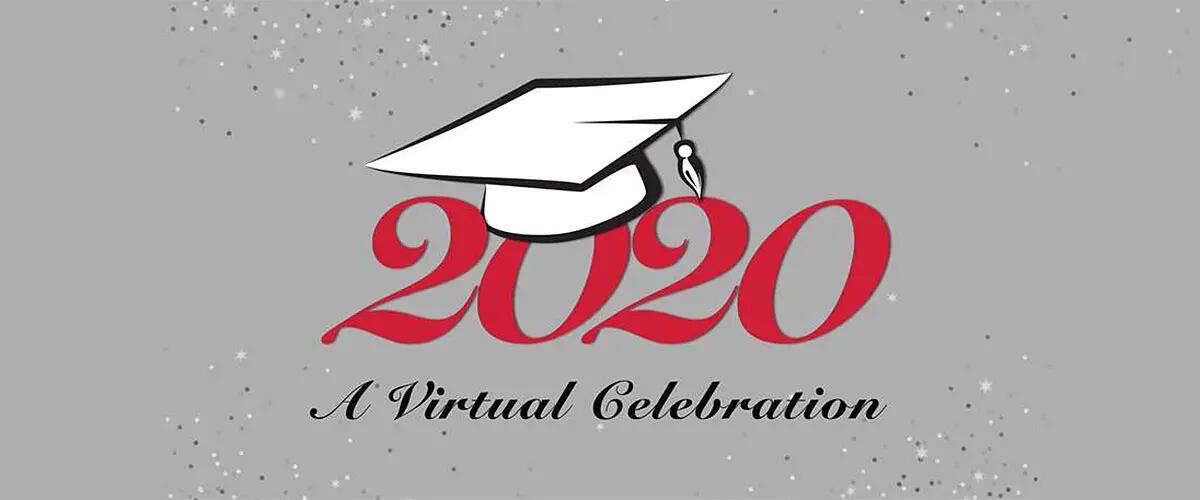 Alumni offer messages of encouragement to graduating seniors
While the Class of 2020 missed the traditional fanfare of graduation, the graduating students received more than the usual amount of inspiring words to mark the occasion.
A collection of executives -- all Rutgers alumni -- who have taken different paths to successful careers offered encouragement and wisdom during virtual graduation ceremonies in June.
Their words contain rich insights that will be memorable to the graduates as they move on to new careers, challenges and adventures. Take a look at the Rutgers alumni who provided messages for the graduating undergraduate and graduate students, and then take a listen to their messages:
Mark Aquillare, RBSG '98, executive vice president and chief operating officer, Verisk Analytics. Aquillare is responsible for overseeing Verisk's property and casualty insurance businesses, including ISO, Xactware, AIR Worldwide and Sequel. He also oversees Geomi and AER, two more of Verisk's businesses. He leads a number of corporate areas, including customer experience and government relations. At Rutgers Business School, he has worked closely with students in the Master of Quantitative Finance program.
Art Certosimo, RC'77, dean's chair and former senior executive vice president and CEO, Global Markets, BNY Mellon. Certosimo is an executive advisor for Broadridge Financial Solutions, a leading financial technology firm. In December 2014, he retired from Bank of New York Mellon (BNY Mellon) as senior executive vice president, member of the executive committee and operating committee, and chief executive officer of BNY Mellon's global markets. Before going to BNY Mellon, Certosimo was a principal of Morgan Stanley Asset Management and a vice president of Chase Manhattan Bank's global investor services group. His involvement with the Rutgers University community includes serving as chair of the Board of Advisors of Rutgers Business School - Newark and New Brunswick.
This is his message to the Class of 2020.
Len DeCandia, Eng'82, RBSG'87, chief procurement officer, Johnson & Johnson. DeCandia's career as a chief supply chain officer and chief procurement officer spans 25 years and four Fortune 200 companies. He is currently chief procurement officer for Johnson & Johnson where he led an award-winning organizational transformation for the procurement function, moving from a decentralized model to a globally integrated, agile operating model optimized through digital technology. DeCandia is founding chair of Rutgers Business School's Center for Supply Chain Management and is currently a member of the Board of Advisors of Rutgers Business School – Newark and New Brunswick.
Robin Doyle, NCAS'88, RBSG'97, managing director, JP Morgan Chase. Doyle has worked at JPMorgan Chase for 25 years and is currently a managing director for the Office of Regulatory Affairs, where she is responsible for developing strategic responses to a broad array of regulatory initiatives, analyzing the impact of regulatory proposals, developing the firm's positions and preparing for the implementation of final rules. Listen to her message.
Robert Falzon, RC'81, vice chairman, Prudential Financial.
Falzon is vice chairman of Prudential Financial, Inc. and a member of the board of directors. In his role, he oversees the company's finance, risk, investments, actuarial, communications, information & technology, and corporate social responsibility functions. He was previously executive vice president and chief financial officer of Prudential Financial, Inc., overseeing global financial management matters, including financial reporting, treasury, tax, investor relations and mergers and acquisitions. Listen to his encouraging words.
Aisha Khan, RBSNB'10, RBSG'14, chief strategy officer, Pharmapacks
Khan began her career in procurement at Johnson & Johnson as a sourcing lead for global digital category strategy and business engagement. In 2016, she was named among the 30 under 30 Rising Supply Chain Stars published by the Institute for Supply Management and ThomasNet.com. As a Rutgers MBA student, Khan studied supply chain management and marketing, building on the finance and economics education she gained as an undergraduate at Rutgers Business School. She has recently returned to Rutgers Business School as an adjunct professor teaching supply chain management and data visualization. Here are her words of advice.
Tayo Okusanya, RBSNB'96, managing director, Mizuho
Okusanya joined Mizuho Americas in 2019 as managing director, senior equity research analyst, where he and another senior research analyst lead the coverage team for the REITs sector. He previously worked at Jefferies where he initiated the REIT equity research franchise and built it to nearly 60 covered companies. During his years on Wall Street, he has also served as senior REIT analyst at UBS Investment Bank, in strategic planning roles at Bertelsmann, and in Audit at PWC LLP. This is his message to the graduating students.
Eduardo Perez, RBSNK'03, chief financial officer, Americas, Saint Laurent Prior to joining Yves Saint Laurent, he was CFO at Lacoste USA; head of finance for the Emerging Brands at Gucci Group; and held various positions for different companies in the real estate, security service and manufacturing industries. He brings his industry experience and influence to Rutgers Business School's Center for Business of Fashion as a member of the center's executive board. Listen to his message.
Carolyn Slaski, RC'84, Americas, vice chair, Talent, Ernst & Young LLP At EY, Slaski leads efforts to create exceptional EY experiences that last a lifetime. Previously, she was the managing partner of Assurance Services for the northeast region where she led more than 2,000 assurance professionals and managed all strategic, client service, quality and operational matters. She has also served as EY Global Client Service partner for several of the region's largest clients in the media and entertainment, retail and consumer product and pharmaceutical industries. Carolyn was also the first female office managing partner and market segment leader at EY's Metropark office in New Jersey. Listen to her encouraging words.
Candice Tse, RBSNB'98, managing director, Goldman Sachs
Tse, a 20-year veteran of Goldman Sachs, is the US Head of Market Strategy for GSAM's Strategic Advisory Solutions within Goldman Sachs Asset Management (GSAM). Strategic Advisory Solutions delivers GSAM's latest perspectives and analysis on global markets, strategic asset allocation. She is responsible for economic and market strategy, along with client engagement on investment solutions. Prior to her current role, Candice worked in Fundamental Equity Product Management, Institutional Sales with a focus on relationship management and business development, and as a team leader for institutional equity in portfolio administration. Her areas of expertise include Environmental, Social and Governance (ESG) investing, Womenomics, and emerging markets. Tse is a familiar face at Rutgers Business School where she is a mentor to students in the Women BUILD and Road to Wall Street programs. Listen to her message.
Press: For all media inquiries see our Media Kit