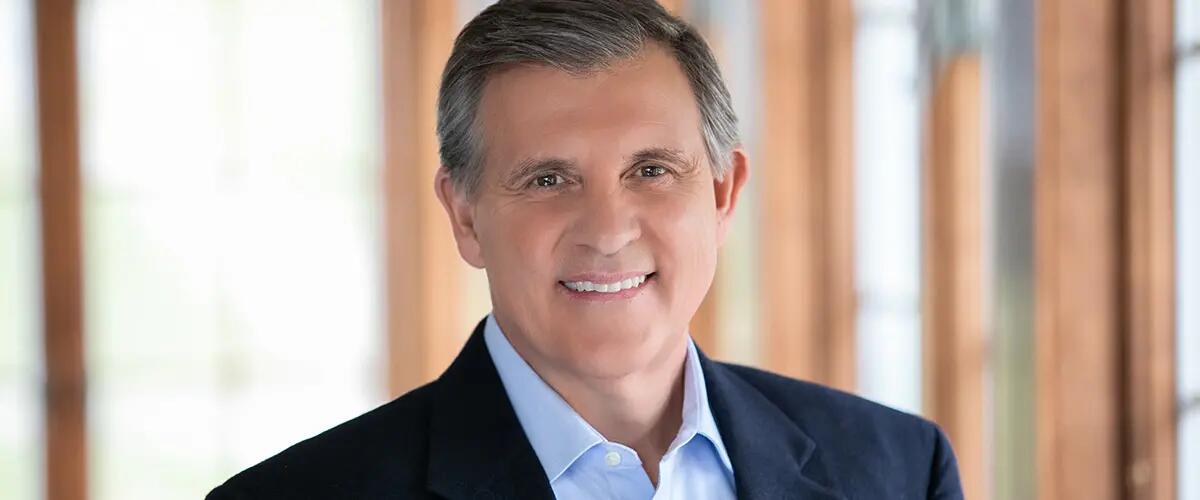 Alumnus helped to build Rutgers Business School's strength in supply chain
Alumni Spotlight: Len DeCandia
Len De Candia
Chief Procurement Officer, Johnson & Johnson
His ties to Rutgers: He completed his undergraduate degree at Rutgers School of Engineering; In 1987, he received an MBA from the Rutgers Graduate School of Management, which is now Rutgers Business School.
How he remains involved with Rutgers: He serves as vice chair on the dean's board of advisors at Rutgers Business School; He is active on Rutgers Business School's Alumni Corporate Engagement Council; He is the founding chair of the Center for Supply Chain Management where he is now affectionately known as its "godfather." He has also taught supply chain as a part-time lecturer. 
The significance of his work with the center: "For me, humbly speaking, it's probably the most important legacy to my profession career. It's this incredible bridge between what is happening in the real world and the brain power, energy, and talent of the faculty. It has helped put Rutgers on the map as one of the top global supply chain programs."
Career highlights: He started as an engineer at Johnson & Johnson and became one of the early leaders in supply chain management; Roche Pharmaceuticals, chief supply officer; At AmerisourceBergen where he revamped the U.S, pharmaceutical distribution supply chain; Estee Lauder, chief procurement officer; In 2014, he returned to Johnson & Johnson to lead the restructuring of procurement. "It was a great opportunity to go back to the company that gave me my first chance and do something significant."
"I have a very emotional relationship with the university. I would not be where I am today, as chief procurement officer of one of the world's largest healthcare companies if not for the opportunity to attend a state school like Rutgers."
At Johnson & Johnson, you're playing a major role in helping to launch the state's Diverse Center of Procurement. Why is it an important issue for the company?
"It fits perfectly with the principles outlined in Our Credo and our overall commitment to Diversity, Equity and Inclusion. Our diverse supplier program is in its third decade and expanding rapidly. We recognize the importance of having a diverse supplier base that reflects our patients and customers around the world. By working with small and diverse suppliers, we tap into new ideas that add value to our business and provide innovative solutions to our marketing, manufacturing and research and development efforts. Our goals are a critical subset of the Johnson & Johnson Health for Humanity 2025 goals. We have committed to achieve $4.5 billion in global impact spend with small and diverse suppliers, which will represent a 20 percent increase from 2020."
Why is it important for you to be engaged with Rutgers: "I have a very emotional relationship with the university. I would not be where I am today, as chief procurement officer of one of the world's largest healthcare companies if not for the opportunity to attend a state school like Rutgers. I met my wife as a freshman and we've been together 43 years, married for 36 of those years. I love what Rutgers stands for. I love the diversity. I love the accessibility. (He was a first-generation college graduate.) It makes me want to give back and create opportunities for other young people."
Fun Fact: Johnson & Johnson employs the largest number of Rutgers alumni. "That's not bad since we're neighbors. I help with events to get more J&J-Rutgers alumni involved with ACE – the Alumni Corporate Engagement Council."
Downtime: He enjoys reading about history and reading biographies. "I go to all the Rutgers football games, and I try to make a few basketball games, too. I do whatever I can to cheer our young knights on."
Favorite Spot: Cape May Point
Press: For all media inquiries see our Media Kit