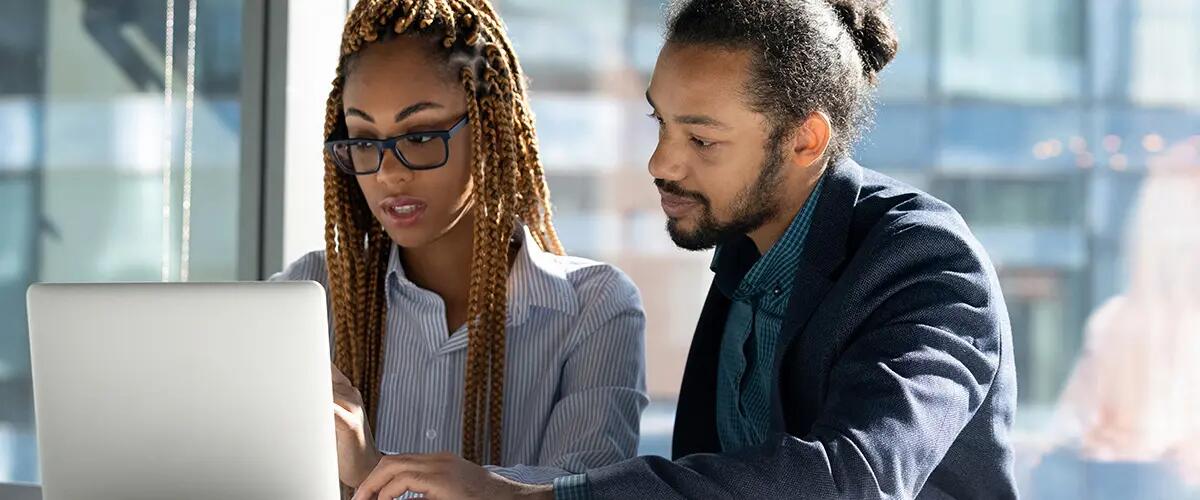 Bank of America invests in Black and Latino Angel Investment Fund of New Jersey
The Black and Latino Angel Investment Fund of New Jersey (BLAIF) is pleased to announce Bank of America as an investor in the fund, effective February 2022.  The BLAIF was launched in 2020 by the Center for Urban Entrepreneurship and Economic Development (CUEED) at Rutgers Business School-Newark and a group of individual accredited investors to provide the necessary seed capital for Black and Latino-owned technology businesses to grow and scale. 
Less than 1% of all high growth technology start-ups are led by Black and Latino entrepreneurs, and just a fraction secure pre-seed capital for growth. The mission of the Black and Latino Angel Investment Fund is to reverse this trend by institutionalizing the friends and family round of capital raising.
"We are thrilled to welcome Bank of America as an investor in the Black and Latino Investment Fund of New Jersey," said D. Lyneir Richardson, executive director of CUEED and the founder of the BLAIF. "Bank of America's ongoing efforts to address the persistent gap in access to growth capital for underrepresented founders align with our strategy of investing in exceptional Black and Latino entrepreneurs with exceptional business ideas ready for scale. We look forward to expanding our work."
"Access to capital remains one of the biggest challenges for minority-owned businesses," said Alberto Garofalo, president, Bank of America New Jersey. "Working together, we can create the conditions that enable new ideas to flourish, thereby ensuring that the opportunities we want for all of our citizens and the strong economy we want for our community are within our reach."
Fund managers are patient, optimistic impact investors who assess potential growth and risk of these start-ups, and help entrepreneurs deliver upon their visions. This includes securing additional capital; providing real-time, situational mentorship; introducing prospective customers, suppliers and other growth resources; and stewarding additional capacity building with larger accelerators.
Investments like the one made to the Black and Latino Angel Investment Funds are one component of Bank of America's $1.25 billion commitment to racial equality and economic opportunity. This commitment is focused on addressing and advancing social issues in minority populations, such as health, jobs, education, housing and capital inequality, and will facilitate benefits across multiple states and communities.
The Black and Latino Angel Investment Fund accepts applications from entrepreneurs in New Jersey and New York or ties to this geography, on a rolling basis; and is also accepting new individual accredited and institutional investors. For more information, visit www.blackandlatinoangelfund.com.
Press: For all media inquiries see our Media Kit