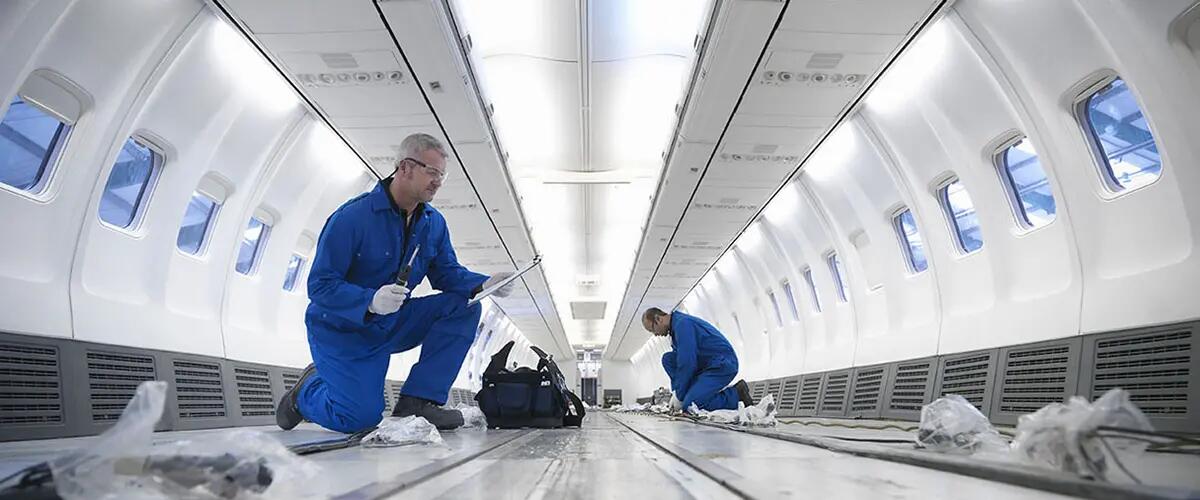 Career changer's investment in supply chain program has big payoff
Alumna Julie Mitchell got a promotion and a raise after completing an online master in supply chain management.
Julie Mitchell, Online Master of Science in Supply Chain Management
Employer: The Boeing Company, Boeing Commercial Airplanes
Position: Supply Chain Operations, Senior Procurement Agent, 737 Galleys
Completed program: In two years, juggling marriage, motherhood and a full-time job.
Her ROI: "The degree catapulted me into a senior procurement agent position. There are people who have waited 10 years for that to happen." With five years at Boeing and after earning a Master of Science in Supply Chain Management, she is earning 83 percent more than when she started.
What she does: When Boeing is configuring 737 interiors for a new airline, Mitchell works with the clients, engineers and suppliers to coordinate technical data, and to procure and arrange delivery of every piece of equipment necessary to furnish the galleys. She works on risk and disruption management as well as process improvement with both Boeing manufacturing and suppliers.  
Her career path: After working as a manager in a dental practice for more than a decade, she took a business operations job at Boeing and got her first taste of supply chain management when a vendor experienced a crisis and an inventory shortage ensued. She helped out with logistics, billing, and trying to get the operations back on track. "I learned so much about disruption management," she said.
What attracted her to supply chain: "I like to be challenged and I like fixing problems. A 737 has 400,000 parts, including nuts and bolts. It can be like working on a puzzle. The most rewarding thing is delivering something to a customer that they're happy with."
Top Photo: Getty Images
Press: For all media inquiries see our Media Kit