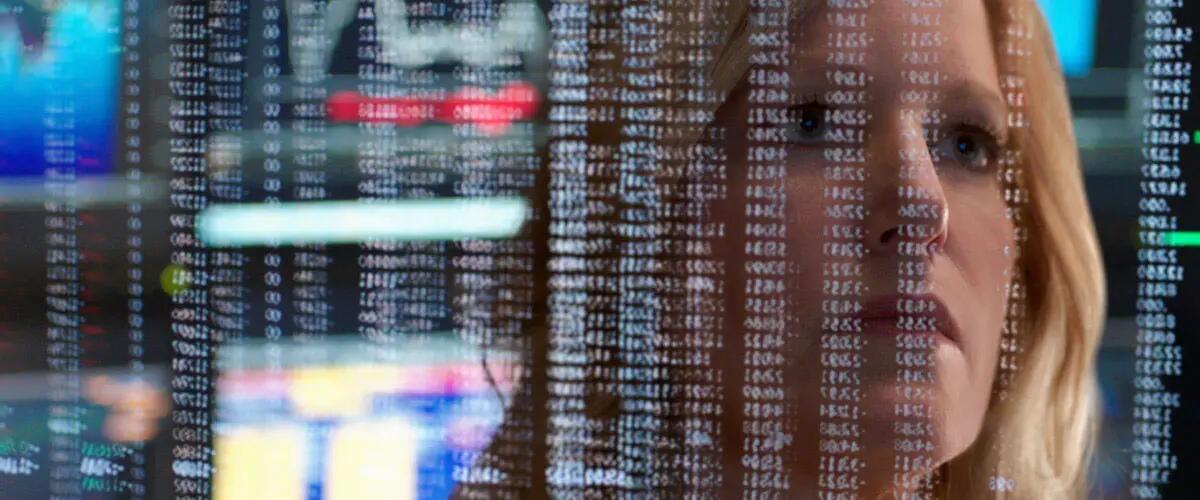 Equity, a new film detailing the struggles of women on Wall Street, has deep Rutgers ties
This story originally appeared in Rutgers Today. It was written by Lisa Intrabartola.
When Candace Straight landed at Bankers Trust Company on Wall Street in 1969, the finance industry was rife with gender discrimination.
"They didn't allow women in the credit training program because they didn't want to subject us to the hazards of traveling," said Straight, who was appointed to Rutgers' Board of Governors in 2011. "I went in the investment department instead because men and women were treated equally."
The Bloomfield resident went on to enjoy a successful professional life, working in mergers and acquisitions for Merck and partnering in a private equity fund before retiring in 1998. Her pioneering career was one of several charted in Melissa S. Fisher's 2012 book Wall Street Women.
So in 2014, when Straight was approached by actresses and writers Alysia Reiner and Sarah Megan Thomas – who'd read Wall Street Women – about a movie script detailing the struggles of women navigating that male-dominated world, she threw her support behind it.
Today Straight is executive producer of the movie Equity, starring Breaking Bad's Anna Gunn as a Wall Street investment banker who gets passed over for a promotion and becomes entangled in an initial public offering scandal.
The independent film written by Amy Fox, directed by Meera Menon and co-starring Reiner and Thomas, who also are co-producers, celebrated its world premiere at Sundance Film Festival and purchase by Sony Classic in January.
"[Reiner and Thomas] wanted to make a great movie that featured women behind and in front of the camera. It's the first time it has ever happen in a Wall Street movie," Straight said. "As someone who worked hard on trying to break the glass ceiling and was past president on the Financial Women's Association of New York, the movie just spoke to me."
She had a feeling Equity would resonate with her friends as well.  In addition to opening her wallet, she opened her Rolodex for Reiner and Thomas, and threw several parties that connected them with 70 percent of their investors.  Among the nearly 30 women backing the film, are two Rutgers alumna, Beverly Aisenbrey and Suzanna Curry.
Aisenbrey, who graduated from Douglass College in 1975 and from Rutgers Business School-Newark and New Brunswick in 1982, recently retired as managing director of the executive compensation firm Frederic W. Cook & Co. in New York City.
"My experience in my field and the issues I dealt with are similar to the issues the women in the movie deal with," Aisenbrey said. "The hours are long and unpredictable, and that's very challenging for women, particularly women who have families."
A 1984 graduate and founding sister of Sigma Kappa, Curry is a co-producer and media consultant for Equity. Her mother and husband are also Rutgers alumni, and her two children attend the university.
"If nothing else, this shows the value of a Rutgers education, that Rutgers women are out there doing something after they get their degree," said Curry, owner of Write Ideas Public Relations, Marketing & Advertising, which represents entertainers and writers. "I always tell my children that life is about contacts. It's phenomenal the people you will find in New Jersey who went to Rutgers. And we all help each other."
The Mahwah resident and 10-year member of the Mahwah Board of Education met Straight a few years ago at a Women in Education Seminar. Curry said it was easy to get behind Equity because the biases women face in the film are universally felt by working women.
"I think in any industry it is still harder for women to succeed," Curry said. "I do see Hollywood as still a male-dominated an industry, which is why I think this movie is pivotal."
Straight, Curry and Aisenbrey were all in Utah last week for the Sundance premiere.
"The response has been great so far as I can tell," said Aisenbrey. "Lots of interest, lots of applause."
But the best part was Sony Classic buying Equity, said Aisenbrey, and promising to distribute it in many markets across the country.
"That's important to us," she said. "If we are trying to get a message out broadly, I think it's better we are shone in theaters and trying to generate a conversation."
Press: For all media inquiries see our Media Kit