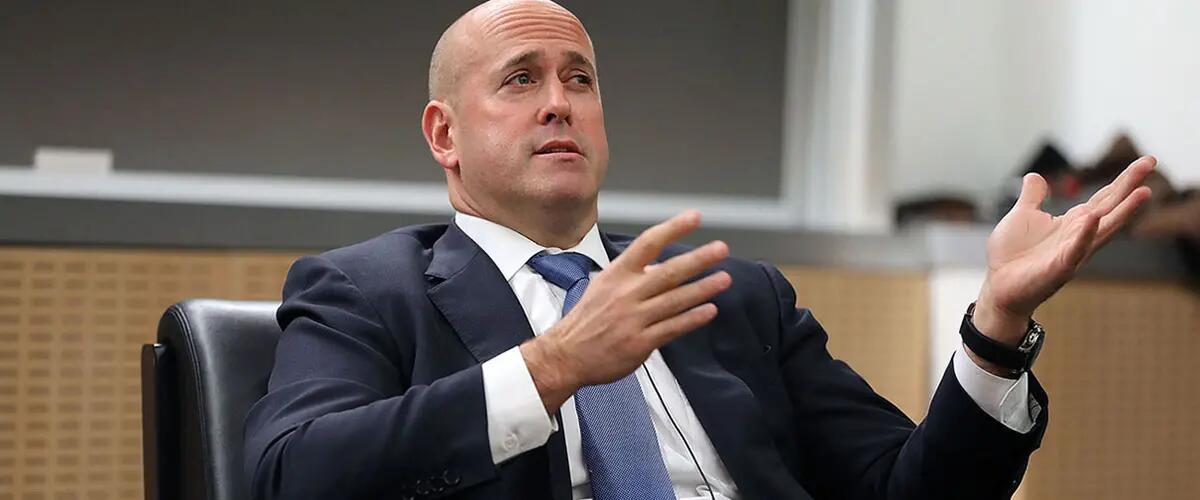 Explaining the 2008 Financial Crisis
Rutgers alumnus Harvey Schwartz returned to the New Brunswick campus Nov. 27th as a guest lecturer, sharing his front-line experience and reflections on the 2008 global financial crisis.
Schwartz, the former president and co-chief operating officer of the Goldman Sachs Group who retired earlier this year, spent the evening with more than 300 attendees gathered for 10 Years Later: Reflecting on the Financial Crisis, an event in the Rutgers Business School's recurring CEO Lecture Series. Fred Hoffman, a professor of professional practice in finance and economics, moderated the talk.
Schwartz said there were many, many years of economic decisions and actions that led to a "world that was over leveraged" by 2007.
The New Jersey native reflected on a key moment in the crisis in September 2008 when Lehman Brothers, a long-respected financial investment house, collapsed. In the aftermath, Schwartz said it was clear to regulators and market participants that the "monitoring and reporting of risk exposures between financial institutions" wasn't at a satisfactory level. Schwartz described how during his time as CFO, he and his team worked with regulators to help the industry develop best in class risk, capital and liquidity management practices.
Schwartz acknowledged to the audience of mostly undergraduate students in their 20s that their generation's perception of both "institutions and trust" are shaped by the fallout of the global financial crisis, much like the Great Depression in the 1930s shaped the views and behaviors of their grandparents.
In a parting piece of advice to those students in attendance, Schwartz encouraged them: "Don't forget your school."
In a parting piece of advice to those students in attendance, Schwartz encouraged them: "Don't forget your school."
Schwartz hasn't. A 1987 graduate, Schwartz the school was instrumental in helping him identify his love of economics and finance. To give back, Schwartz funds numerous student scholarships and has helped establish the Road to Wall Street, an eight-year old program that connects students with alumni and professionals in the financial industry, helping them gain real-world Wall Street experience that can lead to lifelong careers.
Press: For all media inquiries see our Media Kit