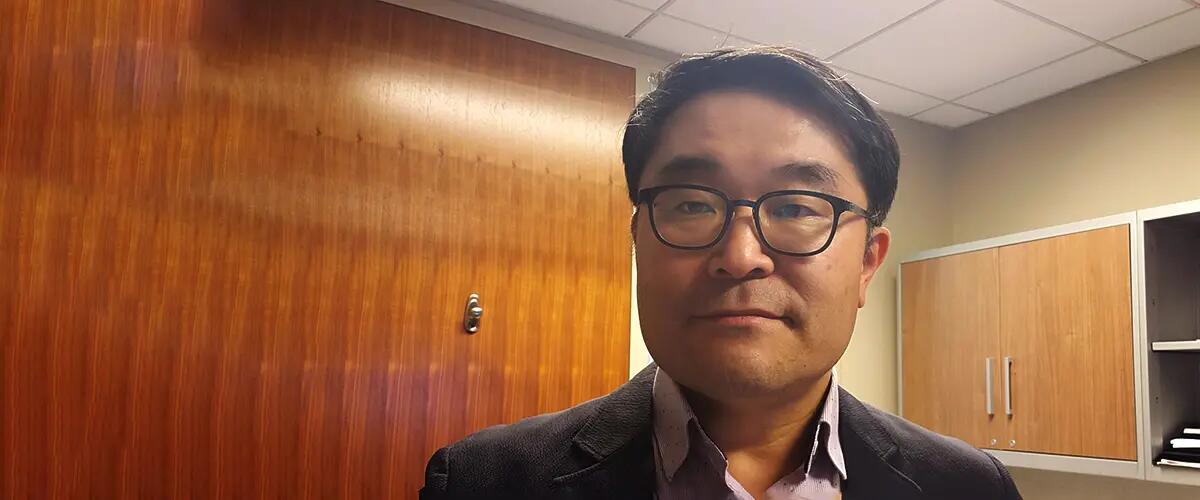 Faculty Spotlight: Professor prepares students for careers that don't yet exist
Won Gyun No, associate professor
Department: Accounting and Information Systems
Teaches: Cybersecurity Assurance in the Master of Accountancy in Financial Accounting program, Cybersecurity Management for MBA students, Accounting Information Systems for undergraduates
Expertise: eXtensible Business Reporting Language or XBRL. As business reporting transitioned from paper or PDF to digital during the last 20 years, a need arose to standardize the information to make it more accessible. The eXtensible Business Reporting Language (XBRL) was developed to provide financial information users with a standardized method to prepare, publish, and exchange business information in digital format. Professor No researches XBRL documents assurance and incorporates his findings into his teaching.
His research on XBRL: "Assurance on XBRL-Related Documents: The Case of United Technologies Corporation," Journal of Information Systems, Vol. 23, No. 2 (Fall), 2009 pp. 49-78
Other areas of expertise: Audit and Cybersecurity Risk
Outside the classroom: He advises the Blockchain Hub student club. He connected the club with one of his Ph.D. students who is helping to guide them in creating a prototype that uses blockchain for COVID-19 tracking. He hopes that the undergraduate students will present the research at a future conference.
Why he teaches: "I enjoy working with PhD students, and I believe in undergraduate students, preparing students for future changes and giving them more opportunities. We are preparing students for careers that may not even exist yet.  I provide an entry point to understand emerging technologies and future careers."
Press: For all media inquiries see our Media Kit