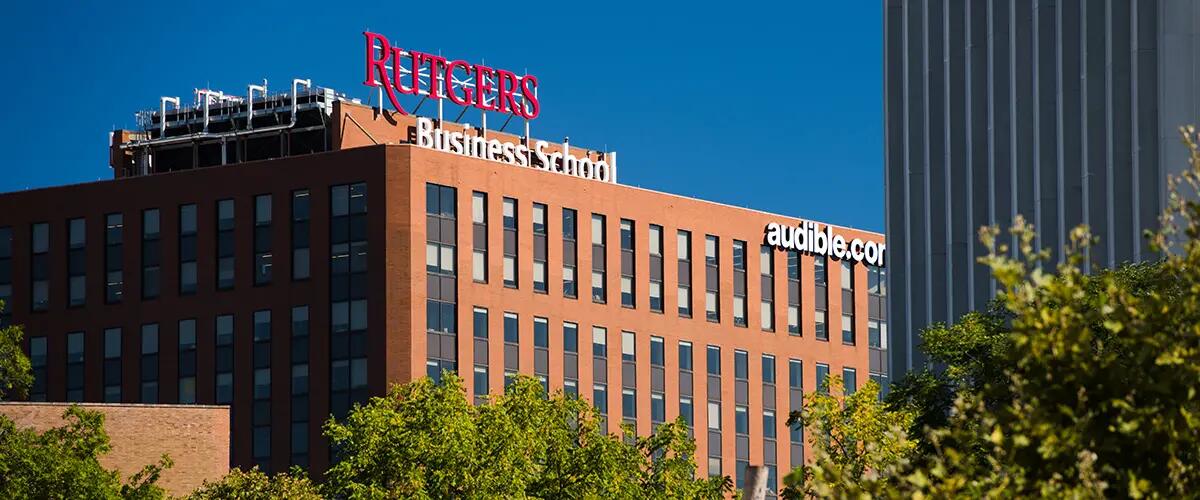 Graduate supply chain management program retains its prominence in U.S. News & World Report ranking
Rutgers Business School's Supply Chain Management program is No. 11 in U.S. News & World Report's 2016 ranking of graduate schools for business.
For the second year in a row, Rutgers Business School landed the No. 11 spot for its graduate supply chain management program. In 2014, U.S. News & World Reportranked the program No. 13 in the nation.
"This ranking is more evidence of why Rutgers is recognized as a global leader in supply chain management," said Professor Alok Baveja who chairs the Supply Chain Management Department at Rutgers.
Expertise in managing supply chains continues to grow as markets and the economy leverage global supply and demand. The demand for skilled professionals has spawned specialized programs in supply chain management (SCM), which involves logistics, planning, purchasing and distribution.
And for Rutgers students, the demand results in tremendous opportunity.
While 98 percent of Rutgers Full-Time MBA students were employed 90 days after graduation, according to the latest U.S. News & World Report ranking, the results for students with supply chain expertise is even more impressive: 100 percent of the Rutgers MBA supply chain management students were employed 90 days after graduation.
Rutgers MBA students graduating from the supply chain management program in 2015 were hired by such prominent companies as Bristol-Myers Squibb, Colgate Palmolive, Dell, Deloitte Consulting, Johnson & Johnson, Mastercard, Memorial Sloan Kettering, the New York State Metropolitan Transportation Authority and Pfizer.
And there's proof that they also excel in those jobs. Two Rutgers MBA alumnae, Sarah Kruse Harse and Aisha Khan, were recently included among the 30 under 30 Rising Supply Chain Stars, a national listing compiled by the Institute for Supply Management and ThomasNET. Both women, who graduated in 2014, specialized in SCM.
Rutgers Business School Dean Lei Lei, who helped to create the Supply Chain Management Department more than 15 years ago, said the MBA in supply chain management "continues to distinguish Rutgers Business School with its excellence and strong connections to industry."
According to Professor Baveja, the program derives its strength from its distinguished faculty who are skilled and experienced at balancing academic rigor with business relevance as well as from students and alumni, who are its great ambassadors. The program also benefits from the influence of the Center for Supply Chain Management's advisory board members and the industry partners that work closely with faculty and students to create cutting-edge curriculum that ensures graduates are highly sought after in the marketplace.  
"This ranking is also an unequivocal statement of the value proposition the Rutgers SCM graduate program offers to our students in New Jersey and, indeed, across the world," Baveja said.
The graduate SCM program at Rutgers Business School finished a spot away from University of Pennsylvania's Wharton School, according to U.S. News & World Report. It ranked ahead of Columbia Business School (No. 17), Northwestern University's Kellogg School of Business (No. 15) and the Haas School of Business at the University of California-Berkeley, which tied at No. 17 with Columbia and the University of California-Los Angeles.
- Susan Todd
Press: For all media inquiries see our Media Kit