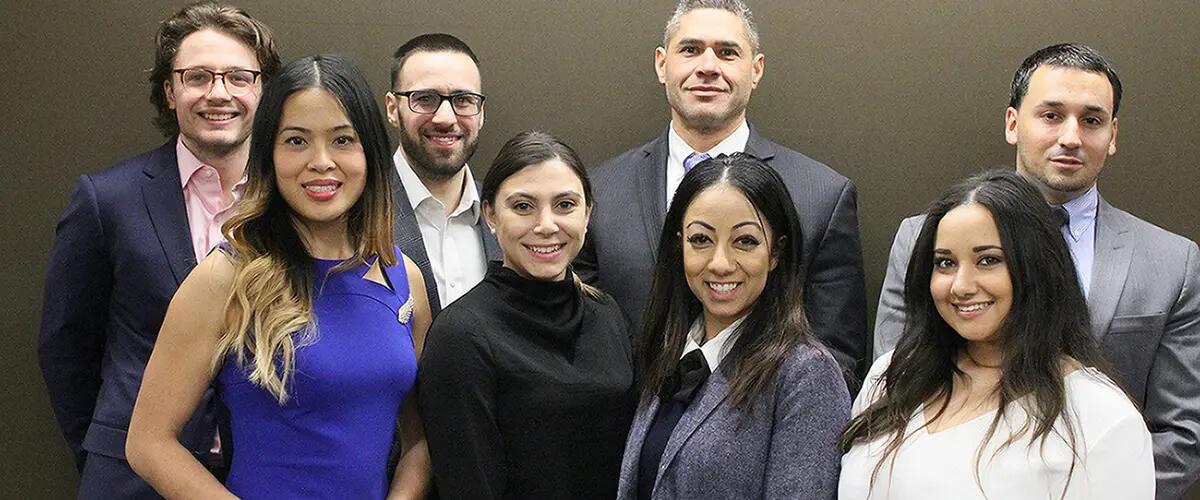 Healthy snack maker wins annual business plan competition
The judges awarded $20,000 to Juan Salinas, a Rutgers part-time MBA student who runs Perfect Life Nutrition. The company's lead product, baked peanut puffs called P-nuff Crunch, is sold largely by independent health food stores.
Rutgers part-time MBA student Juan Salinas won the top prize of $20,000 in the annual business plan competition for a startup company that makes P-nuff Crunch healthy snacks.
Salinas started West Orange-based Perfect Life Nutrition in 2015 after working in the food divisions of several of the largest consumer packaged goods companies. The company's main product is a baked peanut puff snack that is sold largely in independent health food stores.
The 2018 competition at Rutgers Business School was the most competitive in years, attracting a total of 44 entries. The judges narrowed the entries to five finalists and in an unprecedented move, they awarded prize money to all five of the teams who made it into the final competition. The annual competition is sponsored by the Sales Executive Club of Northern New Jersey Foundation to encourage the entrepreneurial ambitions of students and alumni and support job creation in New Jersey.
"The five presentations here were the five best in 15 years or more that we've been doing the business plan competition," said Richard Romano, the foundation's president who helped to judge the entries.
Monica Mikhiel, Dominick Cirillo and his wife Merna Cirillo, a part-time MBA student at Rutgers Business School, who partnered up to form a cake-making company called Half Caked, won the second prize of $15,000.
The third place winner was Rutgers MBA alumna Jen Du, who is founder and chief executive officer of Before Elixer, a health remedy. Du received $10,000 in prize money. Anton Kogan, who won first place last year for his business plan for Emma's, received fourth prize of $7,500 for a new startup called Insite Solution Group that does background screening for property managers.
The fifth place prize of $1,000 went to Toolbox, a company started in January by part-time Rutgers MBA student Gabrielle Castelao and her business partner Matthew McGinn. The company helps retailers and small businesses find companies to carry out repairs in their stores.
"I hope your businesses succeed," Romano told the entrepreneurs, "and I hope you will keep us aware of your successes."
The competition was organized this year by Doug Brownstone, an assistant professor of professional practice in management and global business at Rutgers. In addition to Romano, the judges included Sharon Lydon, executive director of the Rutgers MBA Program and John Wilson, who also represents the Sales Executive Club of Northern New Jersey Foundation. Mayuresh Pandit, a Verizon Wireless product manager and Rutgers MBA alumnus, helped to mentor the students. 
-Susan Todd
Press: For all media inquiries see our Media Kit