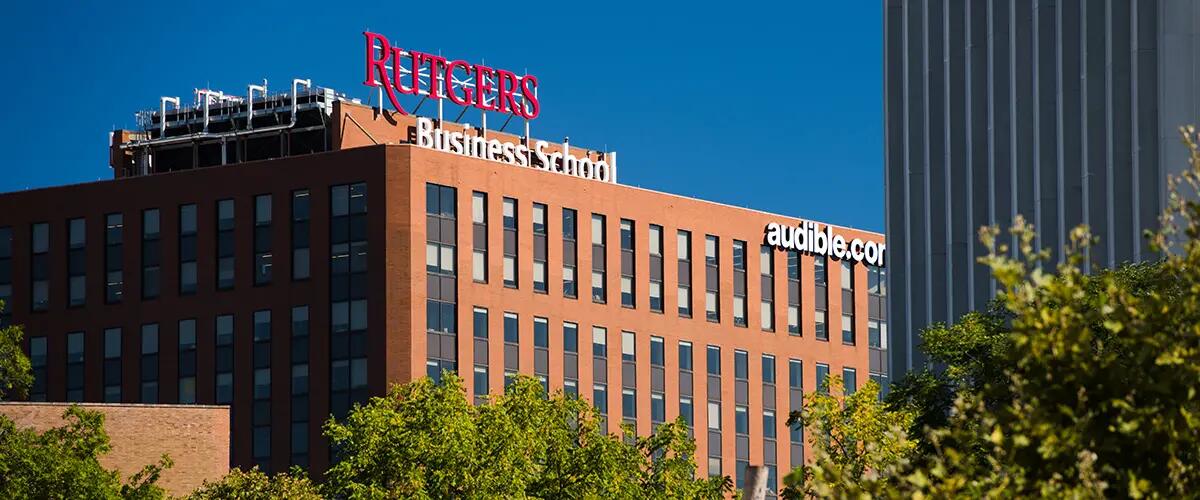 Master of Accountancy in Governmental Accounting program ranked 27th in the nation
The 2014 US News & World Report ranking for "Best Online Graduate Business Programs" ranked the Rutgers Business School Master of Accountancy in Governmental Accounting program 27th in the nation out of 169 ranked programs. While US News & World Report does not delineate between an MBA and other online graduate degrees, the ranking criteria fit the Governmental Accounting program just as well as every other online graduate business degree program.  The methodology is based upon student engagement (33%), admissions selectivity (20%), peer reputation (20%), faculty credentials and training (13.5%), and student services and technology (13.5%).  The only advanced degree program in governmental accounting, the Master of Accountancy in Governmental Accounting is accredited by the Association to Advance Collegiate Schools of Business, the gold standard of business school accreditation.
"This recognition of our program's best practices in design and delivery is very valuable because it distinguishes the quality programs from the literally hundreds of programs available online" says Director Irfan Bora, CPA, CMA, CGFM.  Director Bora has helped direct the Masters Degree Program in Governmental Accounting as its Associate Director for over 10 years.  He was instrumental in developing the online component of the program making it the first completely online graduate program at Rutgers Business School.
Julian Keaton of Dallas, TX states: "Having grown up in the Northeast, I was familiar with Rutgers' reputation for academic excellence.  In my search for a graduate accounting program, I saw that the business school offered one that focused on governmental accounting. This was the perfect choice considering my desire to make my career in the federal government. . . . The fact that this program can be completed via distance learning ultimately enables me to focus on establishing my career while attending a prestigious institution like Rutgers."
Along with readings, problem sets, and other coursework, students engage in lively discussions using a web tool enabling near real-time and asynchronous communications.  Students from around the country enroll in the program, bringing varied experiences and perspectives to assignments and interactions.
This does not mean that the program exists only in the ether.  The annual Rutgers Governmental Accounting and Auditing Update Conference is attended by approximately 150 government auditors, accountants, and financial professionals each year.  Generally, the NJ State Treasurer and officials from the NJ State Comptroller, the NJ State Auditor, the Governmental Accounting Standards Board, and the NJ Division of Local Government address conference attendees. Eight Continuing Professional Education (CPE) credit hours for CPAs and RMAs are offered.  Current students of the Master of Accountancy in Governmental Accounting program can register at no cost for this event.  In addition to earning CPE credit hours, hearing updates on current regulations, accounting pronouncements, auditing issues and other subjects of interest by distinguished speakers, some students meet face-to-face with classmates that they have only known online.
Press: For all media inquiries see our Media Kit