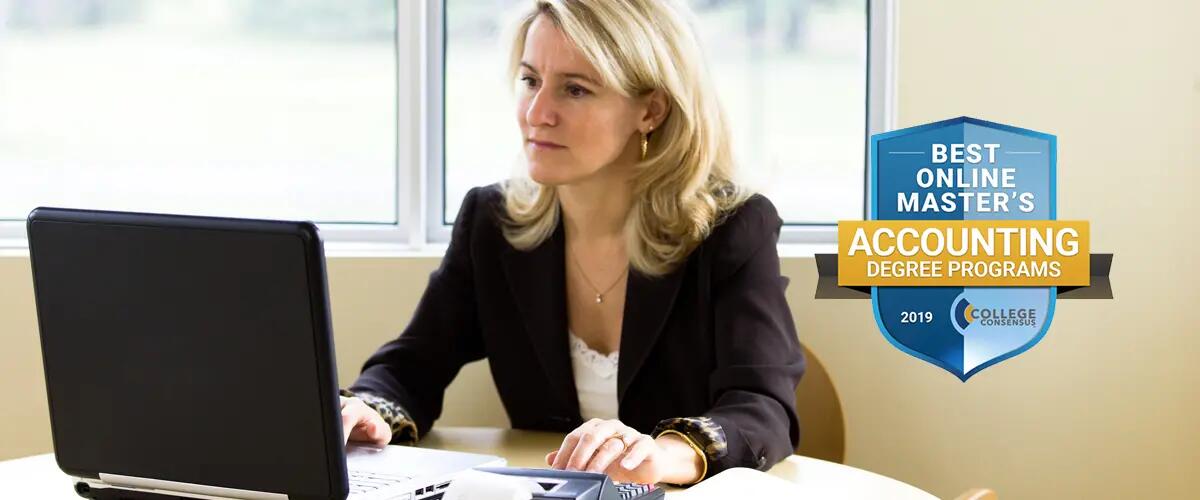 Master in Governmental Accounting ranked No. 2 online program in the U.S.
College Consensus just released its ranking of the Best Online Master's in Accounting Degree Programs 2019. Rutgers Business School's Master of Accountancy in Governmental Accounting ranked No. 2 in the U.S.
College Consensus researched more than 600 schools across the country focusing on affordability, convenience and reputation. The authors' rationale was that accounting professionals with an advanced degree that provides a solid foundation in business, accounting theory and case studies will always be in demand. The ranking highlighted online programs that offered working professionals access to high-quality programs, accredited by the AACSB and the IACBE.
Each of the three factors evaluated were equally weighted.  Affordability was measured by tuition for the entire degree, but did not include fees or books.  Convenience was based on GMAT/GRE requirements and whether the degree could be completed 100% online. The reputation for each degree was taken from scores by The Economist, U.S. News & World Report, and Bloomberg Businessweek.
"College Consensus examined three important factors that students consider beyond academic rigor, accreditation and career advancement, in which the Rutgers Business School Master's in Governmental Accounting has excelled for 25 years," said Irfan Bora, assistant professor of professional practice and director of the Master's in Governmental Accounting.
"The first and only internationally recognized, interdisciplinary, fully online Master's in Governmental Accounting is tailored for the working professional to earn an advanced accounting degree anywhere, anytime," said Bora.  "Affordability, convenience and reputation are very significant criteria for students and we are honored to be ranked No. 2 in the U.S. by College Consensus.
Photo credit: Thinkstock
Press: For all media inquiries see our Media Kit