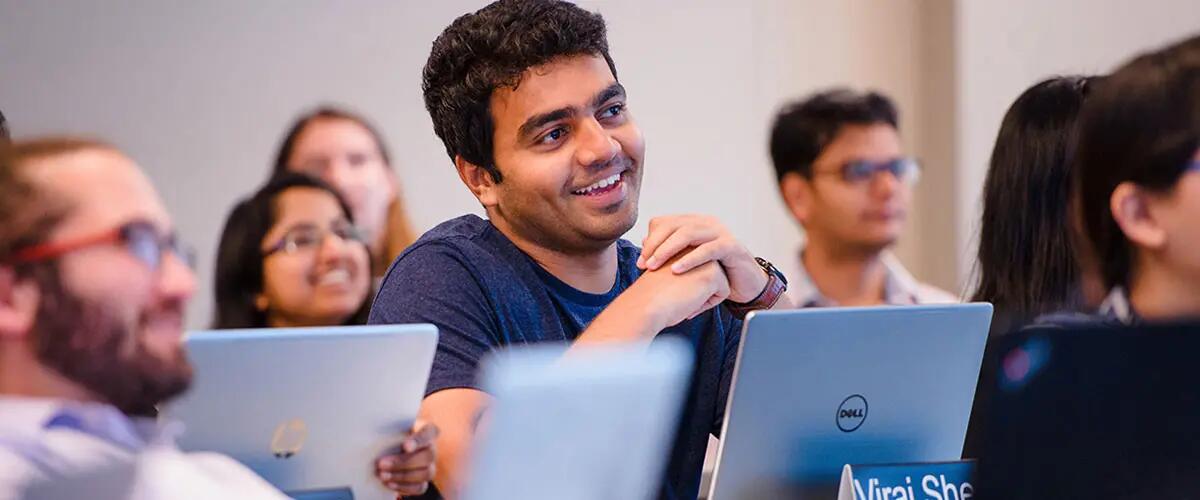 New scholarships available for Rutgers alumni with MBA ambitions
Rutgers Business School is offering two full scholarships and other partial financial awards to exceptional Rutgers University alumni who decide to pursue a Full-Time MBA.
A Rutgers Full-Time MBA has proven to be a rewarding and successful path to upper management for many Rutgers University graduates, whether they studied business, science, engineering or the humanities as undergraduates. If you have thought about how to take charge of your career or weighed the benefits of earning an MBA, the ability to receive scholarship money could help make those plans more realistic.
Scholarship money is also available to individuals who are not Rutgers alumni based on their academic credentials and potential. The new scholarships are being made possible through the generous support of Rutgers Business School alumni.
"We are excited to be able to offer these scholarships to high-achieving MBA candidates, especially Rutgers alumni, to help them reach their career goals," said Doug Miller, associate dean for MBA programs at Rutgers. "The financial support is especially significant in these uncertain times. Our strong corporate partnerships and network of more than 45,000 alumni offer Rutgers MBA graduates a proven path to career success."
Full-Time MBA students at Rutgers Business School not only learn the core fundamentals of business, they gain knowledge of specific industries, such as pharmaceutical management, supply chain and finance, from leading academics, experienced practitioners and alumni.
Students also benefit from intense career management classes to hone resume-writing and interviewing skills. There are countless opportunities to network with Rutgers alumni as well as corporate recruiters. Many students also take advantage of mentoring programs, case competitions and student clubs to enhance their career prospects.
The scholarships will be offered to highly-qualified applicants throughout the spring. Extended deadlines for completed applications, GMAT/GRE scores and letters of recommendation are available.
For more information, contact Ronald Kwan, director of Graduate Admissions at Rutgers Business School, at rkwan@business.rutgers.edu. Visit https://www.business/rutgers.edu/full-time-mba to begin an application.
To learn more about the Full-Time MBA Program at Rutgers Business School, register to attend a Virtual Open House on Tuesday, Aug. 4, at noon or 7 p.m. 
Press: For all media inquiries see our Media Kit