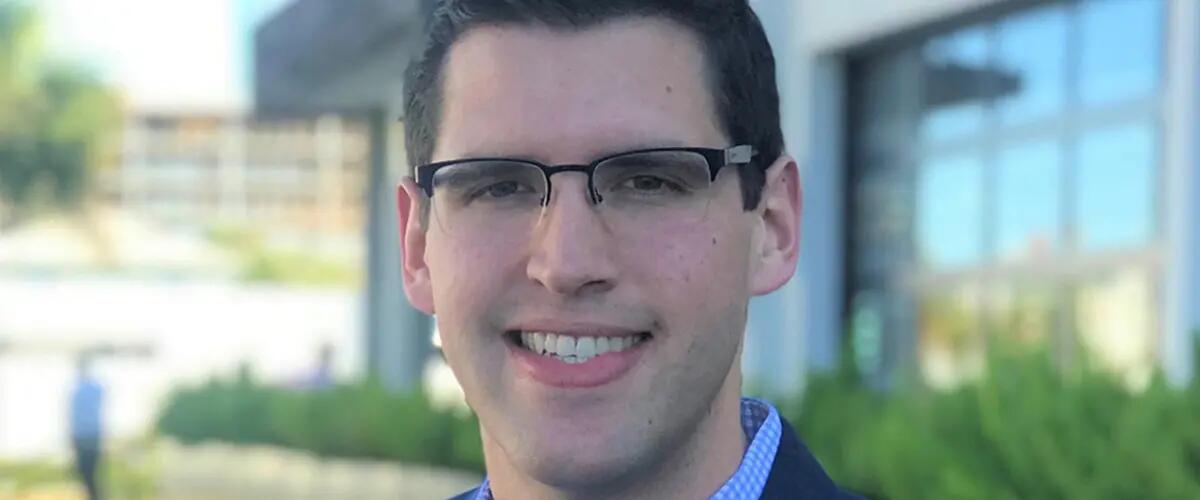 From the Northwest to New Jersey: Rutgers MBA was a risk worth taking
One in a series of stories about why the Rutgers MBA Program turned out to be the best choice for someone from out-of-state.
When Bryce Kanter, a native of Oregon who started his career at a small biotech in Washington State, decided to attend Rutgers Business School for his MBA, he joked with his family and friends that he was going to study abroad.
"It was definitely a little intimidating," he said, "but it was a risk worth taking."
After working as a lab tech in research and development for the biotech company, Kanter decided he wanted to be on the business side of the pharmaceutical business. At Rutgers, the opportunity to do a dual degree program would allow him to strengthen his medical knowledge while he learned business.
Kanter found only one other program like the dual degree Rutgers offered. He said he chose Rutgers because the other program was less structured.
He earned a Master of Science in Biomedical Sciences from the medical school as he worked on his MBA. "The classes were staggered enough that I could do the business classes and then walk over to the medical school," he said.
Learn more about how a Rutgers MBA can change the trajectory of your career during a webinar on Wednesday, Feb. 2 at 7 p.m. that is geared specifically for domestic out-of-state residents.
The investment of his time and money paid off quickly. He secured a 10-week internship at Bayer in part, he said, because the person making the hire felt it was "very valuable" to have someone who knew science and business. (His concentration was marketing.) During the internship, he was put on the brand team for BetaSeron, a treatment for Multiple Sclerosis.
"My goal of going back to school was to get on the business side of a science company. The schoolwork was the foundation, but the career development by Dean Vera's team and the access to all these companies that came on site to recruit was the most valuable part." - Rutgers MBA alumnus Bryce Kanter
He was one of two students in his cohort chosen to do a leadership tract at Bayer when he completed his master's programs. He was later put on a team responsible for developing the marketing strategy for Bayer's prostate cancer drug, Darolutamide. "We spent a year and a half building the components for that launch," he said. "It was a huge learning experience."
Now Kanter, 31, is two years into leading a marketing team for Novartis subsidiary Advanced Accelerator Applications, which focuses on prostate cancer treatments.
"My goal of going back to school was to get on the business side of a science company," Kanter said. "The schoolwork was the foundation, but the career development by Dean Vera's team and the access to all these companies that came on site to recruit was the most valuable part."
"For me, the return on investment is real," he said. "The job I have now pays more than I ever thought it would, and it pays much more than the lab tech position I left."
Press: For all media inquiries see our Media Kit