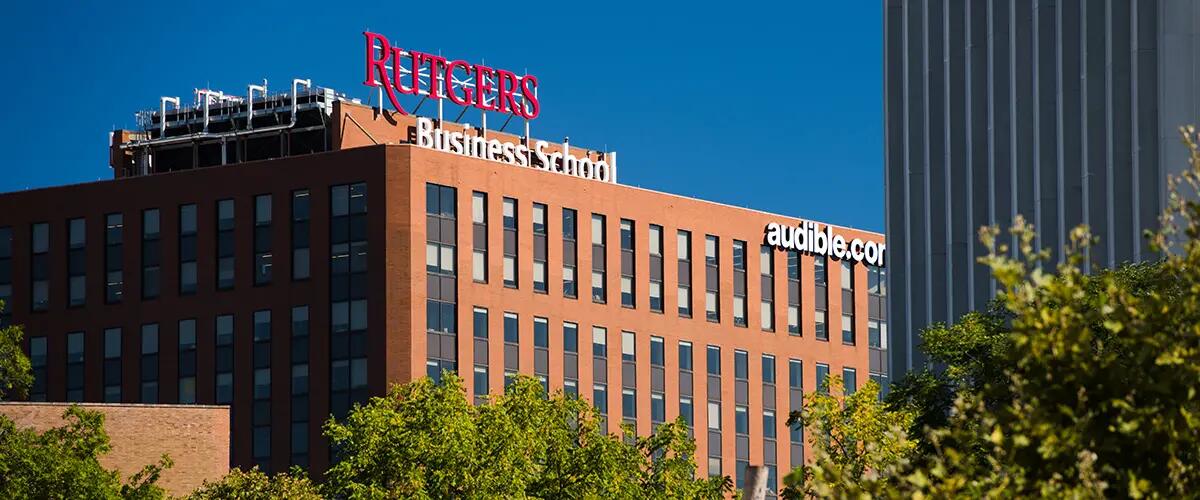 Rutgers Business School accounting undergraduate program ranked #31 by Accounting.com
Accounting.com has been a well-known accounting career resource since 1996, and they have recently expanded to include helpful education information.
After reviewing every bachelor's in accounting program offered in the U.S., Rutgers Business School has been chosen as one of the best, ranked #31 in the 50 Best Bachelor's in Accounting Programs nationally.
"Our Department is pleased that our Rutgers undergraduate accounting program in New Brunswick is ranked among the top 50 Bachelor's Degree programs in Accounting" said Dan Palmon, Chairperson, Department of Accounting and Information Systems.  "While we are ranked 31st, we strive to constantly improve.  Although we learn and teach about numbers we never forget that our real focus is people. With the great students, faculty, and staff that we have, we are on our way to even greater success in the future."
Accounting.com compiled the list of the best bachelor's degree programs to exacting standards, based on data from a wide range of sources, including Integrated Postsecondary Education Data System and institution websites themselves. The primary factors for ranking included academic rigor, selectivity, student satisfaction, and long-term success. They found that Rutgers Business School excels in all categories.
The Bureau of Labor and Statistics (BLS) reports the growth rate for the accounting profession is expected to be 13% between now and 2022. The BLS also notes that accountants can find work in tax offices, government branches, the finance and insurance sectors, or in business management.
According to the Bureau of Labor Statistics, U.S. Department of Labor, Occupational Outlook Handbook, 2014-15 Edition, Accountants and Auditors, graduates with bachelor's degrees in accounting received offers with a median salary of $63,550.
Experience also impacts pay rates; accounting managers, with six or more years of employment, earn significantly more than a recent graduate makes. Accountants who have earned a professional credential or become a licensed CPA, earn about 10% more than unlicensed professionals.
Most of the schools listed in the 50 Best Bachelor's in Accounting Programs do not have CPA-specific degree programs, since certification usually requires students to complete bachelor's and master's degree programs in order to fulfill the 150 credits required by most states' licensing boards.
The 50 Best Bachelor's in Accounting Programs list ranks 50 colleges and universities based on their competitive graduation rates, reputations, and curriculum standards. Note that these schools are accredited by one of the following accounting accreditation agencies:
Association to Advance Collegiate Schools of Business (AACSB)
Accreditation Council for Business Schools & Programs (ACBSP)
International Assembly for Collegiate Business Education (IACBE)
One business school accreditation represents the highest standards in the world, and has since 1916: AACSB International. AACSB International accreditation is an achievement earned only by programs of the highest caliber. Institutions that earn accreditation confirm their commitment to quality and continuous improvement through a rigorous and comprehensive peer review. Rutgers Business School earned AACSB International accreditation in 1941 (then named the School of Business Administration) and has maintained accreditation through every review since.
Press: For all media inquiries see our Media Kit