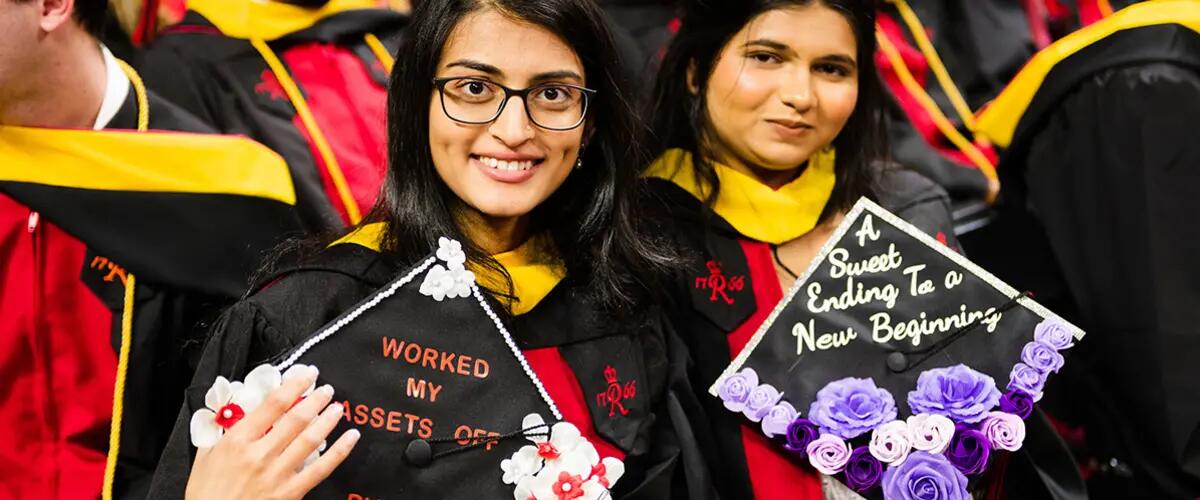 Rutgers Business School Graduation 2023 in Photos
Graduation arrives every year as the spring flowers begin to blossom, and it brings a litany of traditions: photos of graduates in caps and gowns, special awards, celebratory dinners, and convocation ceremonies.
Rutgers Business School is involved in four convocations, a university-wide ceremony, a convocation for seniors graduating from Rutgers Business School-New Brunswick, a campus-wide commencement in Newark, and a graduate program convocation.
The slideshow below captures the pomp and circumstance and some of the joy that comes with the accomplishment of graduating from college or finishing a masters program. Photos by Fred Stucker, Island Photography, and Sean Ireland.
Rutgers Business School - Graduation 2023
Press: For all media inquiries see our Media Kit