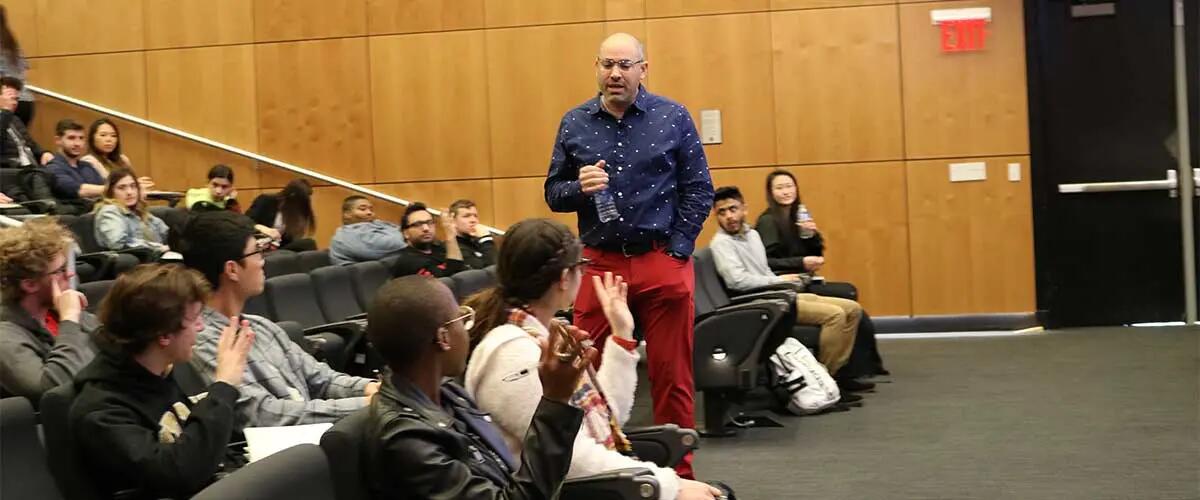 Rutgers Business School MBA entrepreneurship program No. 22 in the world
In Poets & Quants' recently released 4th annual report on "The World's Best MBA Programs for Entrepreneurship in 2022," Rutgers Business School was ranked No. 22 in the world. This placed the Rutgers Full-Time MBA program as the No. 1 Public MBA for Entrepreneurship on the East Coast for the second consecutive year. Overall, RBS was ranked No. 18 in the U.S., No. 6 among U.S. public business schools and No. 3 in the Big Ten [see report]. 
Poets & Quants provides the most comprehensive deep dive into the entrepreneurial experience for full-time MBA programs [see methodology]. The ranking shows the strength of RBS' MBA faculty and curriculum focused on entrepreneurship and innovation, as well as RBS students launching their own businesses or being involved with startups. The RBS entrepreneurial ecosystem of courses, centers, start-up accelerator, alumni, and investors supports students who want to start businesses or bring an innovative mindset to corporate roles.
In addition to learning in the classroom, Rutgers MBA students with business ideas and nascent companies can compete for start-up funding in an annual business plan competition. The competition has helped to launch and grow numerous ventures founded by Rutgers MBA students.
Julia Conroy, M.Ed., assistant dean and director MBA Program Office, said, "Rutgers Business School's credo, 'Resilient, Resourceful, Responsible, and Reinvent,' exemplifies the spirit of entrepreneurship. Our MBA students are engaged and passionate as they look beyond the classroom for opportunities for themselves and their communities.  It is very gratifying to have the value of Rutgers Business School's entrepreneurial ecosystem recognized by Poets & Quants.
The methodology behind Poets & Quants' rankings incorporates sixteen data points weighted from 15% to 2.5%. As in previous years, the two heaviest weighted categories are the average percentage of MBAs launching businesses during B-school or immediately after and the percentage of MBA elective courses that are 100% focused on entrepreneurship and/or innovation. Among the factors contributing to the rankings are the percentage of MBA faculty actively involved in a startup outside of the school and the number of mentors available to MBAs.
Press: For all media inquiries see our Media Kit