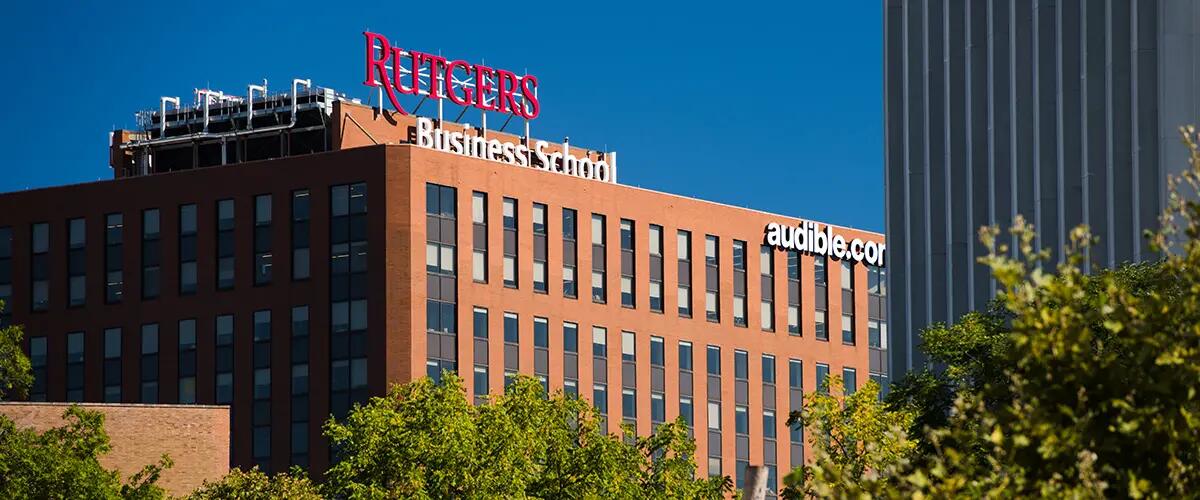 Rutgers Business School's online masters are No. 14 in U.S. News & World Report's 2016 ranking
Rutgers Business School's master of accountancy in governmental accounting and master of science in supply chain management programs ranked No. 14 among the nation's online graduate programs, according to the latest rating by U.S. News & World Report.
Against its peers in the Big Ten, Rutgers Business School was No. 3 on U.S. News & World Report's annual list of best online graduate business programs, behind Indiana University's Kelley School of Business and Penn State University's World Campus.
The first-of-its-kind online Master of Accountancy in Governmental Accounting Program at Rutgers ranked No. 4 among all of the graduate accounting programs surveyed by U.S. News & World Report. The University of Connecticut holds the No. 1 spot followed by the University of Texas at Dallas No. 2 and No. 3 Auburn University, according to the ranking.
The Rutgers online Master of Science in Supply Chain Management program, which was launched last year, tied with the online governmental accounting for the No. 4 spot, landing behind No. 1 Indiana, No. 2 Penn State and the University of San Diego, which has the No. 3 ranked program.
The two specialty masters programs moved Rutgers Business School into the online learning space, and there are plans to continue expanding its presence there.
Both existing online programs are differentiated by their curriculum and convenience to students who are seeking to obtain a master's degree in a specialized area of study. The programs at Rutgers tied for the No. 14 spot with Quinnipiac University.
The masters in governmental accounting is a 30-credit program offered entirely online. The only advanced degree specializing in governmental accounting, the program prepares professionals who are seeking to advance in the expanding fields of government financial management, accounting and auditing.
Irfan Bora, director of the Master of Accountancy in Governmental Accounting program, said the new ranking reflects Rutgers Business School's ability to compete in the online space. "Some schools have quite a solid presence online," he said, "and we were just a ranking away from them."
The Masters of Science in Supply Chain Management is built on the same quality instruction offered through the highly ranked supply chain department in a convenient online format. The 10-course program can be completed in as little as one year and has no residency requirement. 
Rudolph Leuschner, an assistant professor of supply chain management, said curriculum was developed with the input of industry and geared to people who are working in supply chain and plan to continue – and advance – in the field.
"We focused on courses that were identified by our corporate advisors as being critical," Leuschner said.
Rutgers Business School currently has 230 students from 30 states enrolled in the two online specialty masters programs.
U.S. News & World Report analyzed 123 online graduate programs across the country – online MBA programs were not considered – and the new ranking includes 92 of those programs. The criteria used  to analyze the programs includes student engagement, admission selectivity, peer reputation, faculty credentials, student services and technology.
Press: For all media inquiries see our Media Kit