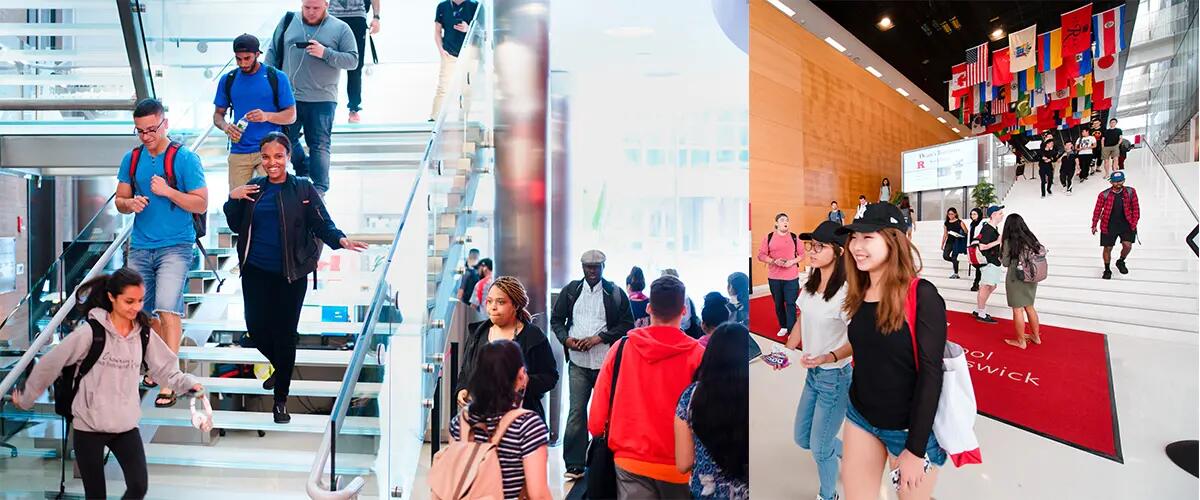 Rutgers Business School's return-on-investment highlighted by Poets & Quants
In a recent Poets&Quants ranking report Top Value Business Schools, RBS-New Brunswick ranked No. 5 in the Big Ten and No. 13 overall in the U.S. It was the fourth consecutive year in a row Rutgers Business School was ranked in the Top 15 for a business degree in the U.S. (2017, 2018, 2019, 2020).
RBS-New Brunswick achieved a net five-year ROI of $196,302. RBS-Newark was also highlighted as No. 31 overall in the nation with a net five-year ROI of $169,768.
The ranking was calculated by measuring the average current salary for jobs after graduation for each school, multiplying it by five to simulate five years of work, and then subtracting the total college cost.
"We are very proud of our ability to deliver an affordable world-class education and student experience that provides opportunities for career success," Rutgers Business School Dean Lei Lei said.
All but one university in the Top 15 for return on investment are public. The top 15 ranked schools are spread across the country, with the highest concentration in the Midwest; RBS is accompanied only by Binghamton University, NY in the northeast.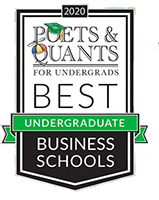 For a broader assessment beyond ROI, Poets&Quants equally weighted admissions standards, academic and co-curricular experience by alumni, and employment outcomes to rank the 2020 Best Schools for Business Majors. 
Among the U.S. public business schools included in the listing, RBS-New Brunswick was ranked No. 17.
Rutgers University is considered a leader in its commitment to diversity. The Rutgers University Newark Campus has been ranked as the nation's most diverse by U.S. News & World Report since 1997.
The Rutgers Business School community has also been highlighted for its diversity. In Poets&Quants' recent report RBS-Newark ranked No. 4 in the U.S. for under-represented minorities while RBS-New Brunswick ranked No. 12 for most international students. 
Rutgers Business School prepares graduates for real world problem-solving by leveraging its breadth and depth of diversity. Working on problems in teams with a range of perspectives gives students valuable experiences that they will use throughout their careers.
Press: For all media inquiries see our Media Kit