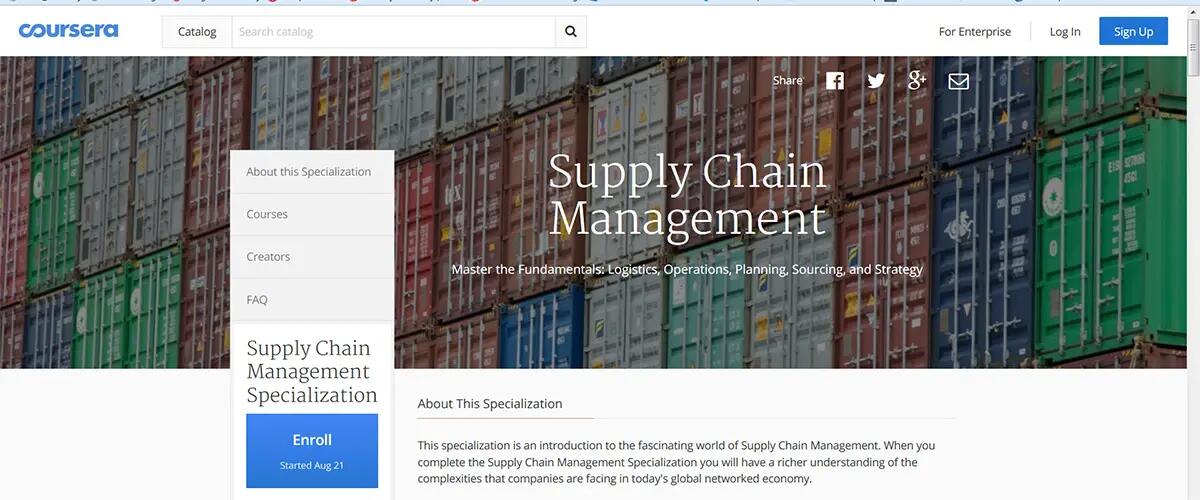 Rutgers launches new online course on Supply Chain Management Specialization
Rutgers Business School launched a new five course specialization on Supply Chain Management through Coursera, the leading online education platform that partners with top universities and organizations worldwide, to offer courses for anyone to take at an affordable price.  
Led by Rudi Leuschner, co-director of Rutgers Business School's Masters in Supply Chain Management online program, the introductory course provides a deeper understanding of the complexities that companies are facing in today's globally connected economy.
This is Rutgers second course with Coursera, part of the growing popularity of massively open online courses, or MOOCs, which have become a diverse marketplace for online education. Rutgers Business School was recognized as one of the nation's best business schools for online graduate programs ranking No. 14 by U.S. News & World Report in 2016.
The Supply Chain Management Specialization is made up of four courses in logistics, operations, planning, and sourcing, followed by a capstone course in Supply Chain Management Strategy. The capstone course goes into solving a real-life business case.
For more information about the course, go to the Supply Chain Management Specialization website.
Press: For all media inquiries see our Media Kit