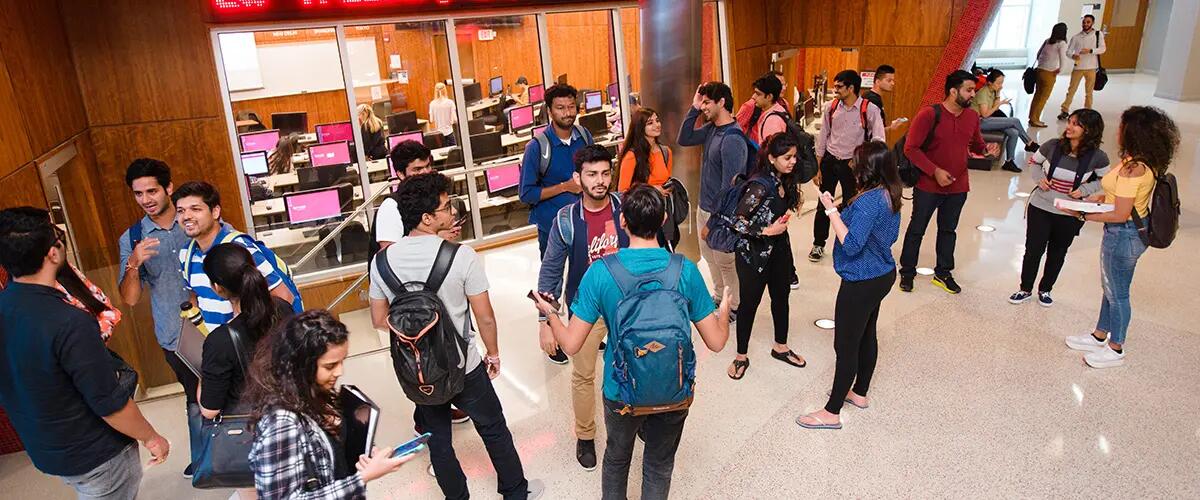 Rutgers ranked No. 3 in the U.S. for MBA employment
U.S. News & World Report recognizes Rutgers MBA program as the No. 1 Public MBA in the Tri-State area
Rutgers Business School's MBA program was ranked No. 3 in the nation for MBA employment in the latest U.S. News & World Report (2017) Best Business School Rankings.
Strong corporate connections to New York and New Jersey's top global companies helped 98 percent of Rutgers Full-Time MBA graduates obtain employment within three months of graduation. The high employment ranking contributed to Rutgers Full-Time MBA being recognized as the No. 1 Public MBA in the Tri-State area (NY, NJ, CT).
"This historic milestone highlights the dedication and hard work of our MBA Office of Career Management and our entire MBA team, and the rising reputation of Rutgers Business School among U.S. corporations and recruiters," said Lei Lei, Dean of Rutgers Business School.
Many of the jobs Rutgers MBA graduates accepted were in the Pharmaceutical/Biotech/Healthcare industry (32%) and Consulting (21%), in addition to Technology (12%), Consumer Products (10%) and Financial Services (9%). The Class of 2015 averaged over $105,000 annual compensation, providing a significant return-on-investment for their Rutgers MBA.
"We have cultivated long-term relationships with Fortune 500 firms, and these strong partnerships help employers as much as our students. We can often speak to student's qualifications beyond what the recruiter sees on a resume or cover letter," said Dean Vera, Director of Rutgers MBA Office of Career Management. "Our students have a roll-up-your-sleeves attitude when it comes to proving themselves during their summer internships," he said.
Another component for success has been the active involvement of Andy Gogates, Manager of Corporate Relations in Rutgers MBA Office of Career Management, at national conferences, associations, and career fairs, including: National Association of Black MBAs, National Society of Hispanic MBAs, Asia MBA career expo, Drug Information Association, Bio International Conference, Bio New Jersey, and New Jersey Chamber of Commerce's Walk to Washington.
Rutgers Business School is also unique for having the most female students (45.9%) among Big Ten or Ivy League Business Schools. "What separates our business school from others is the community of people willing to go above and beyond to help each other," said Sharon Lydon, Associate Dean/Executive Director for Rutgers MBA Program.
Overall Rutgers Full-Time MBA program was ranked the No. 27 Public Business School in the U.S., No. 53 in Full-Time MBA programs and No. 43 for Part-Time MBA programs according to U.S. News & World Report.
And in U.S. News & World Report's specialty rankings, Rutgers Business School's program in Supply Chain Management was ranked No. 11 for the second year in a row.
- Daniel J. Stoll
Press: For all media inquiries see our Media Kit