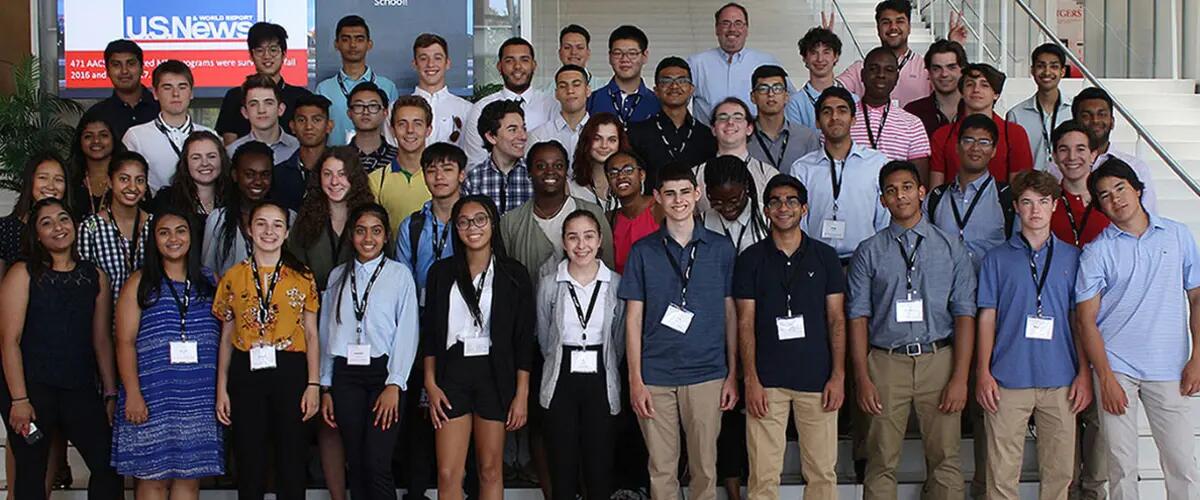 Summer camp introduces students to world of business
Ninety high school students received a crash course in the fundamentals of business and skills for the work world during the 2018 Rutgers Business School summer camp.
The camp, which turned five this year, has grown from a five-day program with 18 campers in its first year to a seven-day program with 90 campers split into two sessions, according to Ron Richter, an assistant professor of professional practice in finance and economics who runs the camp.
During the course of a week, students learned about accounting and elevator pitches, visited companies like Johnson & Johnson and Investor's Bank, worked with mentors and took classes in marketing and supply chain management. They also got a taste of college life, staying in campus apartments and eating in a dining hall.
The camp is held on the Livingston Campus where Rutgers Business School-New Brunswick is located.
"The camp allows high school students to experience business and college life in a manner that allows them to make informed decisions about the next chapter in their lives," Richter said.
Here's what one camper had to say about the program:
"The Rutgers Business School summer camp opened my eyes to the world of adulthood and professionalism. Regardless of whether my peers decided they were interested in business, the most important part was that by the end of the week, we learned what business really meant. This learning experience is a must for anyone who thinks they'll be interested in business." – Yvonne Tang
Press: For all media inquiries see our Media Kit