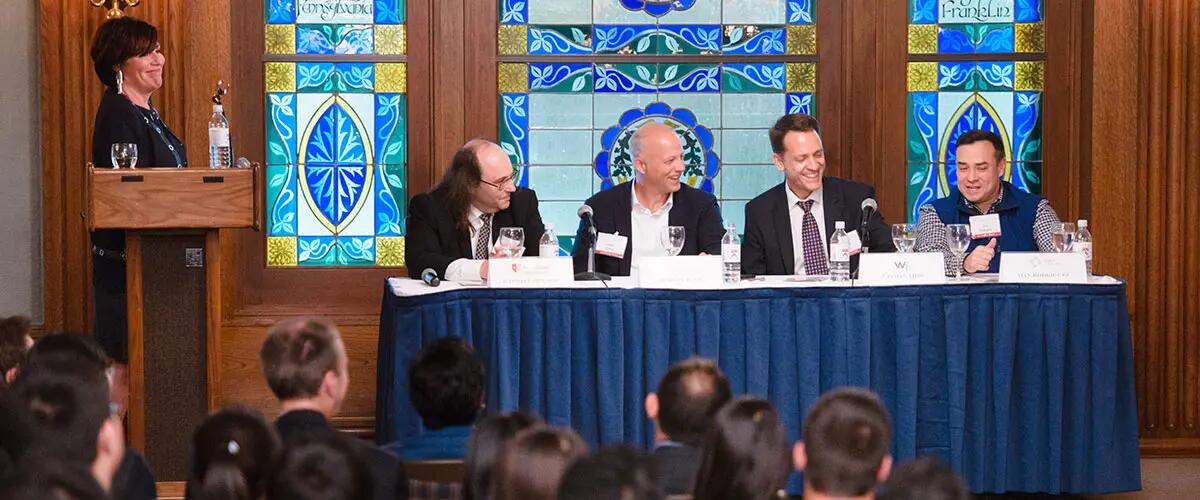 Summit offers career insights and a chance to mingle with veteran quants
The Master of Quantitative Finance Program hosted its annual summit on Oct. 5 at The Penn Club in New York City.
Nearly 125 people, many of them students from the Rutgers MQF, MBA and EMBA programs, came to hear a discussion among four veteran quants in portfolio risk – Nathan Tidd of Windfactor, Dan Rodriguez of Point72, Adam Petryki of QS Investors and Raphael Douady of that State University of New York at-Stony Brook.
The talk was moderated by Ronnee Ades, director of MQF Career Management.
The summit is an annual event, offering students insights as well as connections. This year, the event provided students with an opportunity to hear from industry experts about the jobs that exist for quants and the skills they need – both technical and soft skills – to compete and hold those jobs.
Ades said the summit also gives students the experience of attending a professionally organized, big city event and networking.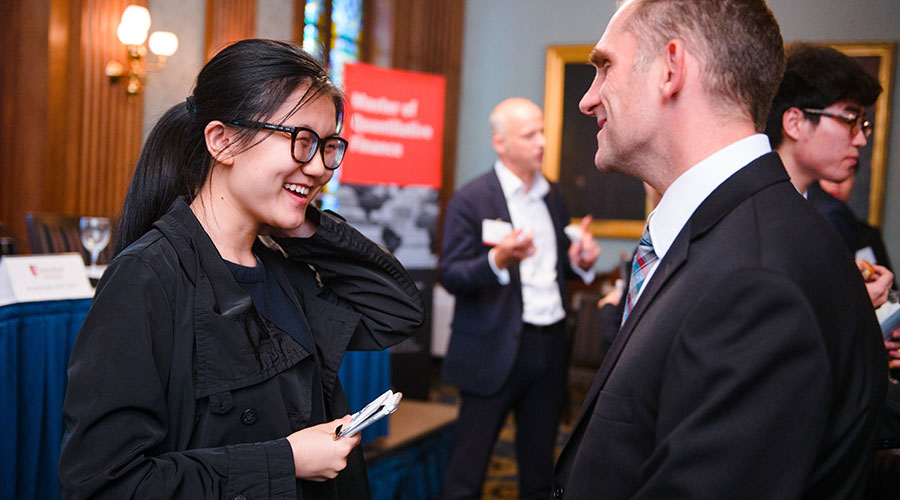 The emphasis this year was not only having a panel of speakers with insights to share, Ades said, but having professionals who would be willing to be speak with and mentor the students.
Yunrui Li, a first year MQF student, said having time to speak with the panelists and other professionals attending the event was valuable to her.
"We had enough time to talk to people," she said. "That was important to me. They have years of experience in the industry. They can give you sophisticated guidance."
-Susan Todd
Press: For all media inquiries see our Media Kit