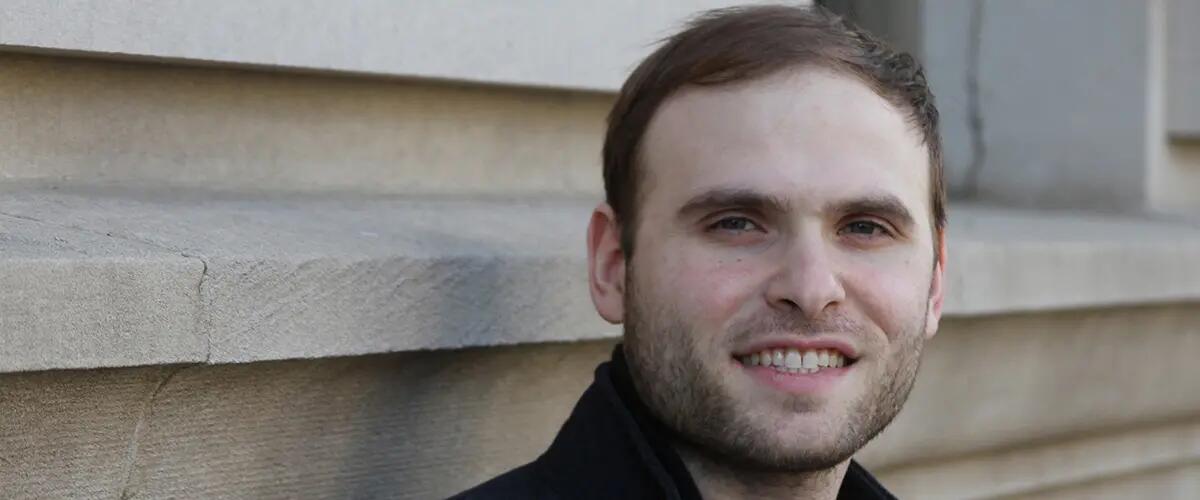 Unique graduate program gives teacher skills for a second career in accounting
The Rutgers MBA in Professional Accounting equips students with the skills to make a career transition in just 14 months.
Scott Lissner had reached a dead end.
After earning a degree in history from Muhlenberg College, he started teaching physical education at a charter school in Newark. It was supposed to be temporary, giving him some experience until he realized his ambition of being a social studies teacher.
After four years though, he was still teaching gym. "I realized if I didn't do something, I was going to be stuck," Lissner said. With a wedding in the works and a search underway for a new home for him and his bride, Lissner started considering some options, including returning to graduate school to learn some new skills.
After speaking with program director Alex Sannella, Lissner said he felt an MBA in Professional Accounting from Rutgers Business School would give him the ability to forge an interesting career. His father is an accountant so it was a career he had contemplated in the past.
"I wanted to change careers, but I didn't want to be in school for years," the 27-year-old said. "I liked the idea that the MBA in Professional Accounting Program was 14-months long, and that it was designed for people who didn't have a business background."
The Rutgers MBA in Professional Accounting is uniquely tailored for students who studied the arts and sciences or other areas of business as undergraduates. It teaches accounting theory and practice with an emphasis on teamwork, case studies and final team projects.  The program also offers students the opportunity to network with and learn from professionals who can tell them about different jobs that require accounting skills. Students also benefit from mentors, internships and have the option of taking the Becker CPA Review course.
Lissner said the prospect of quitting his job and pursuing another career was initially nerve-wracking, but he put the study time in and quickly felt comfortable with his decision.
During the fall semester, Lissner did an internship at KPMG in Short Hills and received a full-time offer to return as a stock associate for state and local tax when he completes the program in August. In the position, he will work with companies and advise them on tax implications of their business strategies, including expanding into other states.
"I was able to learn a lot in the MBA in Professional Accounting Program," Lissner said. "I feel like I've set myself up for success."
-Susan Todd
Press: For all media inquiries see our Media Kit