About The Center for Research in Regulated Industries (CRRI)
The Center was founded in 1977 at Rutgers University. It aims to further the study of regulation by researchers in economics and finance, in academic and non-academic institutions.
The objective of the center is to promote research, scholarship and education in regulatory economics that have implications for public policy. Research and scholarship is promoted through conferences, seminars, workshops, courses, publications and research projects. The center has been funded by registration fees, publication fees, sponsorship and research grants.
Research in electricity, gas, water, telecommunications, other network industries, and postal/delivery sector has been undertaken and promoted by the center. Examples of the types of topics within the scope of the center are: regulatory governance mechanisms, pricing structures, etc. The center has been responsible for the publication of numerous books and the Journal of Regulatory Economics, and has organized over 250 workshops, seminars, and conferences in the North America, Europe, and Asia.
Center Faculty & Staff
Victor Glass, Director, CRRI Scholar, and Professor of Professional Practice - Finance and Economics, Rutgers Business School - Newark and New Brunswick, Rutgers University
Menahem Spiegel, Associate Director - CRRI, and Professor of Economics, Rutgers Business School - Newark and New Brunswick, Rutgers University
Associated Center Faculty
Timothy J. Brennan, Professor Emeritus of Public Policy and Economics, University of Maryland, Baltimore County (UMBC) and Senior Fellow with Resources for the Future (RFF)
Advisory Board
Luis Jimenez, Managing Director, Luis Jimenez Consulting
Mark Kolesar, Managing Principal at Kolesar Buchanan & Associates Ltd. Former chair of the Alberta Utilities Commission.
David C. Williams, Distinguished Visiting Professor, George Mason University and former Vice Chairman, Board of Governors of USPS, Office of Inspector General.
Jeanne Fox, Adjunct Professor, Columbia University's School of International and Public Affairs, Adjunct Professor at Rutgers University School of Arts and Sciences, and former commissioner and president of the New Jersey Board of Public Utilities

Summary of Center's Programs
Journal of Regulatory Economics: 6 issues per year
Postal and Delivery Economics Program: 190-215 participants, 1 book every year
Advanced Workshop in Regulation and Competition: 30-50 participants

Annual Eastern Conference (East Coast U.S.): 70-90 participants
Annual Western Conference (West Coast U.S.): 70-90 participants

Topics in Regulatory Economics and Pricing: series of books (51 currently published)
Advances in Regulatory Economics: series of books (9 currently published)
Journal of Regulatory Economics
(JRE) (published bi-monthly):
The Center's Journal of Regulatory Economics is an international scholarly bi-monthly publication intended to provide a forum for the highest quality research in regulatory economics. It is published six times a year by Springer Science + Business Media, Inc. (formerly Kluwer Academic Publishers). It serves as a high quality forum for the analysis of regulatory theories and institutions by developing the rigorous economic foundations of regulation. Both theoretical and applied work, including experimental research, are encouraged. Research in all aspects of regulation is of interest, including the traditional problems of natural monopoly, deregulation, and new policy instruments, health and safety regulation, environmental regulation, insurance and financial regulation, hazardous and solid waste regulation, and consumer product regulation. The first issue was published in March of 1989.
---
(held annually):
The Workshop consists of three one-day meetings combined with a two-day conference in the Eastern U.S. and a two-day conference on the West Coast. It brings together practicing economists from industry, university, and regulatory commissions. Presentations at the Workshop and Conferences are directed toward practicing economists and are made both by industry researchers and by academics.
---
(held annually):
The Center holds an international conference on postal economics and postal policy. This is the latest in a series of international conferences and workshops which began in 1990, sponsored by leading national post offices, express carriers, and consultants. Papers presented at the Conferences are published in the series of postal economics books. The latest of the series is The Future of the Postal Sector in a Digital World, edited by Michael A. Crew and Timothy J. Brennan, Springer, forthcoming 2016. This is the twenty-third book published from this program.
Call for Papers
Papers are sought in all areas relating to competition and regulation. Persons interested in submitting papers are invited to submit their abstracts.
Contact Us
Center for Research in Regulated Industries
Rutgers Business School
1 Washington Park, Rm 1104
Newark, New Jersey 07102-3122
FAX: 973-353-1348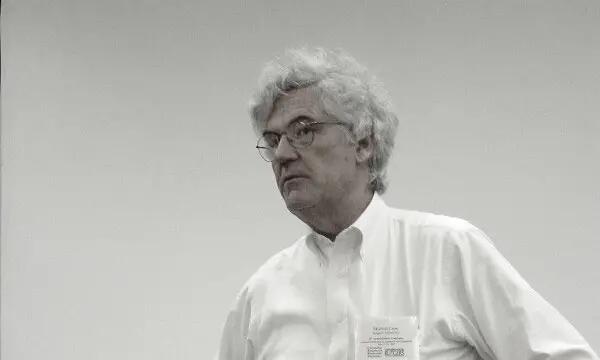 Celebrating the Life of Michael Crew
It is with deep sadness that we remember the passing of Michael Crew, Founding Director, CRRI Distinguished Professor of Regulatory Economics, and member of the Rutgers Business School faculty for 40 years. For more information, please visit our memorial website.