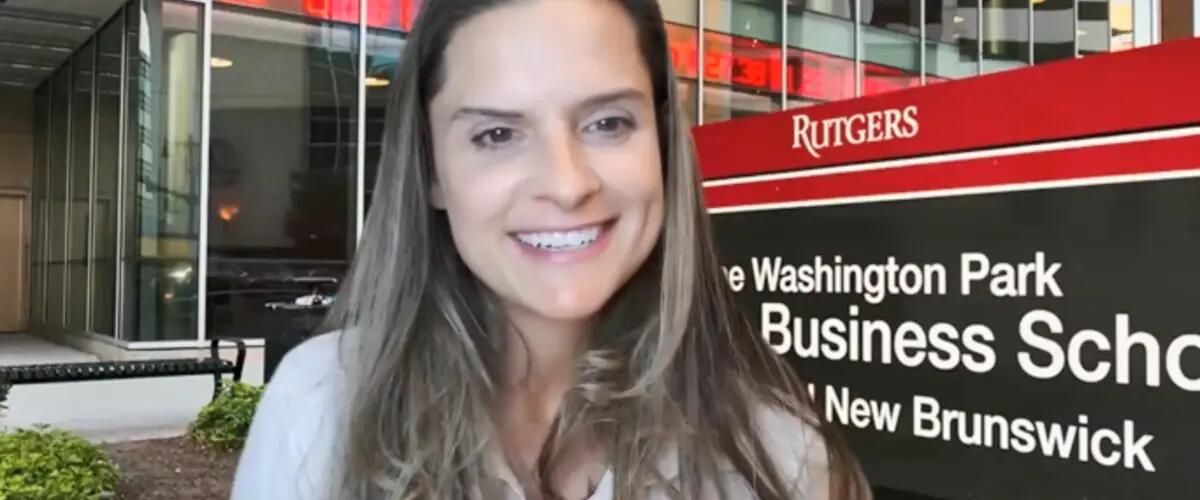 Business Insights: Erich Toncre Interviews Kristina Durante Regarding Outdated Gender Norms
In this Business Insights video, Erich Toncre, director of Marketing Education interviews Kristina Durante, professor of Marketing and research director of the Center for Women in Business at Rutgers Business School—Newark and New Brunswick. Professor Durante discusses outdated gender norms and workplace advancement for women. 
Prof. Durante is a social psychologist interested in the biology of decision-making. Her research lies at the intersection of social psychology, evolutionary biology, and consumer decision-making. Her research program focuses on how our evolved biology (ancestral ecology and internal physiological systems) and our modern social environment interact to influence behavior. Durante's areas of expertise include women's consumer choice and luxury spending, family consumer decisions, hormones and behavior, and the psychological consequences of ambiguity. Her work integrates knowledge from biology with diverse areas of psychology and marketing.
For additional information, please read the article: Durante, K.M., & Rittweger, A. (2021) "Outdated Gender Norms Continue to Haunt Women's Workplace Advancement," Rutgers Business Review, 6(2), 189-195. | https://rbr.business.rutgers.edu
Press: For all media inquiries see our Media Kit