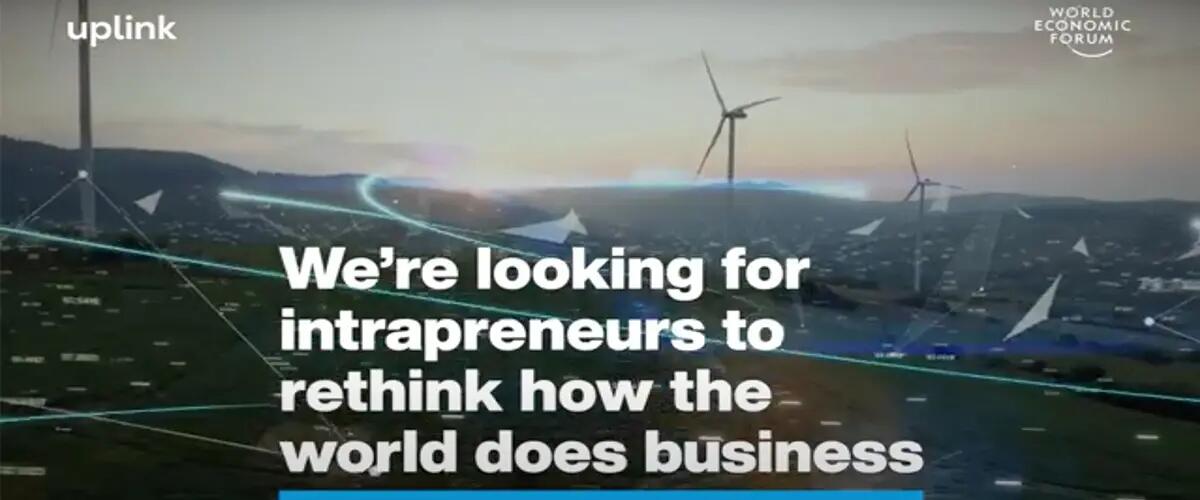 Now is the time to rethink our ways of doing business
Rutgers Institute for Corporate Social Innovation (RICSI) and World Economic Forum (WEF) Uplink Corporate Social Intrapreneurship Challenge: Submit Solutions by Nov. 27
The Rutgers Institute for Corporate Social Innovation (RICSI) is proud to be partnering with the World Economic Forum on the Uplink Corporate Social Intrapreneurship Challenge. We are delighted to be the only academic partner supporting the Challenge. The challenge aims to champion innovative solutions from corporate intrapreneurs who demonstrate that companies can contribute to advancing social and environmental equity, while also increasing value for the business.
This challenge is looking for those changemakers and their solutions from the private sector working with business models, products, services, workforce, procurement, etc. that drive inclusive growth while creating value at the core of their businesses, communities, and natural ecosystems. If we can put in action the powerful blend of business and inclusion, we might head towards a more sustainable and equitable world leveraging on the opportunities offered by the digital and green transitions. Let´s harvest the creative potential of corporate social intrapreneurs!
The challenge focuses on three areas:
Inclusive and Sustainable Value Chains

: Solutions that help companies build inclusive and sustainable supply chains, use resources more efficiently and become more competitive while ensuring social and environmental sustainability. Examples: responsible sourcing; integration of small producers in the value chain; tools developed to enable it for other organizations.

Inclusive Access:

Solutions that promote inclusive and sustainable models, products, and services to guarantee that everyone's dignity and rights are supported. Examples: diversity solutions; equal opportunity programs; infrastructure access solutions; products and services addressed to traditionally excluded populations.

Inclusive Finance and Income Generation:

Solutions that successfully support income generation and social mobility in lower-income populations. Examples: economic growth programs; solutions to close income gaps in disadvantaged populations; employability frameworks; financial inclusion tools.
In the event your solution works to advance social equality from a different perspective not listed in the three focus areas defined previously, please select this fourth option. We welcome and would be keen to review solutions that advance social change across all SDGs.
The deadline for submissions has been extended until November 27th. To get more information or submit an application, please visit the Challenge's website. We also ask that you share this with anyone in your networks that you feel may be interested in applying.
Press: For all media inquiries see our Media Kit