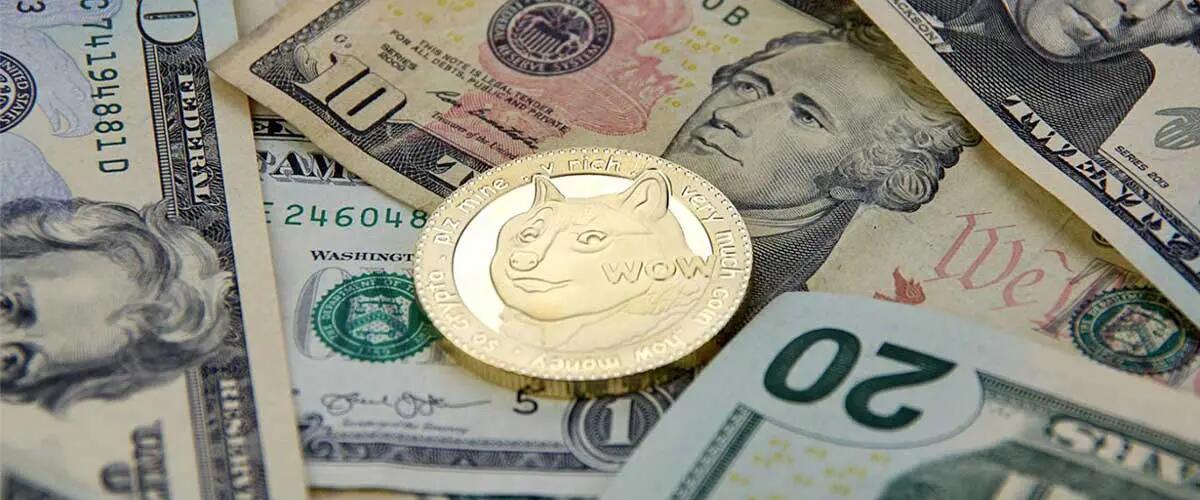 Thought Leadership: Why Are Meme Coins So Popular? Understanding How They Work and Unveiling the Hype
This article, written by Rutgers Business School FinTech Professor Merav Ozair, was originally published 6/8/2022 on Nasdaq.com.
Meme coins have been around for a while, but they gained popularity and hype in 2021, when celebrities like Elon Musk and Mark Cuban promoted Dogecoin, the first meme coin, which was created in 2013. Dogecoin is a reference to a meme known as "doge," featuring a photo of a cute Shiba Inu dog with accompanying text in broken English meant to represent its inner thoughts.
We'll talk more about dogecoin itself further down, but for now, it's enough to say that as a cryptocurrency, it wasn't meant to be taken seriously. And yet at one point, it reached a market cap of $70 billion, which is larger than the market cap of companies like FedEx, Marriott, Activision-Blizzard, BMW, and other major corporations. Part of the reason for its extraordinary market cap is mainly because it has over 132.67 billion Dogecoin in circulation, more than any other cryptocurrency by far. And although its market cap currently sits at about $10 billion as of this writing, that is still quite a lot of money for something that, essentially, is a practical joke.
Why is there so much hype around that coin, and other meme coins? And is it warranted? Let's first understand what meme coins are.
What are meme coins?
Often times, people confuse "meme coins" with "altcoins." It's important to make the distinction that not all "altcoins" are "meme coins," but all "meme coins" are "altcoins."
An altcoin is any coin (or token) that is not bitcoin, which is practically all cryptocurrencies except bitcoin. Ethereum is the largest altcoin, and second largest cryptocurrency in terms of market capitalization, for example.
Unlike Bitcoin or Ethereum, meme coins are designed as an homage to a meme, an interesting or funny idea captured in an image, video, or another form of media. In general, meme coins are designed to go viral and be shared, like the memes they are based on.
Dogecoin, the largest meme coin in terms of market capitalization, was initially created as a joke to mock Bitcoin and other mainstream cryptocurrencies. Its developers, software engineers Billy Markus and Jackson Palmer, didn't intend for it to have any real use. This is true for most meme coins – they do not have an economic or business use case or utility, and exist mainly to be traded.
Since 2013, other meme coins have been created, and as of March 2022, there are more than 200 such coins, where Dogecoin (DOGE) and Shiba Inu (SHIB) are the most trended and traded meme coins.
Why are meme coins so hyped?
It started after "meme stocks" such as GameStop (GME) and AMC Entertainment (AMC) saw their prices pumped up by as much as 100-fold in a few months during late 2020 by a Reddit community called WallStreetBets. In January 2021, a Reddit group joked about pumping up the price of DOGE to create a crypto equivalent of GME. That idea gained momentum, accompanying the influence of Tesla CEO Elon Musk's tweets, and the price of DOGE rallied. In a matter of only five days, Dogecoin had increased by 2,000%, reaching a new all-time high of $0.73.
Elon Musk seems to dictate the movement of Dogecoin price. In May 2021, he joked about DOGE publicly on "Saturday Night Live," calling Dogecoin a "hustle" and subsequently causing a 40% drop in the price of DOGE.
Several traders then turned to other meme coins on the market, such as Shiba Inu, often referred to as the "Dogecoin killer." Retail investors, in fear of missing out (FOMO) on an opportunity, started buying meme coins in the hopes of becoming millionaires overnight, sparking yet another meme coin rally.
Another reason why retail investors, especially younger ones, find meme coins attractive is that they typically only cost a few cents or even a fraction of a cent. Thus, you don't need to invest much, and everyone can participate in the hopes that it will rally thousands of percentages and gain a significant profit.
Since these coins are very cheap, you can buy thousands or even millions of DOGE, SHIB, or Akita Inu (AKITA) tokens with just a few dollars. For example, the price of SHIB is $0.000011 as of the writing of this article. Therefore, you can buy a million SHIB for merely $11. With $11, you can only buy approximately 0.006 of an ether or 0.0003 of a bitcoin. Holding millions of a certain meme coin may feel different than holding a minuscule fraction of ether or bitcoin.
Do meme coins have any value?
Meme coins are heavily community-driven tokens. Since they do not have any fundamental economic or business use case, their prices are usually influenced by social media and online sentiment. This often brings a lot of hype, but also FOMO and financial risk.
Bitcoin and Ethereum do have economic use cases. Bitcoin is a decentralized, peer-to-peer payment system, and Ethereum is a decentralized applications (dApps) platform – analogous to Apple's centralized iOS applications platform. Although BTC and ETH have fundamental economic existence, they suffer significant price swings, more than traditional currencies.
Meme coins, which do not possess any real economic use other than trading, are largely determined by how viral they have gone, which takes their volatility to an entirely different level. When Elon Musk and Mark Cuban promoted Dogecoin, its value skyrocketed. But once the hype died down, it fell just as quickly. Though some traders might become rich with meme coins, others may lose all of their funds due to this type of volatility.
Some countries have taken steps to regulate meme coins. In early 2021, the Thailand Securities and Exchange Commission banned meme coins as part of a crackdown on digital goods with "no clear objective or substance."
What does the future hold for meme coins?
Like in any investment thesis, there must be a fundamental economic substance and usage for a product or service to have any merit and economic value. If meme coins continue to be solely driven by social media sentiment, with no real economic use, it is very likely that their hype will eventually die out and they will become worthless. However, the fate of some meme coins might be brighter due to a few trends.
One is that more businesses are accepting meme coins as a mode of payment. Mark Cuban, the owner of the Dallas Mavericks, said in March 2021: "The Mavericks have decided to accept Dogecoin as payment for Mavs tickets and merchandise for one very important, earth-shattering reason, because we can! Because we can, we have chosen to do so."
Mark Cuban is not alone. There are about 10 companies, such as GameStop, Newegg, Nordstrom, Tesla and AMC Entertainment which have already begun accepting meme coins like Dogecoin and Shiba Inu as payments, and other companies might follow. In this case, the value of those meme coins will be driven from their adoption and usage as a mode of exchange – the more adoption and usage, the higher their value.
Another trend is a new wave of meme coins emerging that are utility meme coins. One example is Pawthereum, which uses a small tax on each transaction to help animal charities, raising hundreds of thousands of dollars in the process. Another example is Floki Inu (FLOKI), which provides a metaverse game, an NFT marketplace and a crypto education platform.
These types of meme coins will most likely be the ones that last, since they merge the entertaining meme culture that drives their popularity, with the kind of real economic benefits that cryptocurrencies can offer.
If you are considering investing in meme coins, look beyond the hype and cautiously evaluate whether there is an economic utility to sustain its future. If it does not have any economic usage, other than trading, then be mindful that its value might dissipate once the hype dies out.
Press: For all media inquiries see our Media Kit