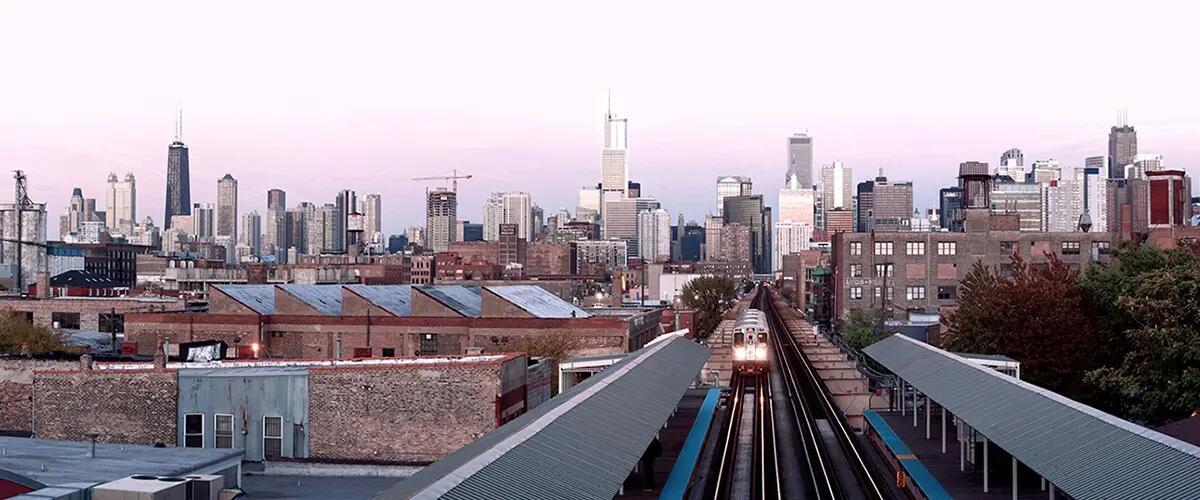 The vital role of retail in neighborhood redevelopment
This article originally appeared in National Real Estate Investor. It was written by Lyneir Richardson, executive director of The Center for Urban Entrepreneurship and Economic Development at Rutgers Business School.
The opening of a new retail store or restaurant can quickly bolster a neighborhood, creating cascading benefits for the residents ranging from access to healthy food and convenient services to increased property values and safer streets.
Here are six snapshots of how the opening of retail stores dramatically upgraded Chicago neighborhoods that had fallen on lean times:
Lakeview
Chicago's Lakeview neighborhood is near the Ashland-Belmont-Lincoln intersection on the north side of the city. Twenty years ago, apartments rented for around $500 a month, rings of barbed wire topped the old Paulina "el" stop, and Brown Line riders groped their way down the stairs each night after graffiti taggers removed light bulbs so that they could work under cover of darkness—forcing CTA workers to install new light bulbs each morning. The Lakeview section of Lincoln Avenue from Wellington to Roscoe, which in its heyday had boasted 50 retailers, had a 15 percent vacancy rate through the mid-1990s.
In February 1996, Whole Foods set its sights on the neighborhood and opened its second Chicago store at 3300 N. Ashland Avenue.
Once Whole Foods took root, the neighborhood's revitalization began. Thanks to local entrepreneurs, a laundromat made way for a bead and jewelry-accessory store. A runners' shoe and apparel store and a high-end Eye Spy optical shop opened on formerly vacant lots, and within a year, Starbucks also opened a store in the neighborhood.
Lakeview's transformation eventually sent demand for commercial spaces higher and resulted in renovated houses and improved property values. The neighborhood is now transformed, with townhouses taking the place of a former car dealership and repair shop, and a new Paulina "el" stop, with no barbed wire in sight.
The West Side
On Chicago's West Side, a mostly commercial corridor was strengthened when the city's first Walmart store opened in 2006. Following Walmart's lead, a CVS drugstore, a Starbucks, an Aldi grocery store and a Menards home improvement center opened nearby.
What happened in Lakeview and the West Side are examples of how retailers move in herds: when visionary companies such as Whole Foods, Walmart or Starbucks break ground in an uncharted area and prosper, other big names—as well as local retailers—are able to confidently take advantage of the buzz and the foot traffic created by the pioneers.
The South Loop
Developments in Chicago's South Loop demonstrate how an industrial site that's centered around abandoned railroad tracks can be transformed into a retail complex that attracts multi-racial, multi-generational and multi-cultural customers.
The 303,000-sq.-ft. Southgate Market—which is anchored by Whole Foods, the nearby Roosevelt Collection retail mall and the 16-screen Kerasotes ShowPlace ICON Theatre—allows local residents to shop, eat and enjoy a movie, all on formerly fallow land.
Indeed, after billions of dollars in investment, the South Loop—roughly bounded by Congress Parkway on the north, Cermak Road on the south, Lake Michigan on the east and Halsted Street on the west—is "hot": its population more than doubled from 2000 to 2014, and the local elementary school is bursting at the seams with nearly 900 students, nearly twice its built-for capacity of 580.
The neighborhood's robust growth has prompted Rush University Medical Center to announce a new outpatient health center at 1411 S. Michigan Avenue. The Center is part of a 15-story residential/retail/office development that's slated for a 2018 opening, which follows the opening of similarly sized medical clinics in the area by Northwestern University and the University of Chicago.
Hyde Park
If you ask University of Chicago President Robert Zimmer about how his plans are going to enhance the University's Hyde Park neighborhood, he'll recommend that you grab a bite at A10, a four-star eatery located near the campus that has received rave reviews in Zagat's, Time Out Chicago, and Guide Michelin. In an interview with the Chicago Sun-Times, Zimmer told the story of how the school recruited the restaurant to Hyde Park, along with other notable retailers, as part of his efforts to make the locale attractive to prospective students from around the world.
A10 is run by chef/restauranteur Matthias Merges, who owns three restaurants in Chicago and one in Las Vegas. A10 and Merges' other restaurant in Hyde Park—Yusho—are part of Harper Court, a mixed-use commercial development that's thriving with new locally-owned businesses, movie theaters, a Hyatt hotel and residences.
"What happened in Lakeview and the West Side are examples of how retailers move in herds: when visionary companies such as Whole Foods, Walmart or Starbucks break ground in an uncharted area and prosper."
Pullman, North Kenwood, and Bronzeville
There are big-box stores, full-service grocery stores, specialty shops and restaurants that have recently opened in these three Chicago neighborhoods. These retail offerings provide existing residents with convenient goods and services, giving them powerful reasons to not move out of (or shop out of) their neighborhoods. The stores are also helping to create more "choice" neighborhoods, contributing to an influx of new residents to the city. 
Englewood
While it had ranked as one of Chicago's most dangerous neighborhoods, Englewood is attracting positive attention with the opening of Chipotle and Starbucks locations and an 18,000-sq.-ft. Whole Foods. The expectation is that this commercial activity, known as the five-acre Englewood Square, will be a special place that attracts and serves shoppers from a wide geographic area, and inspires additional investment in residential and commercial projects. Developers are betting that the neighborhood will experience a near-miraculous makeover—which started with a trio of substantial, reputable and trend-setting retailers staking their flags.
Chicago boasts big enough shoulders and prime locales to attract quality stores and restaurants to dozens of neighborhoods with lots of potential. City Hall is proactively incentivizing neighborhood retail development, and more private sector tools and resources are coming on line. Over the next few years, there will be additional examples of how the city leverages retail entries as a means of retaining and attracting more middle-income individuals and families, transforming housing stock and encouraging additional investment.
Lyneir Richardson is the co-founder and CEO of Chicago TREND, an organization that catalyzes, accelerates and finances strategic retail development to drive neighborhood transformation. He also serves as a faculty member at Rutgers Business School and leads The Center for Urban Entrepreneurship and Economic Development.
Press: For all media inquiries see our Media Kit