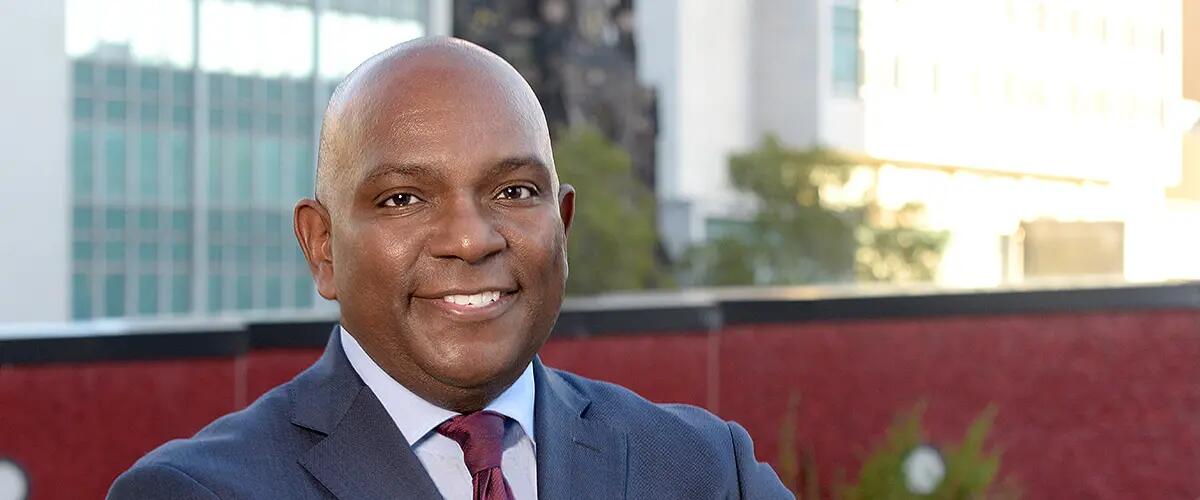 Lyneir Richardson
Assistant Professor of Professional Practice and Executive Director of The Center for Urban Entrepreneurship and Economic Development (CUEED)
Lyneir Richardson is the Executive Director of The Center for Urban Entrepreneurship and Economic Development (CUEED), a research and practitioner oriented center at Rutgers Business School in Newark, NJ. He oversees the implementation of CUEED programs and manages partnerships, staff, affiliated faculty and fellows. Lyneir also teaches an MBA course in Urban Entrepreneurship and Economic Development and serves as faculty advisor to students consulting with small business owners on strategic projects.
Lyneir is the former Chief Executive Officer of Brick City Development Corporation, where he had overall responsibility for real estate development, small business services and business attraction in Newark, NJ. Before Brick City, he was Vice President of Urban Development at General Growth Properties, Inc. where he led the national initiative to bring quality shopping centers to ethnic neighborhoods in large U.S. cities. Prior to General Growth, Lyneir founded Lakeshore Development & Construction Company and was recognized by the U.S. Small Business Administration as "Illinois Young Entrepreneur of the Year". Lyneir started his career as an attorney for the First National Bank of Chicago.
Lyneir is a graduate of Bradley University and the University of Chicago Law School. He serves (and has served) on numerous non-profit and civic boards, committees and commissions.